Discussion Starter
•
#1
•
Now to preface, this part of the build might go slowly as I've been running out of time lately to get out and fix everything, and I have to figure out how I'm going to make a few things/decide if I'm going to be able to make the new subframe myself.
_8241017
by
KillforKandy
, on Flickr
Right now I have all the parts I think I need so far. There are other things, in the future, I would like to change, but those can wait until later. Stuff like ZX10 rear shock, newer/lighter swingarm, lighter wheels, paint scheme, rearsets, and miscellaneous parts swaps for lighter parts everywhere. This thing is a heavy fucker.
Round2
by
KillforKandy
, on Flickr
My brother laid the bike down about 11 years ago and it has been sitting since then. He had 3XXX miles on it when a truck bumped him getting onto the freeway and he hasn't touched it whatsoever. A few months ago I just started tearing into as most of the damage was cosmetic and I felt I could make a nice Bobber/Cafe Style bike out of it and lose a ton of weight doing so. I hadn't really weighed anything because most of the parts that came out of significant weight were kind of smashed up, and I am not too worried about the numbers.
So far I've spent about $200 on parts for it and that's about all it needs at this point. I have zero experience with carbs, but a lot of experience with the internet so I'm sure I can rebuild it just fine. :bigthumb: The wiring needs to be refinished and he doesn't know where the key is so I just got a new ignition and will ditch the old locking cap. It was only banged up on the left side requiring new levers, and a new shifter linkage. I found a complete unit on ebay and just replaced that left side rearset and will most likely fix the old one for a spare or sell it maybe.
I chopped the subframe down rough for now so I can figure out how I'm going to mount the electronics and battery in the new space. I'll get an LED tail at some point, just need to pin down what I want it to look like back there. I have a Daytona 675 seat for it right now, so we'll see if I like it. I think it might be too narrow for the tank. I think I can make it work though. Right now I just need it to be rideable. I'll fix the subframe once all the gremlins are ironed out.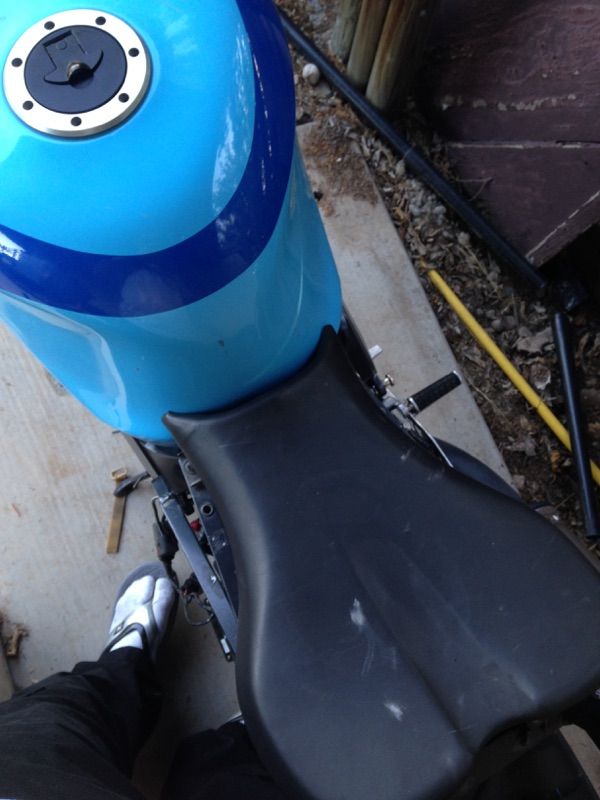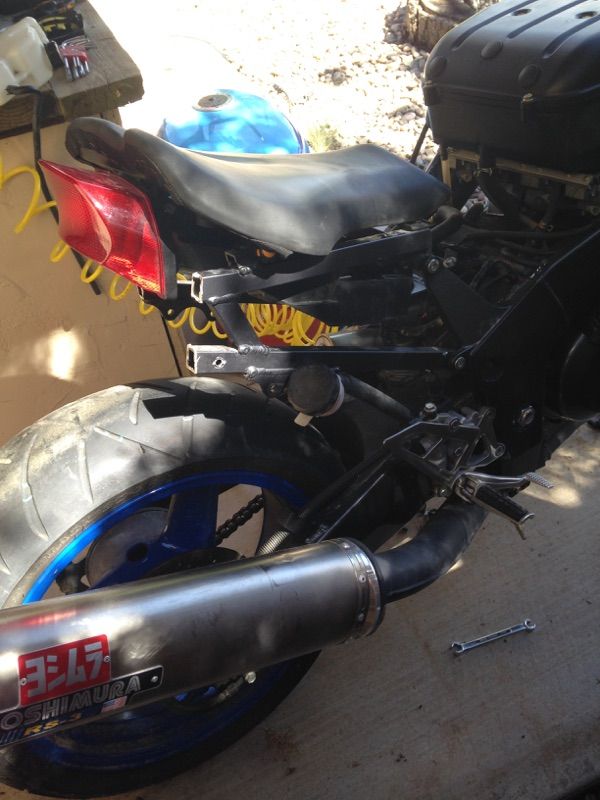 Trimmed tray.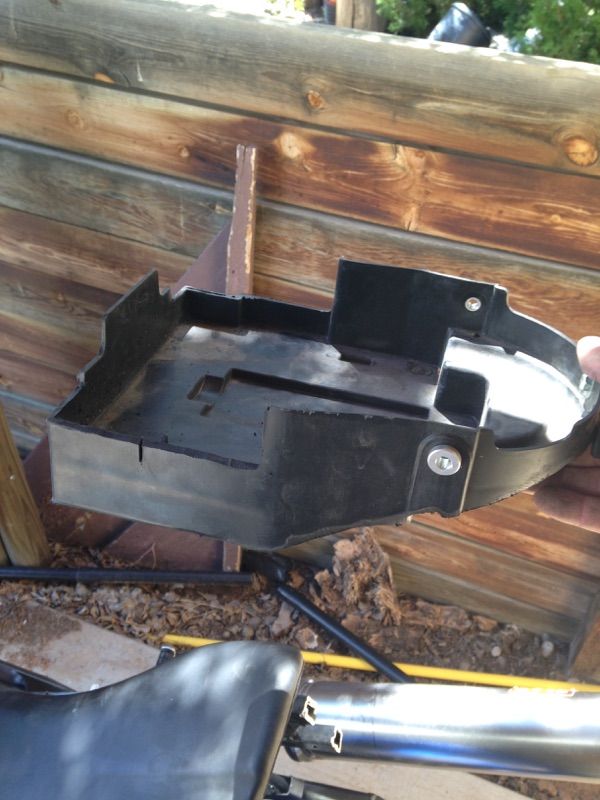 My inspiration for this bike has been the Huge Designs ZX7R, but I don't think I'll go as short in the rear as they did. I also have some thoughts on what I want to do with the exhaust as I have no idea what I need to do to keep it...optimized? Mine will obviously not be this nice as I won't be able to make a custom made billet subframe, but I'll do my best.
I want to shorten the exhaust a ton, but I don't want to lose low end/mid range power. Is the difference going to be noticeable, or is the effect of chopping your exhaust off your bike and the power band that results greatly exaggerated? If I shorten it from the damn near 3 foot pipe that is on there to 12 inches or so should I just go with a smaller diameter piping to help keep some back pressure or just say fuck it and cut the thing off? It will be strictly a street bike, that seems some highway use, so I'm not looking for highway power, and top speed runs with it.
So if anyone has an suggestions for me, or advice I would greatly appreciate it. The current configuration is temporary on the subframe, but I plan to use threaded rods for the lower support like the BIG bike, and make a new upper subframe to match the seat better down the road. Not priority right now as I gotta get my damn car done this fucking year!!!! :faint:
And to remind everyone this is the front end of a stock 7R. Huge massive units up front. Especially that monster headlight unit. My brother painted it the blue, and I'll leave it for now, but I would like a white with gold and black accents down the road.
I'll try to update this as progress is made, and I need to start taking more photos of everything coming together. I just want to get this thing on the road.
Alex