First is the car cover. It's custom made, so it fits PERFECTLY on a stock MKIV body, with a little room for mild accessories, such as a front lip, side skirts, or an RMM wing. It's got a grey outside. Inside is a soft material that won't scratch the paint.
Asking $100 OBO + shipping
Here is a set of BBS Moda wheels. These were the shit a few years ago. These would be great for drifting practice or burnout wheels! They are 17" with 235s up front ant 275s in the back. All lug nuts are included. The tire tread is thin, so it would be enough for a trip home, but replace them soon. There are some nicks and scratches here and there, and they could use a good cleaning to get the brake dust off. Not sure about the offset, but they were used on a TT Supra. Shipping is crazy, so I prefer local pickup.
Asking $500 OBO
First picture is when they were really dirty. Second picture is after a quickie clean-up.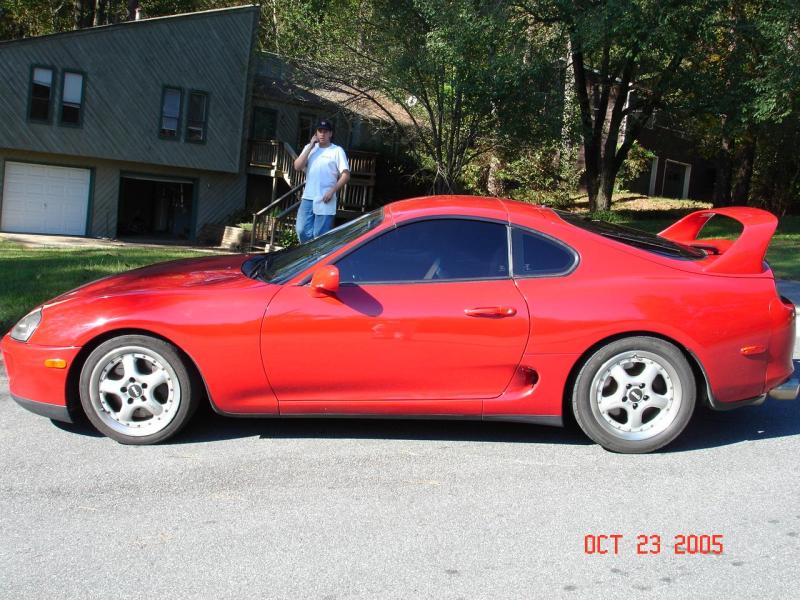 Individual pictures found here:
http://myweb.usf.edu/~cbmurphe/wheel4.jpg
http://myweb.usf.edu/~cbmurphe/wheel3.jpg
http://myweb.usf.edu/~cbmurphe/wheel2.jpg
http://myweb.usf.edu/~cbmurphe/wheel1.jpg
http://myweb.usf.edu/~cbmurphe/tread.jpg