**SOLD** **SOLD** **SOLD** **SOLD**
1991 Toyota Supra Turbo 5spd Targa Top
The chassis has 207,xxx miles on it. Engine has approximately 26k miles on it on fresh internals. Here's a quick list of Mods and repairs.......
Block bored and honed 0.020" over by Modern Performance of St. Pete.
Block deck prepped w/ precision surface grinder at General Fine machine of Saftey Harbor.
Head surfaced w/ high cutter speed and slow feed rate in multiple passes, cleaned and pressure tested by National Cylinder head of Tampa
Cryotreated 0.020" pistons
Chromoly rings
Cryotreated wrist pins
Shotpeened stock rods
ARP Bottom End bolts
Custom -8AN oil pump pressure hose from pump to block, no more banjo fittings
Clevite 77 bearings, stock size rods and mains
Fidanza Lightweight Flywheel
ARP Flywheel bolts w/ Red Loctite
New pilot bearing and thrust bearing
RPS 3200lb Pressure Plate
Redline Shock proof gear oil
All sound deadening material removed, even from rear wheel wells
Walbro GSS341 255HP with custom 8guage wiring from the battery to the pump and 30amp relay (stock relay/resistor pack removed)
Relocated PS resivoir
90k mile 3.73 diff from Andy of Driven Concepts
Reman Autozone Calipers, front
Reman Autozone Alternator
CT-26 Turbo
RC 550cc Injectors
Lexus AFM
HKS 2.0mm Head Gasket
ARP Hardware all around
New Factory pistons
New Bosch O2 Sensor
NGK Spark Plug Wires
Eibach Springs
Tokico Struts
MKIV Wheels with Micheline Pilots up front, and Nitto 555 (275-45-17) in back
Brand new Alpine cd player
30 psi boost gauge
Sogi Short Shifter mod
RPS Clutch
New U joints and carrier bearing
Optima Red Top Battery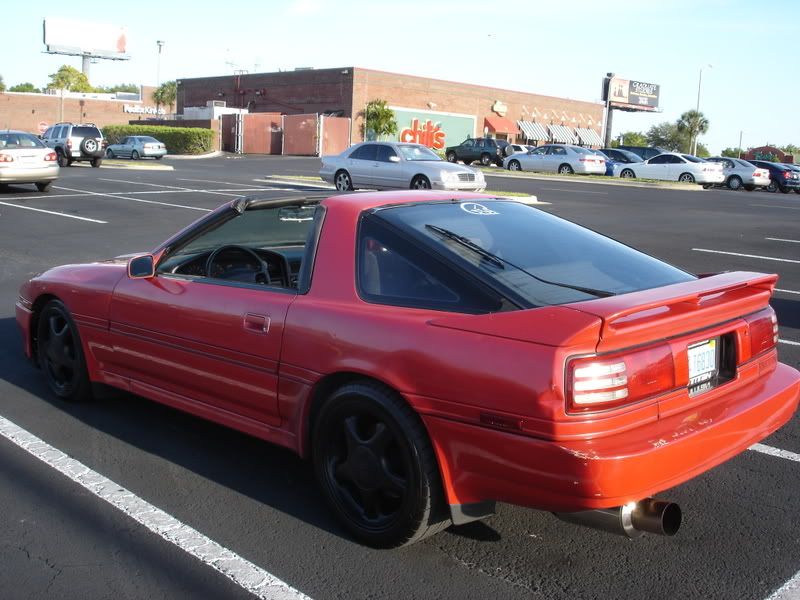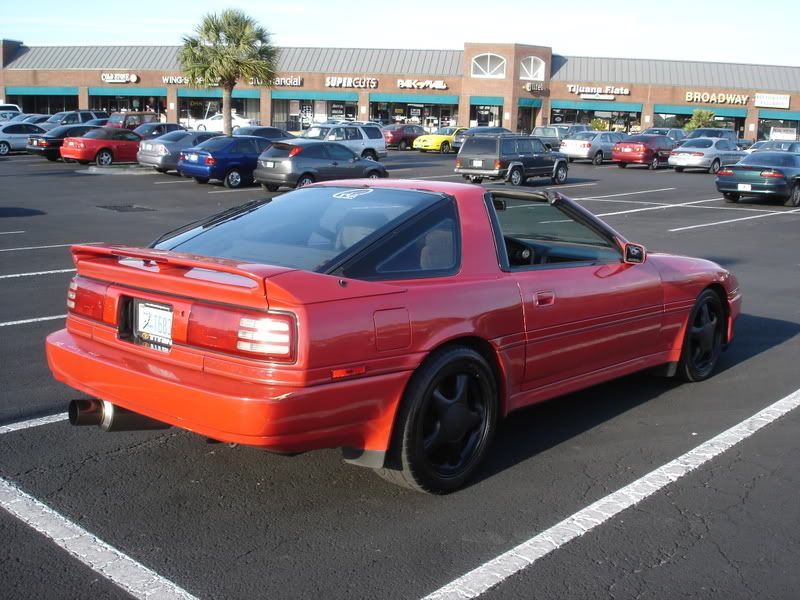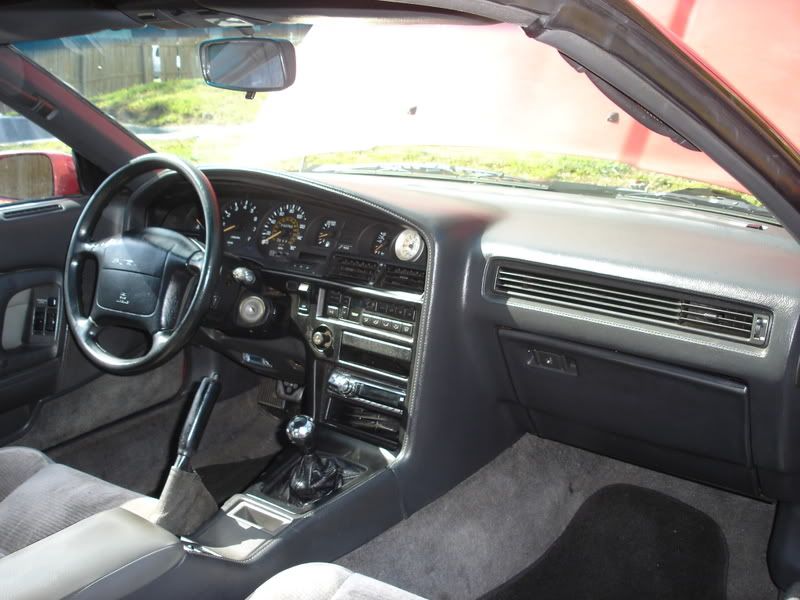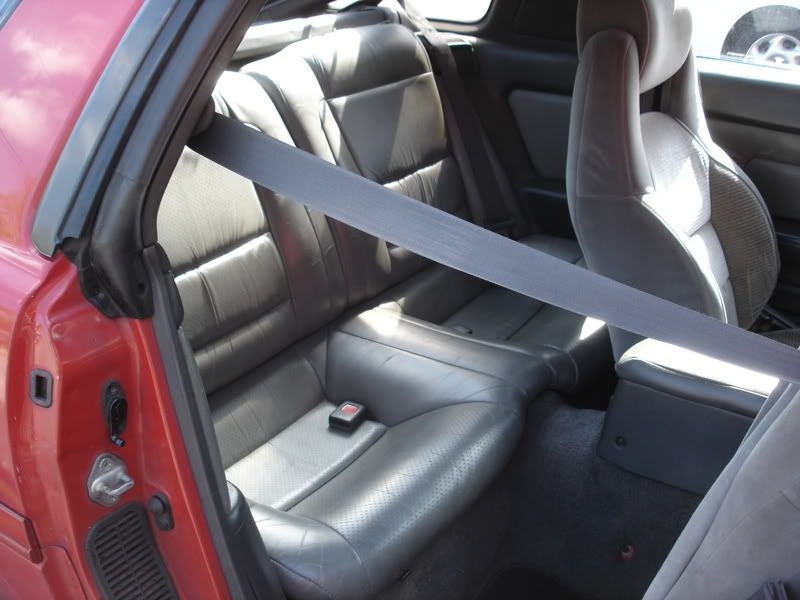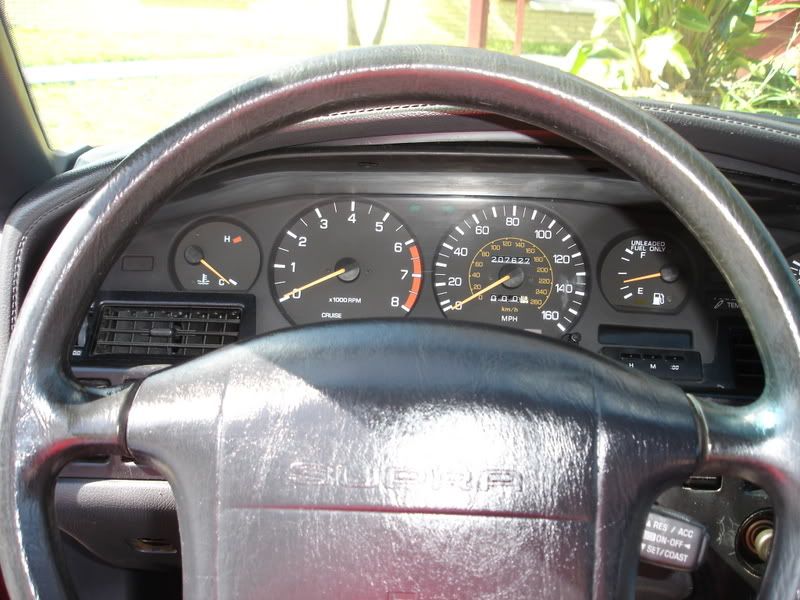 Listing the car at $5,700 as the car sits. If the car doesn't sell soon, I'll be painting it, and fixing the dent in the rear just under the Driver side tail light. I will then be asking $6,7000 for the car. I also have an Apex'i Super AFC lying around that I will include and install if full asking price is met. This car is ready for a big turbo, and makes one HELL of a daily driver! I've found a new project and am ready to sell. Thanks for looking!
**SOLD****SOLD****SOLD****SOLD****SOLD**
Eli
[email protected]
941-504-6010