Discussion Starter
·
#1
·
The intention of the start of this thread is to let everyone know that as we see these cars as a hobby or as "toys" they can be very dangerous and potentially deadly.
I am the owner of the car that was crashed on 275 in Tampa. I encourage moderators and other members of this board to use this thread as a learning example on many levels, and not look at it as negative. I am currently involved in an insurance claim with this vehicle and possible litigation may follow. The statements posted in this thread are factual. Nothing posted in this thread is for the purpose of "bashing" or degrading any certain individuals.
I could start a thread on the history of this car that could last SEVERAL pages. I don't plan on going into that detail for the consideration of the length of this thread. Those of you that know me, know what tirals and tribulations we have had with this car. It has been a very long and EXPENSIVE road.
I bought the car with 38k ORIGINAL miles from a Toyota dealership in Iowa. It was in a private showroom along with the owner of the dealersip's other collectibles. It still smelled new and had the window sticker in the window. I had looked at SEVERAL Supra's and this one was in absolute MINT condition. Not a scratch on the original paint and all labels (spare tire, back seat) sold with the car were STILL in place. The car was absolutely AMAZING. Those who have seen the car in person can attest to this. Here is a picture of the car when I bought it.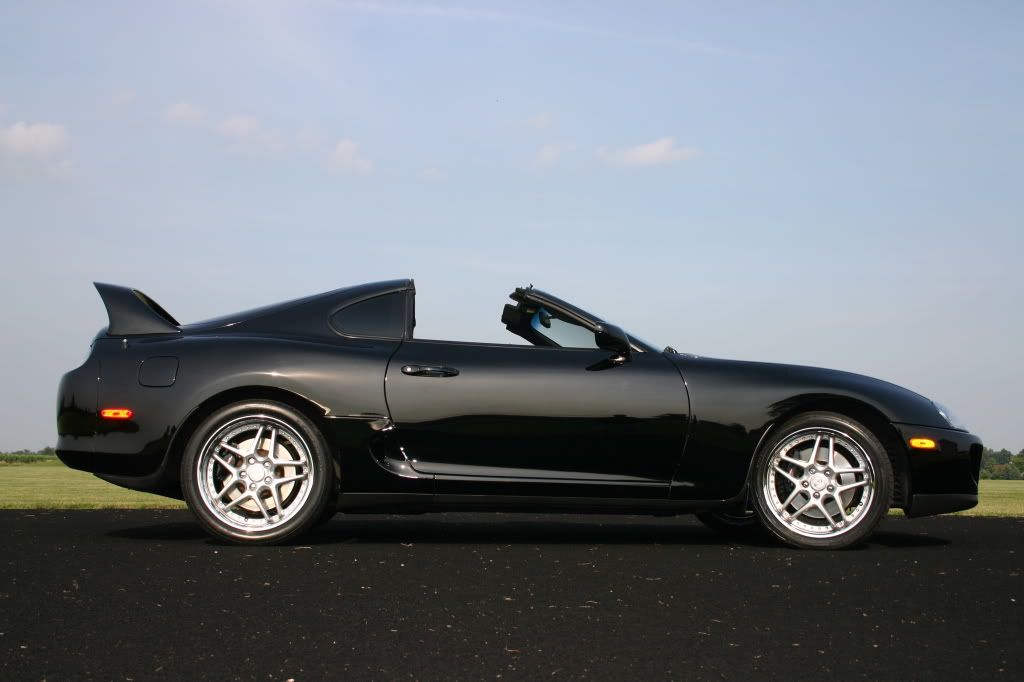 The interior of the car was also in EXCELLENT condition. All dash panels, seats, carpet, etc. also in new condition. The car was in a showroom all of it's life except for the occasional drive. Here's a pic of the interior.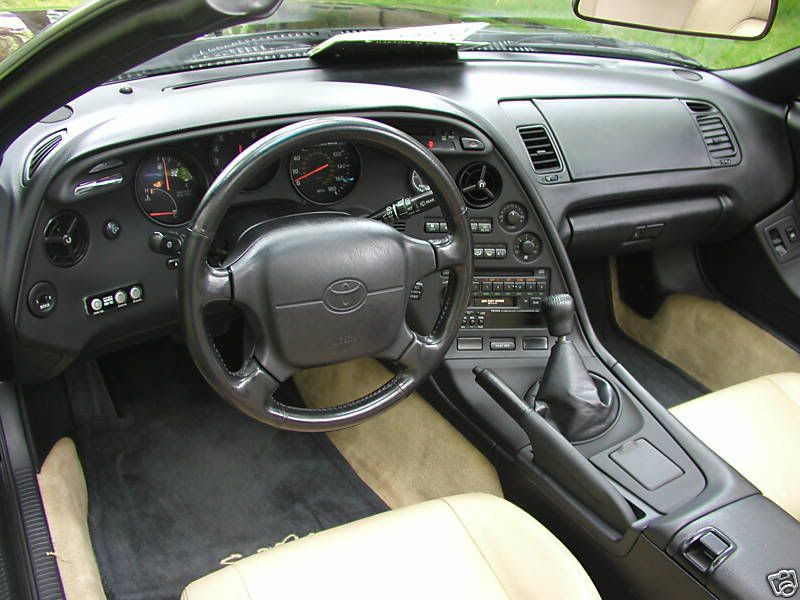 All the top of the line parts were installed in the build of this vehicle, leaving NO EXPENSE spared. The car, with original purchase price included, had $152,356.37 spent on it (Yes I have receipts, including the window sticker price, to prove this amount.) Here is a pic of the engine bay build in process.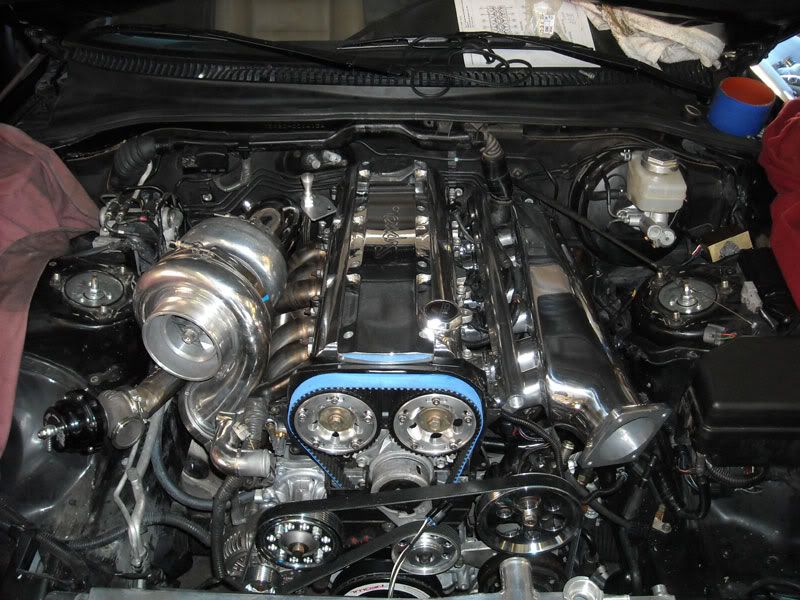 The car had just gotten off the dyno in Tampa when it was crashed and totaled. The body is ruined, as well as the frame of the car. We are still unsure as to the condition of the motor, transmission, and rear end. I have detailed pictures of the car crashed, and haven't decided whether or not I will post them here. It's a shame to see the car in the condition it's in, and is still hard to this day for me to see it in person. It's been crashed for over a week now.
Countless dollars, and endless hours of attention to detail were "wasted" on what is now a chunk of scrap metal. Many thanks to Marshall and Errol at TPS for most of the major work performed on this vehicle. The little stuff was performed in Tampa by Alpha and mostly Jose. Many thanks to Jose for his prideful work on this car. His car is amazing, and he does excellent work. I am sure all of you are upset that such a nice piece of work is now worthless.
There are a few lessons to be learned by the life and death of this project:
1. Trust nobody with things that are important to YOU
2. Know what you are getting yourself into before buying a Supra (dollar amount and time spent on the car)
3. DO NOT let ANYONE drive YOUR vehicle
4. DO NOT let ANY shop or tuner, drive or touch YOUR car unless they have proof of adequate insurance.
5. Check repuatations of shops and decide on pricing for jobs PRIOR to work being performed or started. Also agree to deadlines.
6. Build a car for YOURSELF and not for whatever anyone else thinks. It's YOUR money, YOUR time and the car is YOURS!!! YOU should be able to enjoy it.
7. Question motives of people you involve yourself with, withinin the Supra community. Not everyone wants to be your friend.
Please do not PM me and ask me for parts off of this car. It, nor any part of it are for sale.
R.I.P. Gucci.................