Name: Ravi M.
Location: So. Cal
Contact:
[email protected]
or text/call (949 701 nine four four zero)
1995 Toyota Supra MKIV Turbo
Mileage:
58,XXX
VIN:
JT2JA82J7S0028461
Title
: In hand. Clean title. No Accidents.
Local Pickup:
Yes
Shipping:
Yes. International and US, arranged by buyer.
Will You Allow Test Drives:
Yes, for a serious buyer with large deposit.
Who will be paying for the PPI:
Buyer
Why is it for sale:
Lack of time.
Price:
$58,500, no trades.
---
Cliff Notes
*VVT-i quick spooling build
*OEM 6 speed Turbo with 58k original miles
*~1050 rwhp in current trim
*Tons of brand new parts
---
Summary
I'm going to regret this. This car was listed on the forums a few years ago. A lucky buyer found it, and flipped it to me a few months later. I assumed it was going to be a turnkey car. That proved not to be the case. After what I experienced, I promised to make this car what it deserved to be. Therefore, after hundreds of man-hours (read: boat loads of cash & research), the car I present is indeed now a turnkey BEAST. Nearly every aspect of this car has been re-done.
Please note that this is an example of a Supra that makes 1000 rwhp+, that is also well-balanced and sorted. Make no mistake, this car was built to be driven hard, but absolutely has street manners. If you are considering buying a car like this, it's assumed that you want it to "just work" – like I did – and this is one case where it does.
Moreover, getting shop time and waiting for parts/completion of a build takes a ton of patience, which means if you do this on your own, you might be without a Supra for a year or more while it's being built. Rest assured that this car has been adult-owned – FWIW I'm an attorney, so I research everything before buying/modding etc.
Modification Program
Those familiar with APU builds (no matter what the platform) will know that you can buy every high-end mod, but without the correct wiring, electronics, and tuning, it's essentially pointless. This becomes even more critical if you intend to use the car competitively (e.g., half-mile events).
Enter Kaizen Motorsports: an underrated, gem of a shop for the beloved 2JZ. After a few in-person meetings with Jose V., I decided to have my car completed by him. Side note: Jose happens to be one of the most prominent VVTI tuners in the U.S. More info regarding VVTI is available here:
http://www.kaizenmotorsports.com/blogs/news/16740952-the-1jz-2jz-gte-vvti-system
My goals for this car were for it to have relatively high hp numbers; street-manners; and balance. While I wanted a strong dyno number, I also wanted a fun car to drive. Despite the fact that the car can be transformed to a full-on racecar, it is very street-friendly. The car still has A/C, stereo, etc.
I also had a near-mil-spec wiring harness completely redone by scratch, by Jose. This was done to insure that there were no electrical "gremlins" from the old build in the car. Once the build was complete, I wanted an AEM Infinity expert to work on the tuning. Thus, Beau Brown (an engineer from AEM) personally tuned this car. Please rest assured that every setting and parameter has been optimized so that this car can be enjoyed for the long run.
Engine
Built 3.0 L assembled by Justice Racing in Maryland
Weisco 9.5:1 pistons
Manley Turbo Tuff I-Beam Rods
Titan Billet Main Caps
ARP 625+ head studs
Line-bored
Motor is rated for ~ 1300 rwhp+
Head
Kaizen Motorsports VVTI Pocket Port Package
(Full Supertech Valvetrain)
Tomei VVTI cams
Tomei Headgasket
Titan Cam Gears
Exhaust
Virtual Works Racing Exhaust Manifold (T4) (heat coated)
Virtual Works downpipe (custom heat coated and wrapped)
Virtual Works midpipe
Virtual Works chargepipe
HKS 4" Ti Race Exhaust
Thermal-reflective tape installed at strategic locations
Turbo
Comp Racing CT6X 74mm– this is a $3500 turbo
Turbo-Guard Air filter
Sleeper Designs RMR Intake Manifold
Tial BOV
Dual Tial 44mm Wastegates w/ Open Dump
4-port boost solenoid
Cooling
Greddy Intercooler
Koyo Race Radiator
Fuel
FIC 2150cc injectors
Sleeper designs fuel rail
Powerhouse Racing Triple Fuel Pump Hangar with/ triple Walbro's
Weldon FPR, -10 feed, -8 return
XRP "racecar plumbing" fuel lines
Launching/TX2K lol /misc
M&S Performance Drag-Spec Coilover
Driveshaft Shop solid aluminum 4" driveshaft
TRD Differential
TRD motor mounts
Powerhouse Racing power steering reservoir
Powerhouse Racing alternator
Powerhouse Racing billet differential cover
Powerhouse Racing solid differential mounts
Powerhouse Racing solid subframe mounts
Powerhouse Racing IACV Adapter Kit
Unorthodox Racing pulley kit
Fluidampr Engine dampener
Wheels/Tires
CCW Classics
(Shot peened and anodized black faces with polished lips.
18x10F (rough offset is +50),
17x11.5R (rough offset is +50).
Tires - practically new NT05 285/35/18F, 315/35/17R.
Electronics
HKS twin power ignition
12 Position Boost Switch
AEM Infinity 10 w/ all bells and whistles – Tuned by Beau Brown (AEM engineer)
Kaizen Motorsports Wiring Harness (flawless)
Flex Fuel Sensor
Traction Control Sensor
Interior
Re-upholstered interior front/back
Kenwood Excelon DVD Receiver with Bluetooth
Dual 8" subwoofers in the back (need to be rewired)
MB Quart rear components
CF wrapped dash
Fat-Mat Sound Deadened Hatch
Brand New OEM rear hatch plastics
Transmission:
RPS Triple Carbon Disc w/ billet cover
B&M shifter
Exterior
Fresh OEM 040 "Super White" paint
Rolled Fenders (slight)
1998 OEM front bumper
RMM front lip
TRD Wing
Shaved front reflectors
Lighting
1998 OEM tails
1998 OEM headlights
6000k HID Conversion Kit
Clear turn signals
Miscellaneous Items
Carbon fiber fuse cover
TRD Oil cap
Custom Hood struts
Custom Powdercoated valve covers
Custom hardlines
Supra "car show" plate
OEM rear wing (needs some work)
A few Supra magazines I collected
New maintenance items
-new fuel cap
-new rear wheel bearings
-new oil reservoir
-new Optima Yellowtop battery
-all fluids recently flushed/topped off
Documentation
For serious buyers, I have detailed records/invoices for almost every aspect of the build.
Other Disclosures
-CarFax erroneously shows a mileage issue – the previous buyer went to some idiotic smog shop that put an extra "1" before the odometer reading. Clearly the car was not driven 100k extra miles in a few months. I was unable to get this rectified due to time constraints when I purchased the car.
-The front lip is kind of low, and I don't like the way it fits. I would get a new one at some point, once you are used to the ride height. I will have it vinyl wrapped so it looks perfect if you buy the car for asking price.
-The engine bay has parts that can be polished, powdercoated etc, to the taste of the buyer. I did this on purpose so that aspects of the car can still be modified...we all know it's such an addiction. More importantly, I would also add an intake pipe/filter if possible. This provides added safety and probably even higher dyno numbers due to cooler air temps. I can have all this done for you if preferred, prior to pick up.
-I believe the car had a rear cage at one point. There are no holes/etc anywhere in any plastic or dash area.
-I don't like the tire sizes on the car. You could play with the tire sizing to achieve better fitment, etc.
Pictures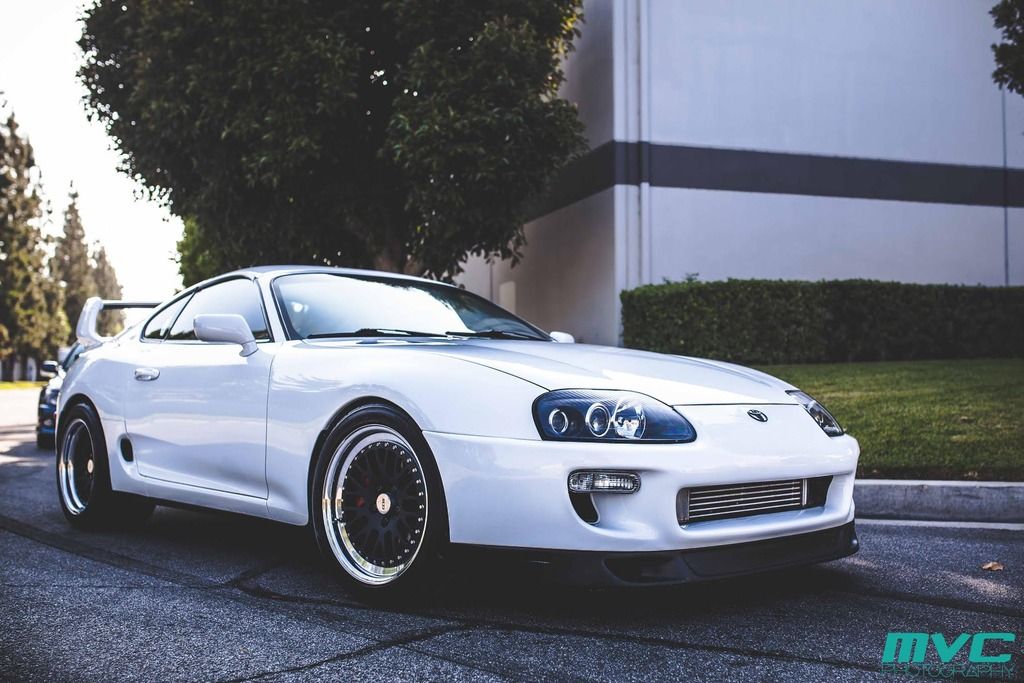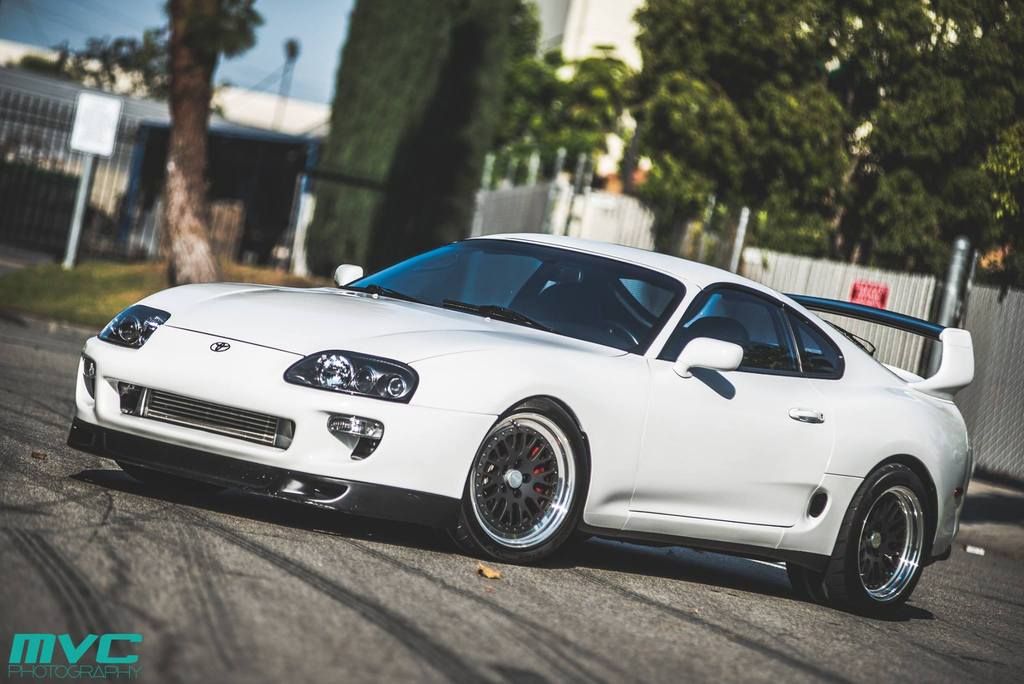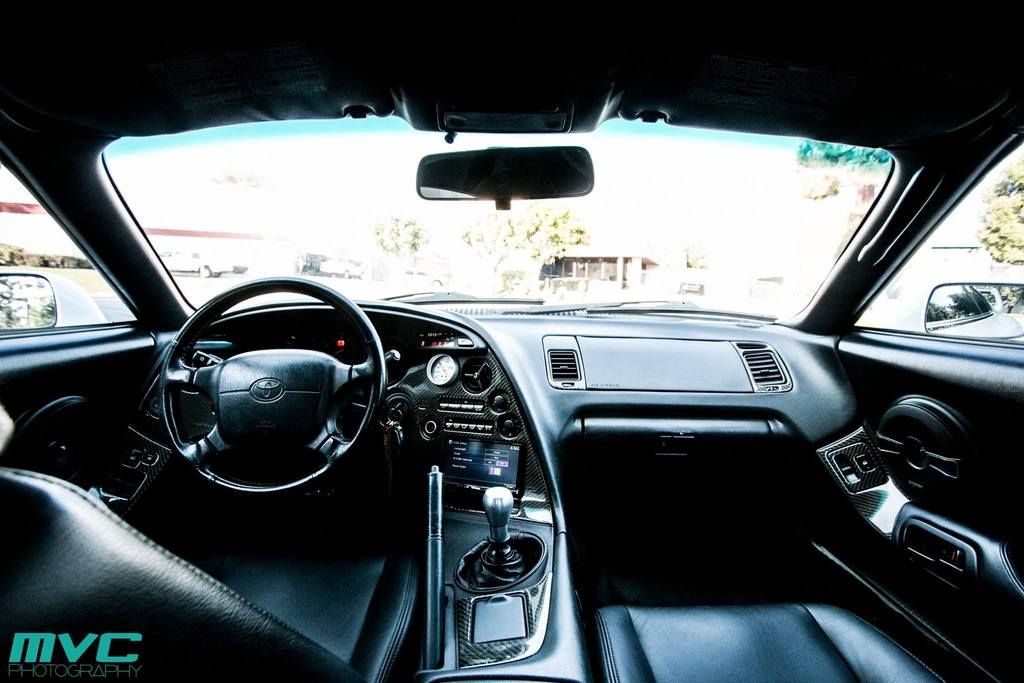 A final goodbye:
Videos
Dyno:
Supra Cold Start Vid:
Price/Financing:
$70,000, but serious offers are welcomed. Can ship worldwide. Low ball offers will be politely ignored.
If you have excellent credit and need to finance a portion/all of this car, there are some options. I am not affiliated with these programs, but check out the following links:
https://www.lightstream.com
http://www.penfed.org
https://www.jjbest.com/auto-finance/collector-car-loans.aspx
Serious inquiries only, please. I am more than happy to discuss the car. I am sure that Jose wouldn't mind chatting about the build either. I urge you to see/experience the car in person, just in time for the summer.
Thanks for your consideration,
Ravi