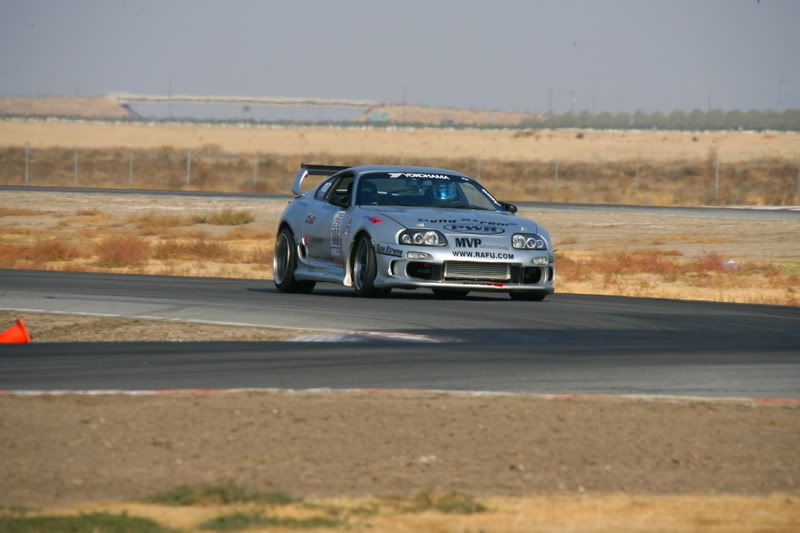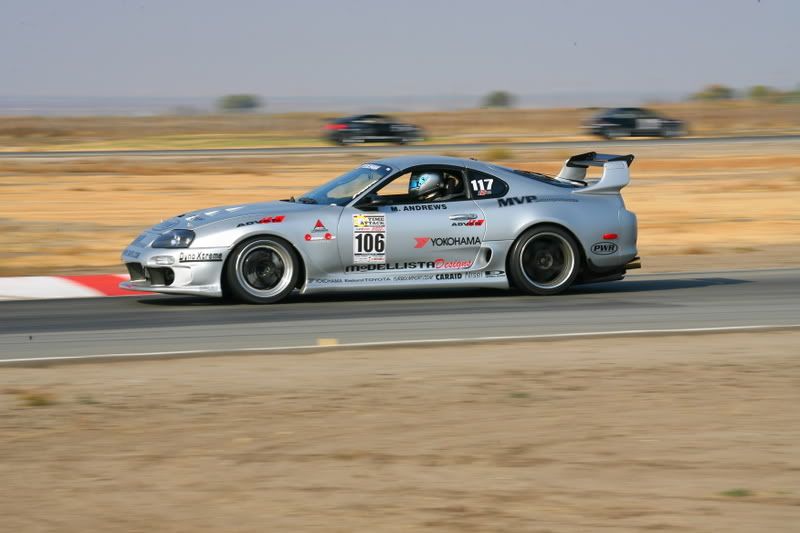 Way tooo tired to go into depth...
1st place street tire class
just got back.
I will write up a summary tommorow but I do really want to thank the following people,
Matt Andrews:
for being a damn hot shoe
Ryan Hawkins:
lent me enough parts that I swear his car was there in spirit
JC:
portable mechanic extrodinair
Drew:
2 words, Data Aquisition.
Brian Lee
: been there since day 1!

Jason Liu:
who else would i cuddle with?
Mike Shader:
german engineering at its finest
Steve A:
it would have been no fun being the only supra there! thanks for the support
Juhon:
Man , this guy shows up at 5pm when everything is wrapping up just because he said he would, true dedication , thanks for the support!
factor x racing:
Mikey and his crew were the friendliest competitors I have ever dealt with... bar none stand up acts. thank you for your help!
and I definately couldn't have gotten the car where it is without the support of
MVP Motorsports
Dusty is the man when it comes to anything supra parts related, that goes without saying. nuff said.
DynoXtreme
Without Sarkis and JC my car would still be lowly bpu and sitting miserably in my garage. They are without a doubt some of the best guys out there. Tuning, installs, hookah's whatever you need you'll find it there.
Premier Auto Collision
who doesn't have a good body shop ready, especially when matt andrews is tossing your car 100mph into a turn?
PWR
THE RADIATOR. no cooling problems WHATSOEVER!
YOKOHAMA ADVAN
Kevin, and Mike. Man these two are the best. Thanks for helping me out whenever i needed it. Yokohama truly makes THE best TIRE. our results are surely proof
Now here are the cliffs:
sunday test and tune = 2:02.85
Wednesday Time Attack = 2:01.50
Tires: Yokohama Advan Neova's 285/30/18 & 295/30/18
Fastest Steet tire car of the day.
2nd place was falken's (no where near streetable [no windows]) rx-7. 2:02.6
i'm sure i'm forgetting people , i'll edit this tommorow. I have absolutely no sleep yet... must sleep to be coherent.
thanks again to everyone. zZZzz
EDIT: I FORGOT TO MENTION, THIS WAS ALL DONE ON 14psi OF BOOST!
Summary:
Where do I start? These past few days have been possibly the most productive days of my life haha. I have a new found respect for all those that compete in events like this (especially those events such as ultimate street car challenge).
We spent all last week making ducting for the new PWR radiator, and dialing in the camber with the upper adjustable a arms from Jeff Brausch of Colorado Racing. Sunday was spent dialing in the car. We went from 2:14 seconds... down to finally 2:02.8 on sunday. Between Sunday and Wednesday, we were able to get our hands on a set of fresh Advan Neova's and go wider in the front w/ a 285 size tire. Thanks to Serv for lending me his ccw's however they weren't able to fit w/o rubbing a bit, so we ended up borrowing Ryan Hawkins brand spanking new in the box sealed Work Meisters. Ryan ... i owe you big time.
Tuesday night:
We drove 2.5 hours out to button willow, followed by 2 support vehicles. Unfortunately the brakes felt extremely mushy , so we ended up bleeding brakes in the motel 6 parking lot for 2 hours and ended up sleeping at 3 am. 5:30 rolls around and after a weary 2.5 hours of sleep i wake up and caravan with the rest of the street cars to the button willow track. Brakes still mushy, and our take was that it was the master cylinder giving out. Either way I wasn't driving so it was only Matt's life at stake :ugh2:
.
Wednesday Morning:
After gawking at all the other cool cars and meeting Steve A w/ the unlimited top secret supra we made out way to our paddock and starting setting up. Our first hot run ended up with the exact same time of 2:02.8 as Sunday. We knew the car had more, but perhaps it was Matt's better judgement to go all out on my mushy brakes.
2nd hot run: we were ecstatic finding out through the data acq that we shaved 1.3 seconds off leading to our best time of the day at 2:01.5 . this would eventually be our fastest time of the day while the tires were still good and the temperature was still around 60 degrees.
our 3rd and 4th run were a bit slower but we suspected temps and such slowing us down. But after a few more changes it definately felt better acording to Matt.
Overall the event was a blast, and I once again Sincerely sincerely thank all those that were a part of the journey and event, as well as the sponsers that continue to support a decade old car. There's something pleasing seeing our common dyno queens tear up a track home to high hp awd cars. We weren't able to get the boost controller working so we ony could run at .9 bar off the wastegate. Which is roughly 440-460rwhp. More boost, More tire, More Matt = sub 2:00 for sure.
I'll definately be taking care of some more issues like the brakes, master cylinder etc and hopefully more guys will come out and support us and the other supras out there competing (steve, kahlee).
Thanks again guys,
Curtis
"he will Crush you... like Stalin."