Hey guys what's up. I have beening on here for awhile now, I just don't have may posts. Actually this is probably my first thread I started. I have been around on others forums for a long time though. Anyways I figured I fill you in on the progect I have going on.
The story:
Before this project started I had a '95 Probe GT. Loved it to death. It dynoed at 504whp. It was turboed, built engine the whole 9 yards. But I wasn't happy with the traction. Fun car on the hwy though. 504whp+fwd=no traction. So I decided I was going to change it into a rwd monster. Here are a few pics of my progress. I started the progress about 4-5 months ago. I'd say I'm about 60% done. A lot of the small stuff is left.
2jzge engine
th350 tranny
ford 9" rear
trianglulated 4 bar rear suspension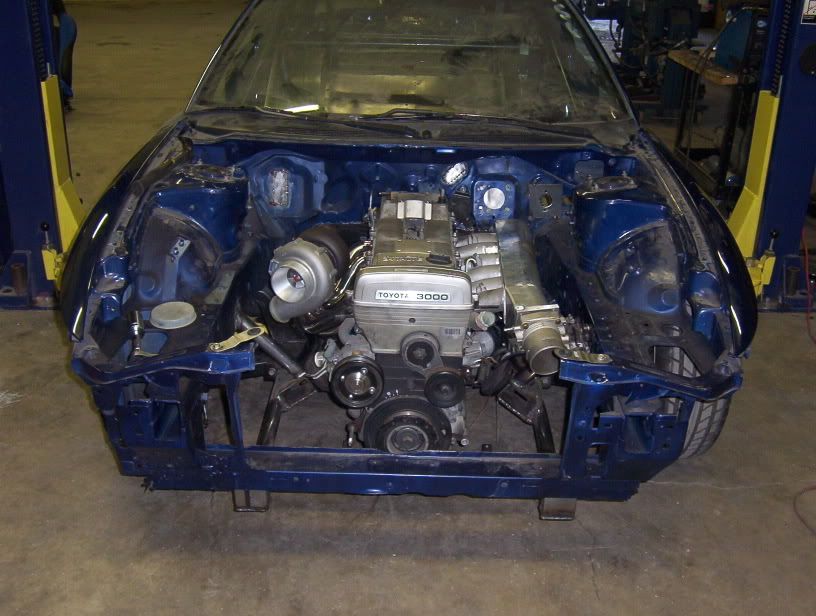 Well, what do you think?