Mechanic sent me this latest pic. Tune is complete for now. Will go to pick up my car tomorrow. Details of the build are as follows:
JDM non-vvti 2JZ GTE with factory twin turbos (ceramic wheel)
5-speed manual transmission (same Nissan box used in RB25 DET skylines)
Stock JDM cams (has cam gears though)
Typical bpu mods like full exhaust, intake, intercooler etc
Walbro 450 in-tank pump + ID1000 injectors
Tuned on the HKS f-con v pro 3.24
Only running 1 bar of boost (
14.5ps
i) tuned to E85.
Not a huge amount of power with 350whp, however the torque is great at 524 ft-lbs, and the torque spread itself looks fantastic and very drivable for a street car. Also remember this setup is a nissan cefiro, the car is very very light (somewhere around 2800lbs). I don't know why they didn't turn up the boost to 18psi, but will find out tomorrow. Anyhow should be fine for now.
I have a HX35 ready to go, will install it in a few months, plan to boost the hell out of it, max it out and see what it can do.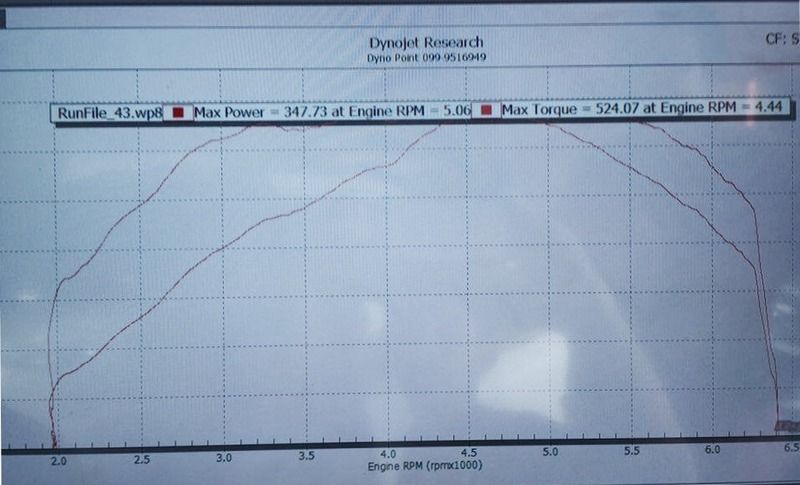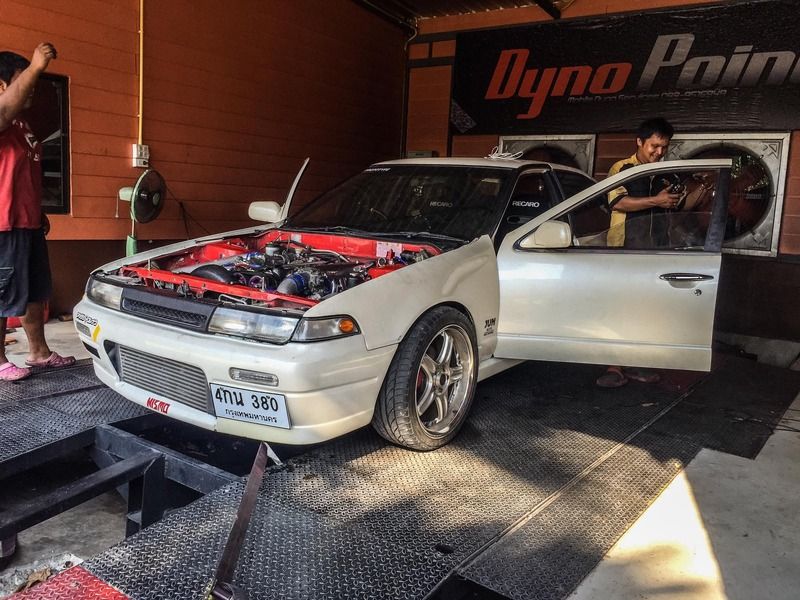 This is an old pick of the engine bay without the current injectors/fuel rail installed. Need to get a new one.