(For a more detailed build description with ALL the pictures see my instagram @nick2jzul8r or my Facebook "Nick Stonawski")
Alright I'm going to keep this kinda of short and sweet here because i could type pages of stuff and it will only make me cry. Months of headaches, blood sweat tears and too much lack of sleep I have finished the "Engine bay project" for 2017. I learned so much in this build i feel expert level in everything forward of the windshield on the mkiv.
Doing some minor maintenance at a friends shop (L-Spec) one night, I threw the idea of painting the engine bay since the bay is the original blatic blue and the exterior of the car was painted spectra 8m6 blue by the previous owner. My buddy said "Fuck it lets do it! Start pulling!" I thought he was joking. Next thing you know we are ripping stuff out and my other buddy standing there Lance comes in to help. And so began what should have taken only a few weeks ended up taking 4 months. Won't go into detail but had some unfortunate circumstances with another forum member and then the body shop next door.
Goal was show worthy engine bay making 800RWHP! Stripped it all down, painted the bay, cleaned up alot of wiring and clutter, upgraded a few components including the clutch built the head, and chromed what I could on the outside because im done with polishing over and over and over. Debuted it at a car show with my buddy Johns NSX (he also has a clean rhd mkiv Supra and is about to acquire a unicorn supra soon too) this last weekend here in Little Tokyo LA and got A LOT of love. Even got some attention from Super Street magazine.
Already back int he shop this week for ful E85 fuel system upgrade. HP numbers soon to come in time for Supras in Vegas.
Anyway pics speak for themselves.
Before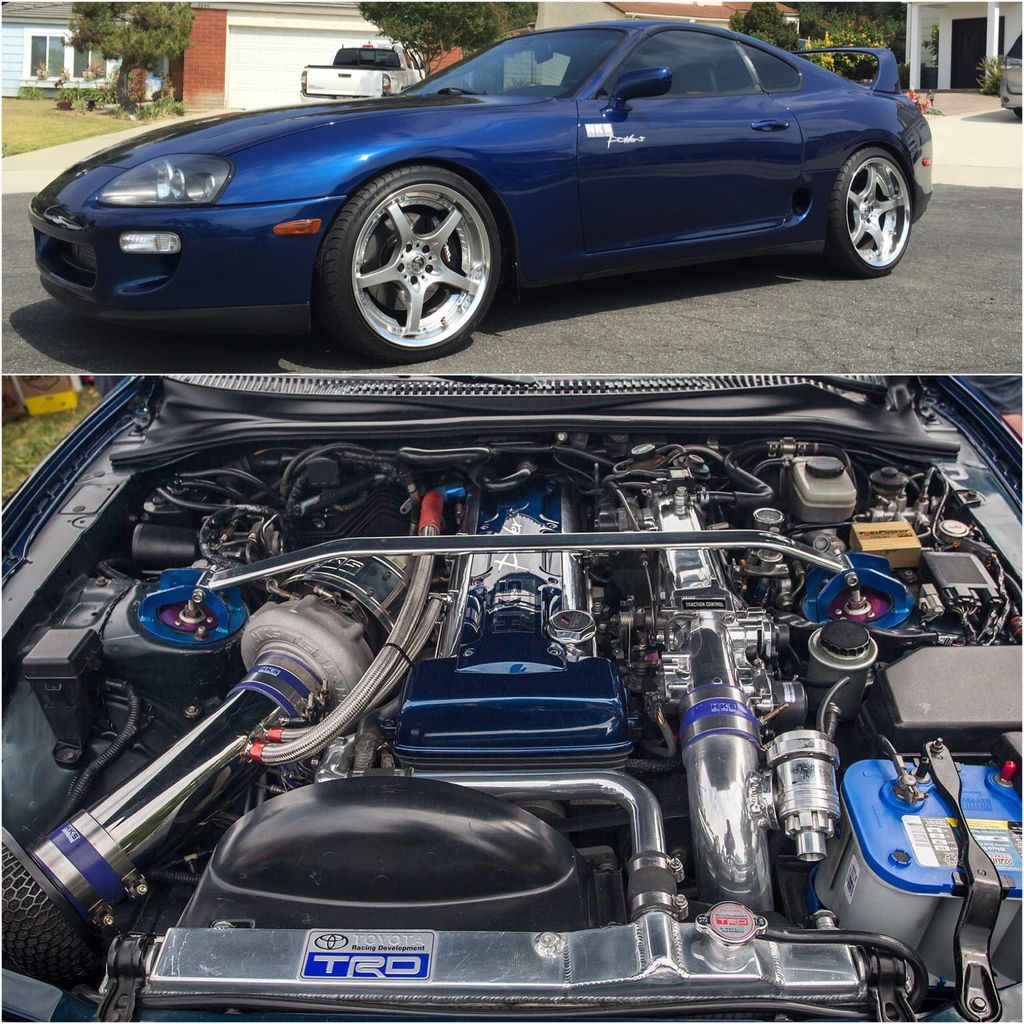 Lance and Alex before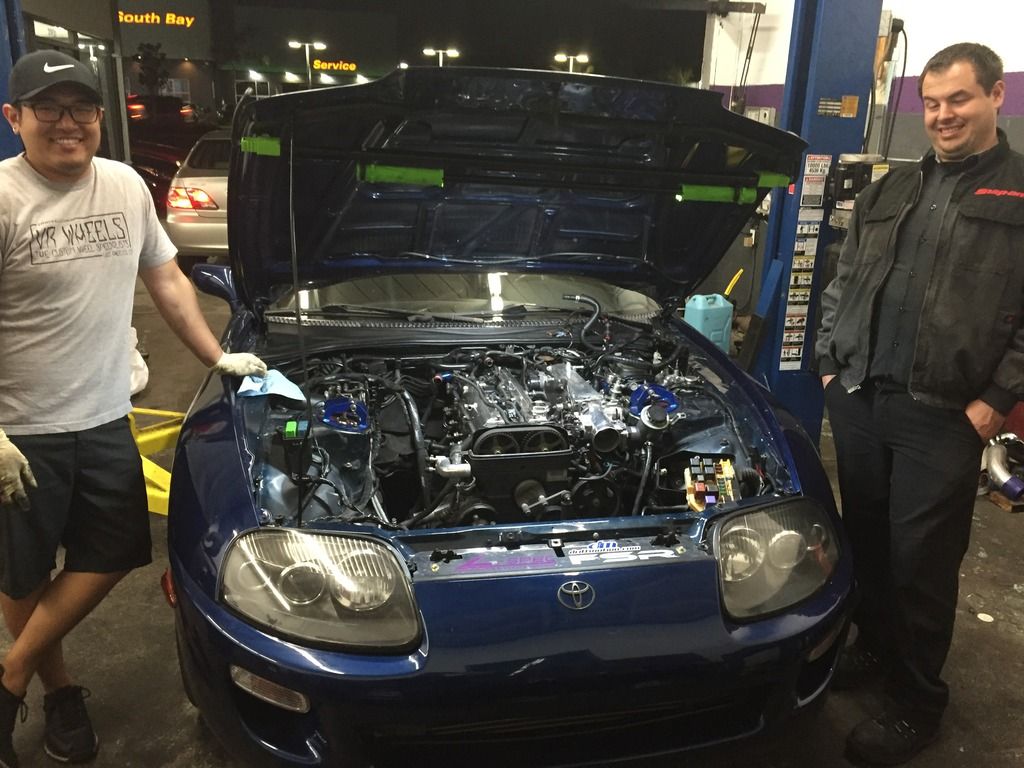 Dissasmbly
Night one!
And its cleared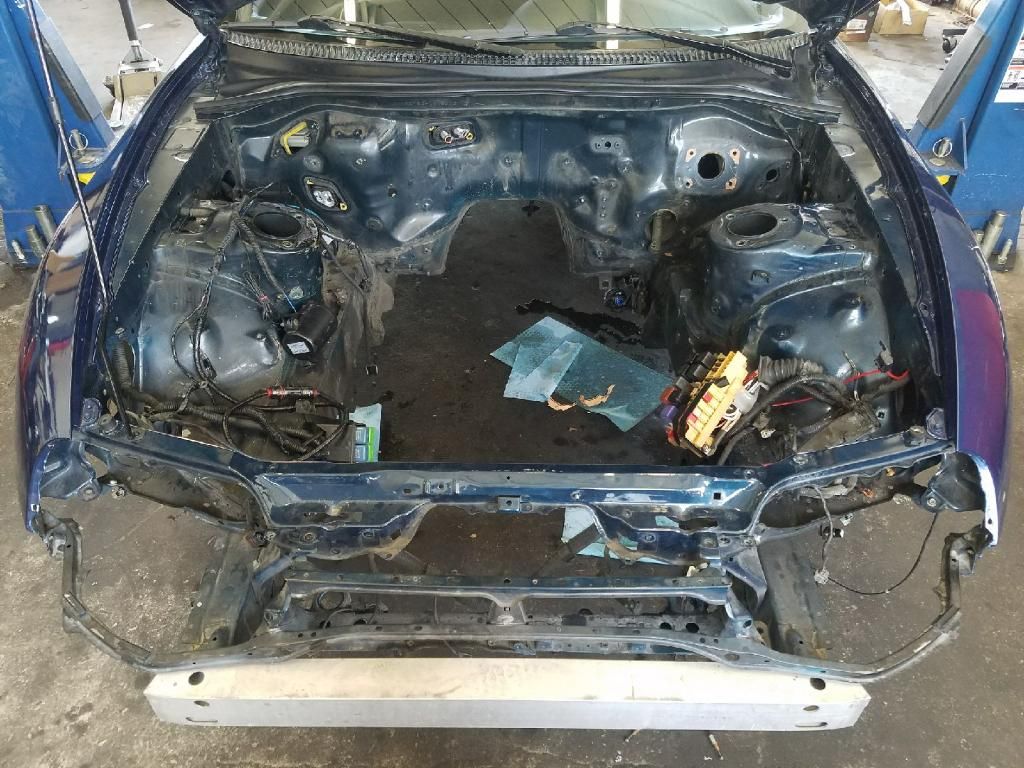 Total eclipse of the heart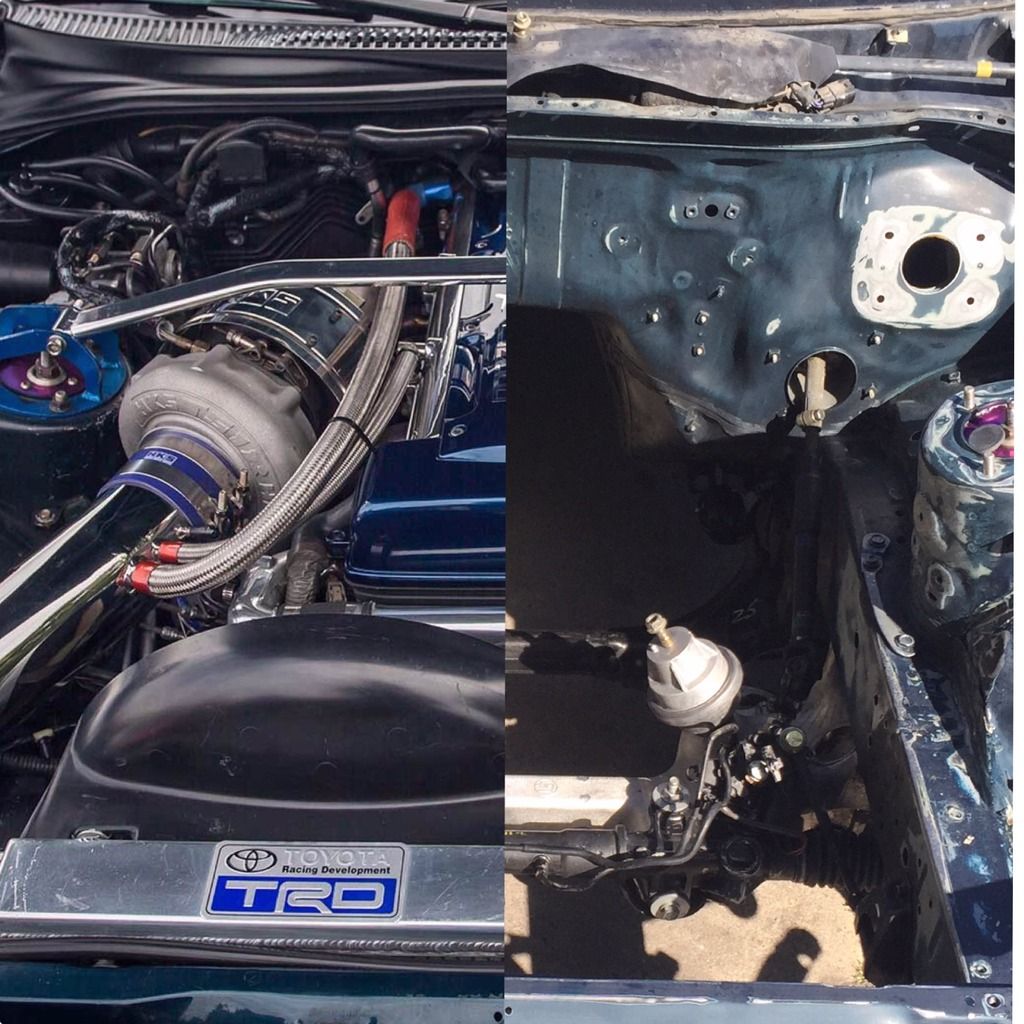 Riding 4x4 next to this GTR
Empty prepaint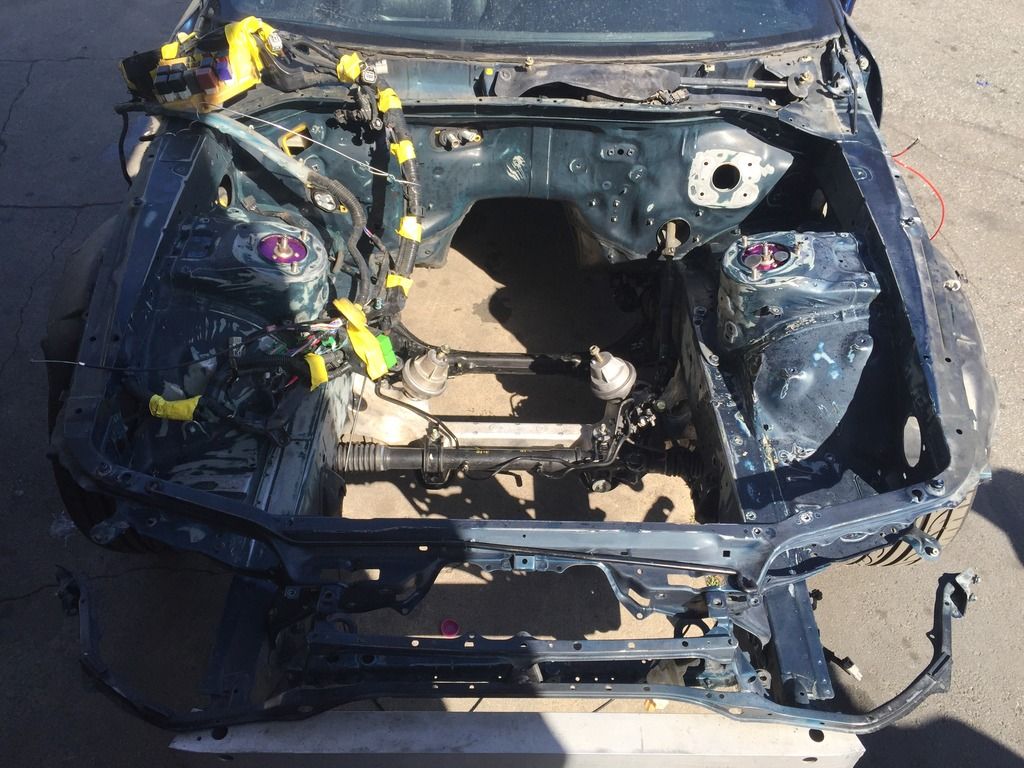 Painted
Engine in with the horn i spent almost a year trying to source
Semi-assmebled
Catch can lines to intake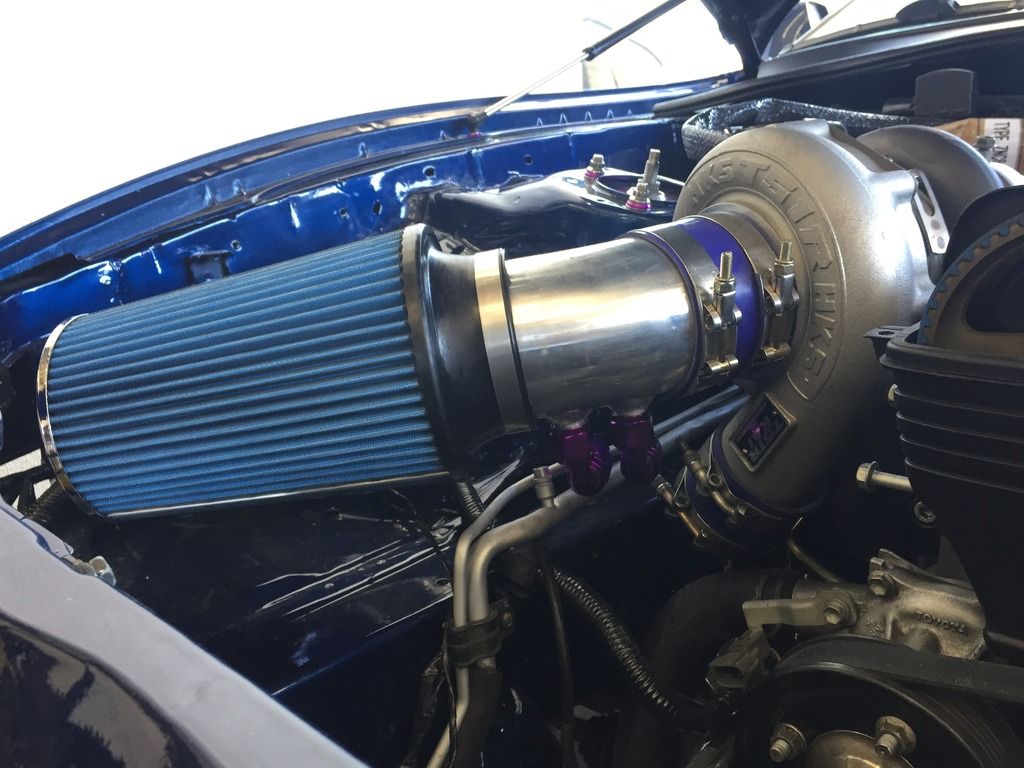 Old and busted to new and clean... Finished with air filter assembly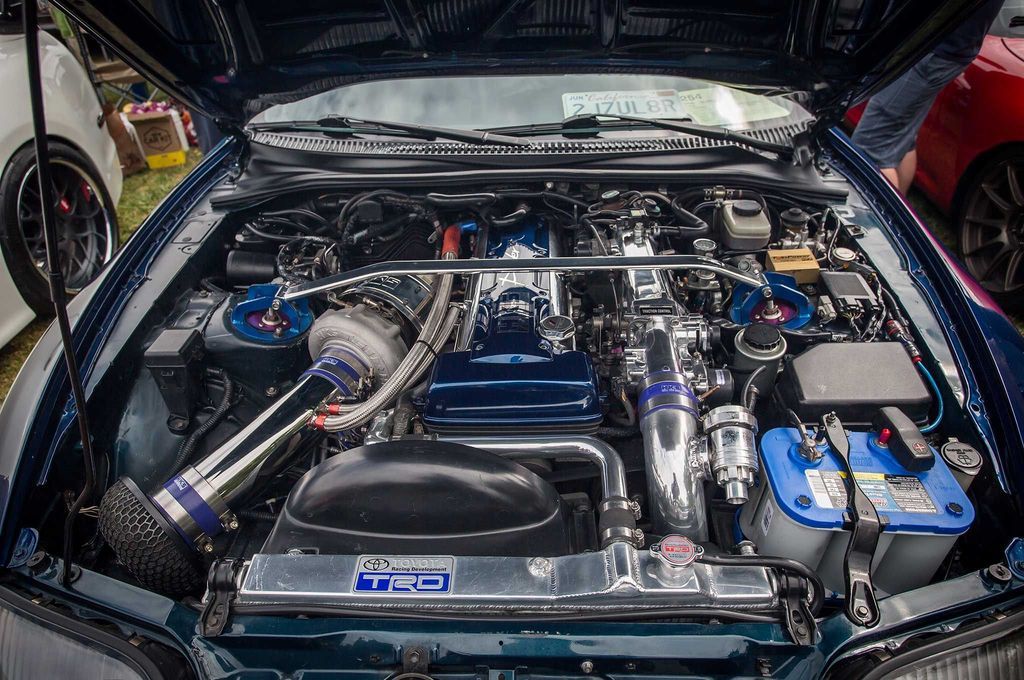 Back home with the wifes mk3