·
Super Moderator!!ON PATROL ALL OVER!!
check it out and post your input please.
http://www.supraforums.com/forum/showthread.php?t=419142
NE2k7 sponsor so far Are:
-MVP motorsports(thanks Dusty)
-ELMHUST TOYOTA (thanks Curt)
-Shining MONKEY ( thanks to Nick and big vic )
-Eshift performance (thanks Mike and the Crew)
-TITAN (thanks Nero)+
-PowerHouseRacing(thanks Ray)
-South Bend clutch company(thanks to DUKKI for this)
-Northeast Coatings(thanks to Al Stanek)
-HeadGames Motorworks
-First State Motorsport
we will have a
DYNO event
and
SHOW and shine event
we are working on the track time ....
So If you want to dyno your car or be in the Show and shine event at the Ne2k7 MEET post your name on the dyno sheet and teh show and shine sheet list that will be up soon .
Dyno will open at 830am till 7pm so its first come first serve :eek4dance again there will be a nice prize for the person whom dynos with the highest HP supra single or twin (aftermarket turbo) and a prize for the highest HP stock(stock twins)supra
dyno fee is the same as last year $65.00 for 3 pulls
Remember this is open to all SUPRAs and celicas
all are welcomed to come.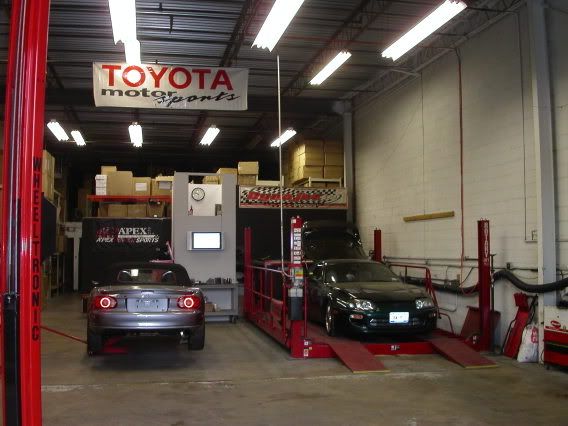 more updates to come !!!!!!!!!!!!!