Hi there,
My name is Enzo Tieppo, I´m from Brazil and I have a 89661-14820 ECU for Supra AT for sale.
I´m selling overseas because we have only 7 Supras in Brazil and i bought a lot of items because I´m rebuilting an Supra here, no need for the ECU.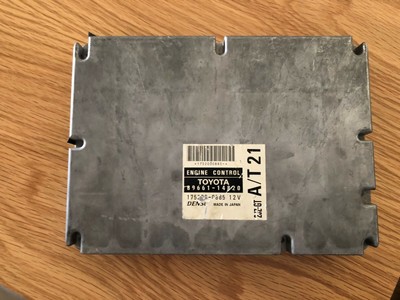 TOYOTA SUPRA MK4 JZA80 AT. ECU Computer. This item is sold AS IS without any warranty.
I´ve opened an ebay listing above, if any of you would like to make an offer I can cancel it. I accept paypal. If you´re from California I have friends near LA that you can get it with them in person.
@enzotieppo
IG
@eclipsegsxbr IG
Facebook Enzo Tieppo
Whatsapp +55 - 21 - 99413 7061
Thanks
Enzo