·
9,000,000 lbs of BOOOOST!
92turbo4life Who also goes by 92Smokemachine now on this forum site
It was about 3 months ago January 27th 2007 that my 1989 Toyota supra was stolen. At first I had no idea who could have done it but slowly things started coming together. Parts from my supra started appearing in Adams supra. So I went over his house today to talk to him and his parents. You know just to show that everything looked pretty damn suspicious. His mom was calm and everything, but when his dad got home he started freaking out, telling me to get of his property, how I am lucky that he doesn't knock me out. I got a fuck you here and a fuck you there. HE actually called the cops on me as if I was in the wrong. When the cops finally came we talked to them for about 45 minutes and I have so much evidence that he stole my car but no way to "Prove it in a court". I know what your wondering, what kind of evidence. Well here it is.
FIRST: My 3 Defi gauges. One of my gauges my fuel pressure gauge, I had a piece of super adhesive double sided sticky tape on it. Hard to get off with out leaving a mark. Well it did leave a mark actually, and its on Adams Fuel pressure gauge that he "bought". The cop checked the gauge in Adams car and it had scratches on it in the same spot the sticky tape was. If you look closely you can see the sticky tape I put on it. I circled it.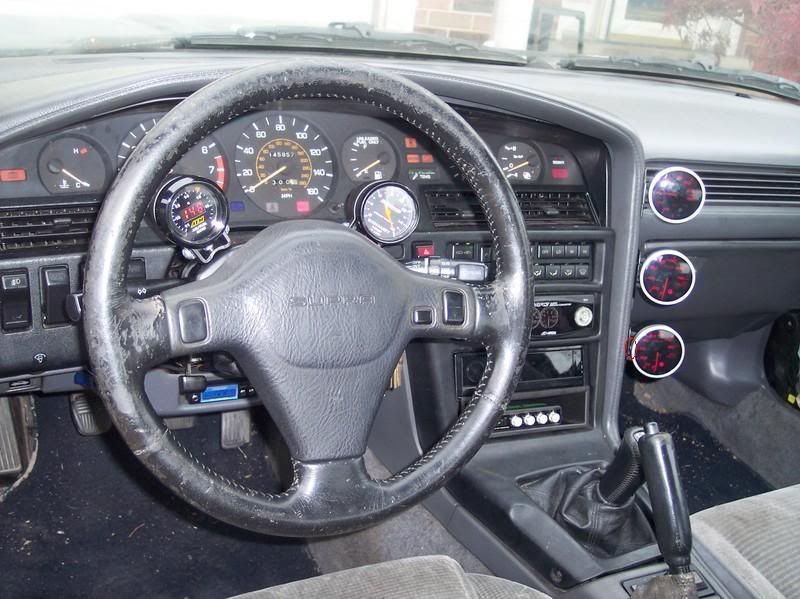 SECOND: I had a SX fuel pressure regulator on my car. It did not have a tap on it for a fuel pressure gauge so I had to buy an adapter fitting so I could fit one in. Adam has a are motive FPR with the tap but still AFTER my car was stolen this SAME EXACT adapter piece appeared in his car.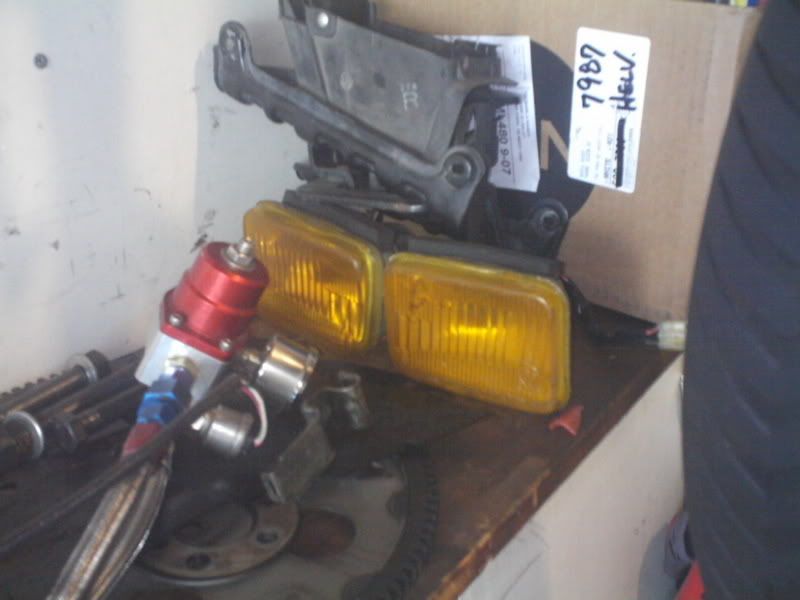 Not convinced yet.
THIRD: I was borrowing a turbo XS BOV from my buddy Eric and as everyone knows Turbo XS BOV's come with a flange to weld to an intercooler pipe. We had to special order a reducer fitting so that we could hook it up in the same spot as the stock BOV. The exact same shit is on Adams car but painted black. Woo hoo. I wish I had pictures of this but I unfortunately do not.
FOURTH: I traded Felix (Bo0st4life Adams best friend) my 91 talon TSI for his FC RX7 and just so happened to find CD's that were in my car when it got stolen. Burned CD's with my hand writing on them.
FIFTH: My brother came home from school one day and said that "a girl named Dina said that someone named Adam, and Felix stole my supra took it to Detroit and blew it up, because he was mad at him about something to do with his girlfriend" And its funny because I didn't know who the fuck Dina was and that me and Adam were fighting because I was sick of him talking to my girlfriend. When I brought that up to him he said "Dina is a lying bitch." So obviously there is a correct fact right there because I didn't know who Dina was and obviously Adam dose.
I WILL GET TO THE BOTTOM OF THIS! ADAM IS A CAR STEALING ASS HOLE! BAN HIM FROM THIS FORUM BEFORE HE STEALS SOMEONE ELSE"S CAR!
I considered Adam to be a good friend of mine, so even if you think you can trust this ass hole DONT!
I already know hes going to rant, deny ,lie, and point fingers elsewhere, but the evidence dosnt lie. Its all in the cops hands now, but i know this ass hole stole my car.