93 TT auto roller for sale-- 5,800 **Lowered Price**
This has already been approved by RSA Supra.
As the title states I have a 93 TT auto roller for sale. 150k on chassis. I bought this as a project car but other projects came up and I dont have the time to fix it up. The guy before me used this car for drag racing so most the interior is gone.
I'm not willing to part out the car to dont ask. Lowballers need not respond
The car is located in MD. You could PM me or email me at
[email protected]
. for the VIN or ant questions/offers you have.
Asking 5800 obo
Does
not
have-
Engine
Tranny
Rear Diff
Engine Harness
Interior Pieces
Headlights
Targa
Does Have-
Clean Title and Carfax
Sparco Racing Seat
12 Point Roll Cage
Fuel Cell
Parachute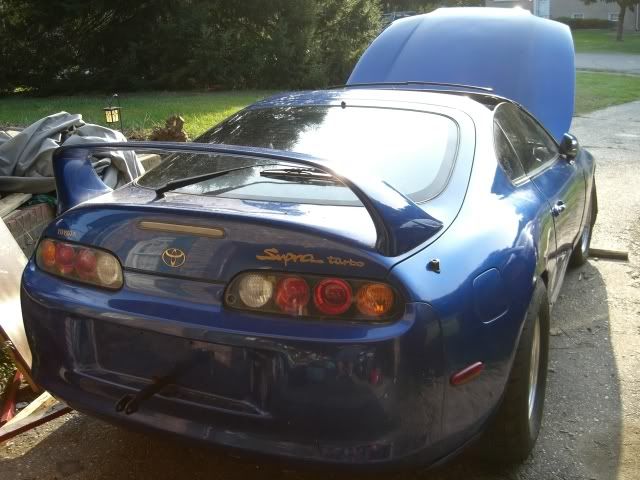 More pics at -
http://i102.photobucket.com/albums/m106/tag14rm/salle13.jpg
http://i102.photobucket.com/albums/m106/tag14rm/sale12.jpg
http://i102.photobucket.com/albums/m106/tag14rm/sale11.jpg
http://i102.photobucket.com/albums/m106/tag14rm/sale9.jpg
http://i102.photobucket.com/albums/m106/tag14rm/sale8.jpg
http://i102.photobucket.com/albums/m106/tag14rm/sale7.jpg
http://i102.photobucket.com/albums/m106/tag14rm/sale6.jpg
http://i102.photobucket.com/albums/m106/tag14rm/sale4.jpg
http://i102.photobucket.com/albums/m106/tag14rm/sale3.jpg
http://i102.photobucket.com/albums/m106/tag14rm/sale5.jpg