Discussion Starter
·
#1
·
Hey guys,
I have a few questions about AEM tuning, not so much relevant to tuning the setup because it is compound but more regarding the fact of running 2JZ-GTE coils and ignitor 89+ MK3 AEM box. The setup runs in waste fire because the AEM only has 5 drivers(retarded I know!)
So I have been having problems with missing over 8PSI of boost. This car was just finished 3 weeks ago and is a compound turbo 7M in a MK3(50mm small and 67mm big):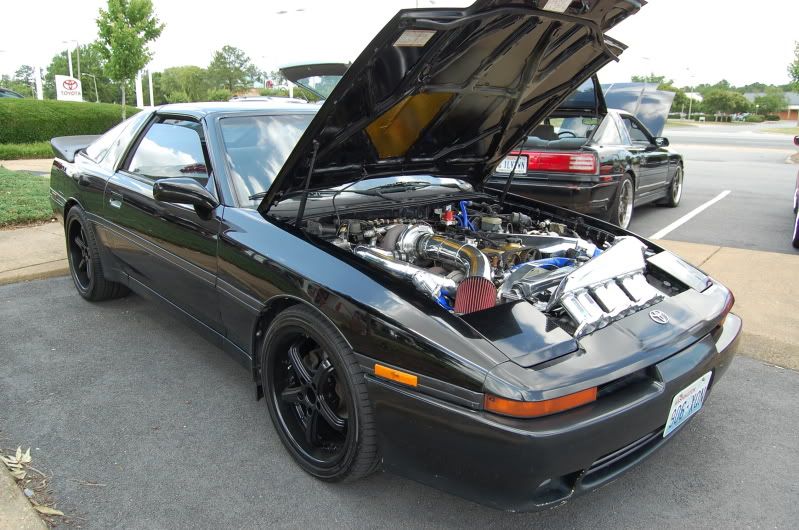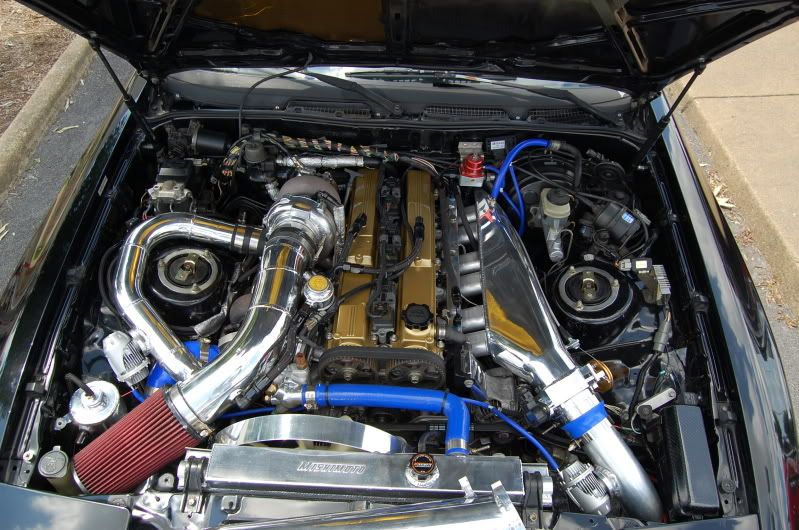 So I went back today and re-set timing, which was a good ways off(too advanced) and reset the timing to the proper static and then went to drive it. Needless to say the miss was twice as bad only allowing me to make 4PSI before breaking up. So I said since it ran better with the very advanced timing I should add some timing and see how it runs. Well what do you know, added timing and it kept pulling better and better and better! So now it makes a clean pull from 2600rpm to redline with an AFR around 11.5 flat! Here is where I am needing help. Below is a post of the log after adding all the timing and a picture of my timing map(look at the crazy advanced numbers!!!) So is there a built in offset in the 2JZ-GTE ignitor? Because my timing light matches my idle timing in the ECU almost perfectly once I turn off the static timing feature! Is there anyway that I am running that much timing? Also take a look at the knock table, the curve looks very nice with no real spikes, is that acceptable(max voltage is 4.063v).
Here is a picture of a recent log:
And my IGN Map: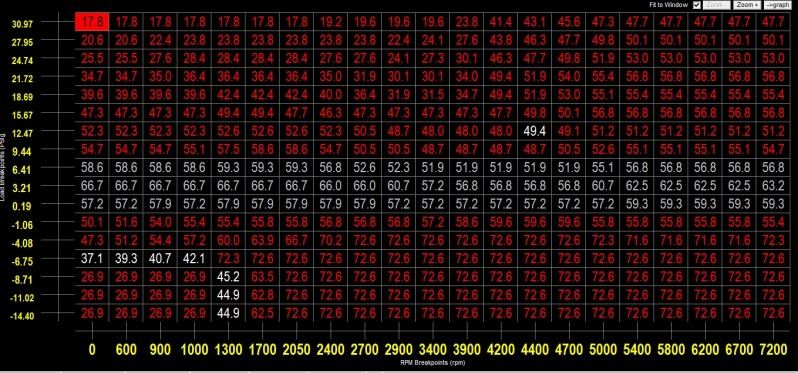 Please let me know any other information you need in order to help you out!
In the end the car pulls very hard right now with the small turbo at 15psi and the small at 9psi(WG spring pressure no EBC turned on)
Thanks in advance!
Seth