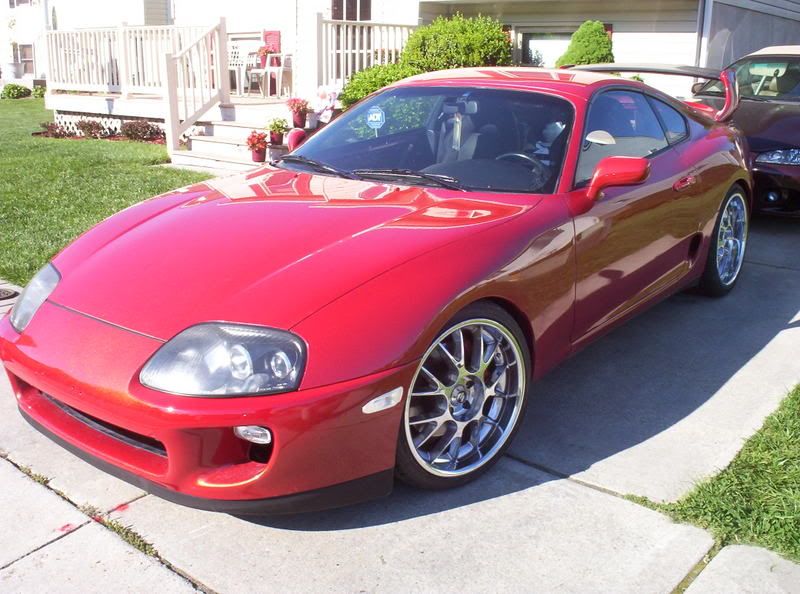 No sun makes it look Ren Red.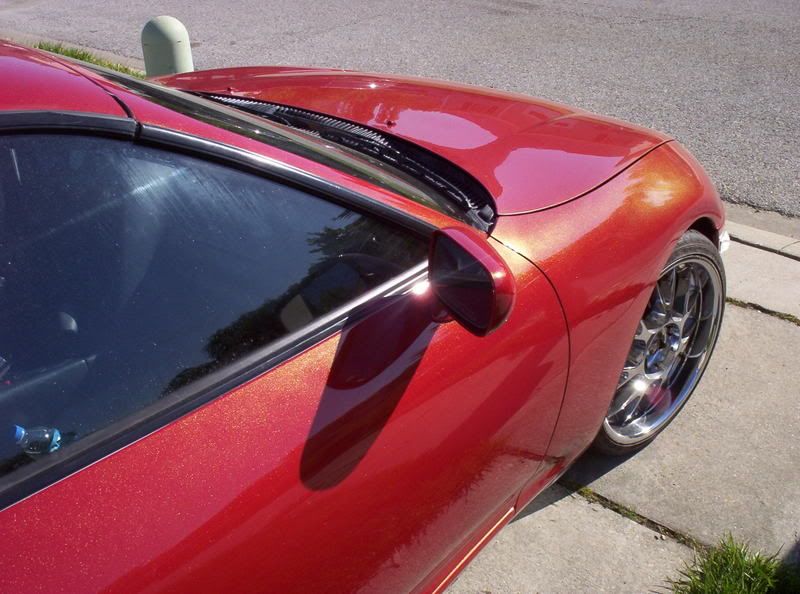 Add sunlight.
Another view.
I still have some spots that need wet sanding, and need to paint the lowers black. But it came out
rather nice. It's Ren Red with a new Gold pearl that just hit the market.
My painter is a basic dent and repair guy, but I think it came out pretty damn good. Some flaws
but for the price I paid, it WELL worth it !!!!
Now I gotta go get these S2000 seats, speakers, tint,new weather stripping, and front plate done....
And maybe some Bronze wheels? :1poke:
Sorry, my camera sux !!!!