I've been speaking about my build coming up for the past few months, but am now finally JUST starting to get some parts.
A small list of parts that will be added over the next month or so:
-Sparco R700A seats with Bride MO bases
-ProEFI with flex fuel
-Custom Tweak'd harness with MIL spec connector and MOJO LQ9 coil kit
-New fuel system with Magnafuel 4303 in tank + Weldon 2345a external, ID2000s
-Hypertune RACE intake with 102mm TB + direct port NX kit (175 shot)
-Carbon fiber steering wheel
-Carbon fiber exhaust shield
-Carbon fiber covered TOXIC LED tail lights
-Stu Hagen LED gauge cluster/HVAC controls
-Painted black calipers with chrome Supra decals
-Custom (secret) wheels, 18x11 and 18x9.5
-PHR power steering reservoir kit
-PHR billet pulley kit
-Billet tensioner bracket and upper shock arm
Here was my garage the other day. Still have TONS of spare parts left over from my last car. Check my sig for links to my for sale threads if you need any parts!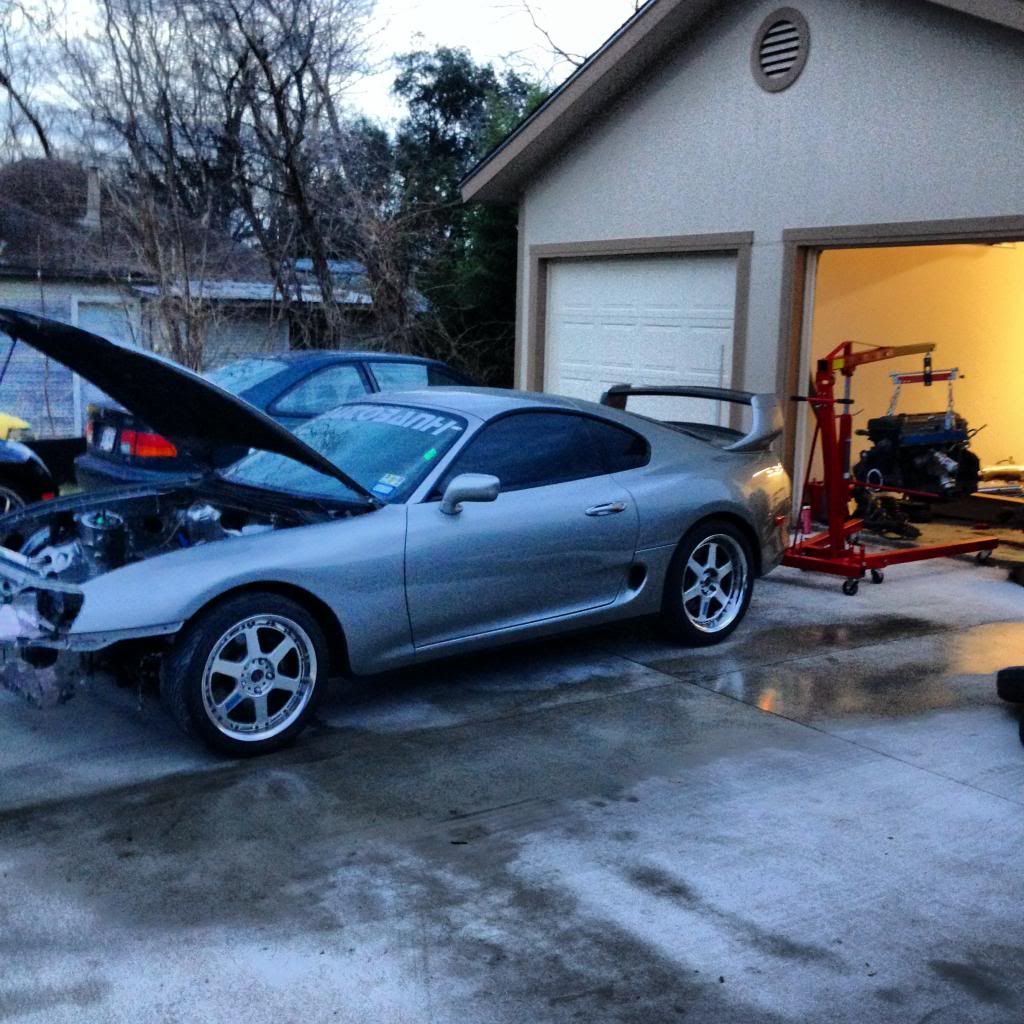 Got home from work today to find some of my first big parts had arrived! I got my seats, which I was literally overwhelmed with excitement for. They were the very last pair of R700As imported into the USA (apparently, according to Sparco). Unfortunately, upon unboxing one was damaged. Thankfully, I called Sparco and they're sending me new pieces to fix it!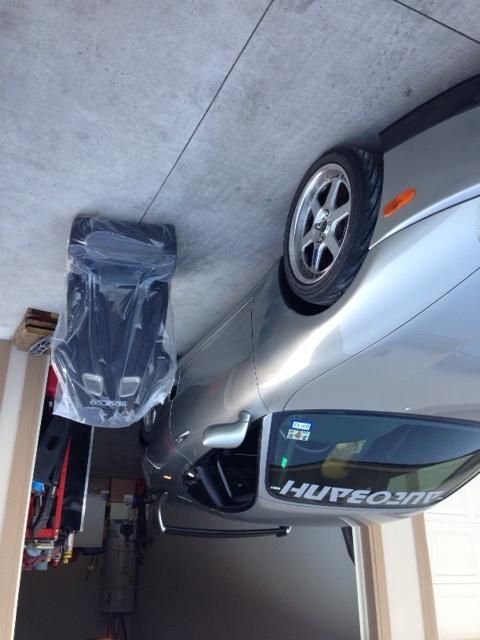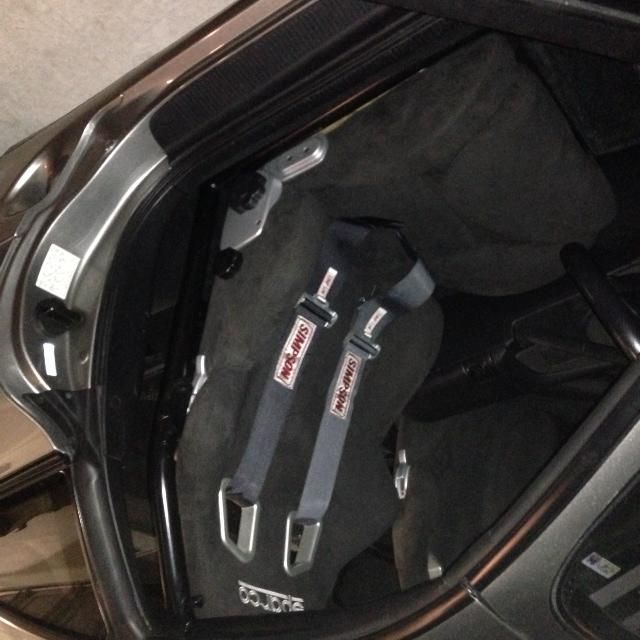 The seats are temporarily just sitting on a couple blocks of wood until my Bride bases come in. MVP had to order them from Japan, along with other parts. Jesse told me to order $15k, or more, in parts overnighted from Japan, so I did.
I will be working on the car every day to get it ready for TX2K, and can't wait to show off the car when it's all done! I have ordered literally nothing but the best, and I have a bit of a theme going with the car; see if you can guess the theme!
Hyptertune with black anodized runners and sleeper direct port
Weldon secondary pump + dial a flow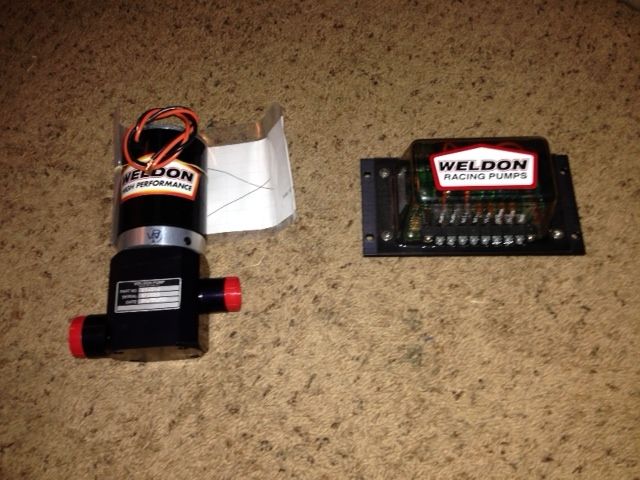 Pulled the flywheel off for cleaning and found my rear main was leaking a bit. Replacing it just in case.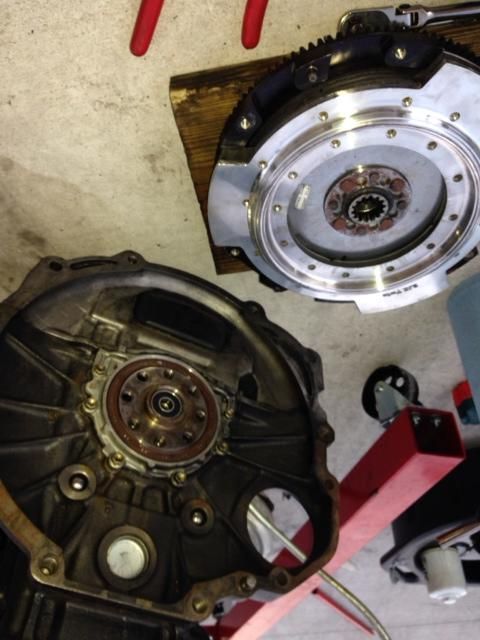 Gauges/HVAC converted to LED by Stu.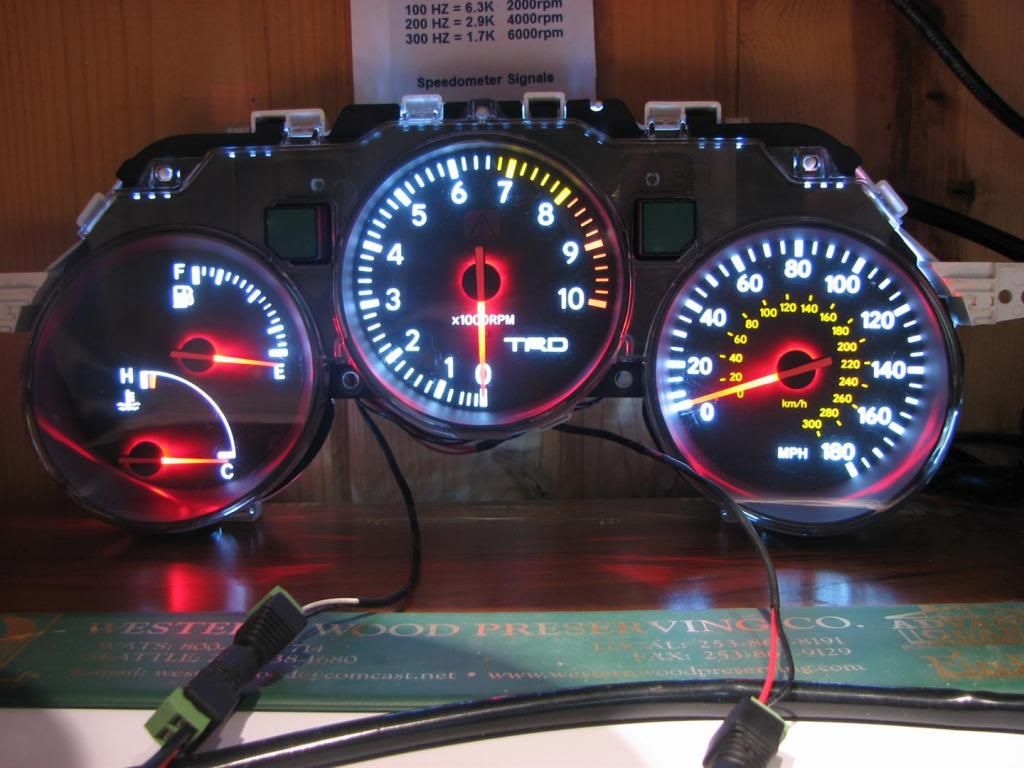 UPDATE 1/25/14:
Motor is in!