Discussion Starter
•
#1
•
Calling all AFC wiring gurus. After searching a bit and coming up short, I did some research and wanted to kick this around.
While installing my Apexi Neo AFC this weekend I found what I think is incorrect instructions for wiring the AFC to the MKIV Supra. The following picture is the diagram for installing this AFC on the Supra.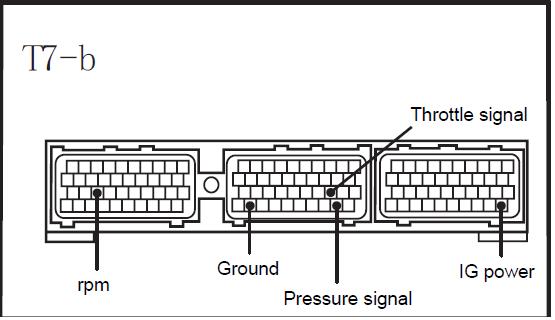 The wire in question is the one for the Pressure Signal in the picture above (location 62 on the wiring harness) (page 236 in the service manual). The location noted here is not for the MAF, but for the turbo pressure sensor (typically the BCC devices are wired into this location).
Referencing the AFC install from MKIV
MKIV Post http://www.mkiv.com/techarticles/afc/index.html
we see the wire located in position 66 is the signal from the MAF that we want to interrupt. I have confirmed this with the online manual on page 239 and 240
http://www.97supraturbo.com/1997%20Service%20Manual/Electrical.pdf
My conclusion and assertion is that the wire at location 66 is really the one we want to interrupt to modify the signal on using the Apexi NEO AFC. We should ignore the instructions from Apexi for wiring the Neo AFC because they are incorrect (telling us to interrupt wire 62).
My question to everyone with experience here is: Am I right or just confused.
Full Apexi Neo Manual:
http://www.apexi-usa.com/content/pdf6458.pdf