Make:NISSAN
Model:SKYLINE
Year:1995...TYPE 2
Mileage:22+KM (NOT ACTUAL)
Engine:RB25
VIN#:ECR3302943111
Condition:GOOD
PRICE:$15,000.00
THIS CAR WILL COME WITH A BILL OF SALE FROM ME TO THE BUYER. IT DOES NOT HAVE A TITLE!!!IT IS NOT REGISTERED.
I CAN OBTAIN A FLORIDA TITLE REGISTERED IN WHOEVERS NAME BUYS THE CAR FOR AN ADDITIONAL $2700.00 I AM SELLING THE CAR WITH NO TITLE!
I HAVE DRIVEN THIS CAR IN TEXAS WITH VALID STATE INSPECTION STICKER, INSURED WITH GEICO,AND 30 DAY TEMP TAGS FOR OVER A YEAR.
I HAVE BEEN PULLED OVER TWICE FOR SPEEDING BY STATE TROOPERS AND NEVER HAD ANY PROBLEMS, THEY ACTUALLY LET ME OFF WITH WARNINGS CUZ THEY LIKED THE CAR.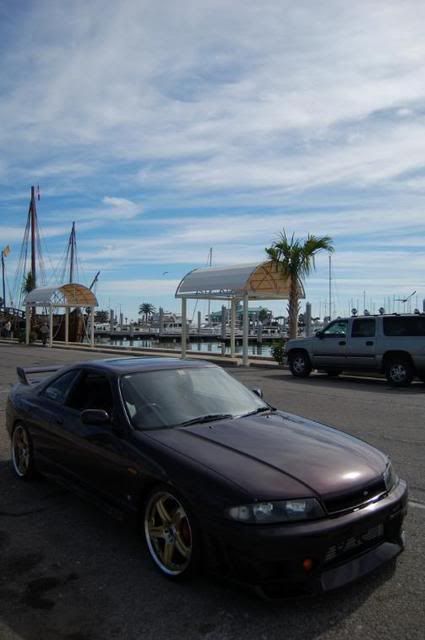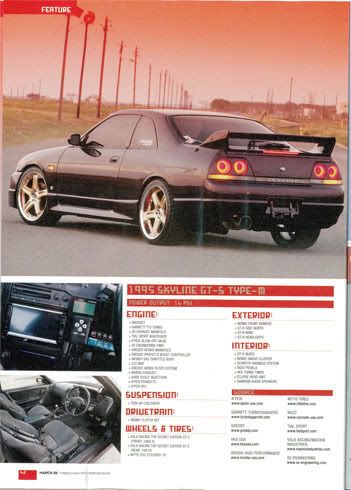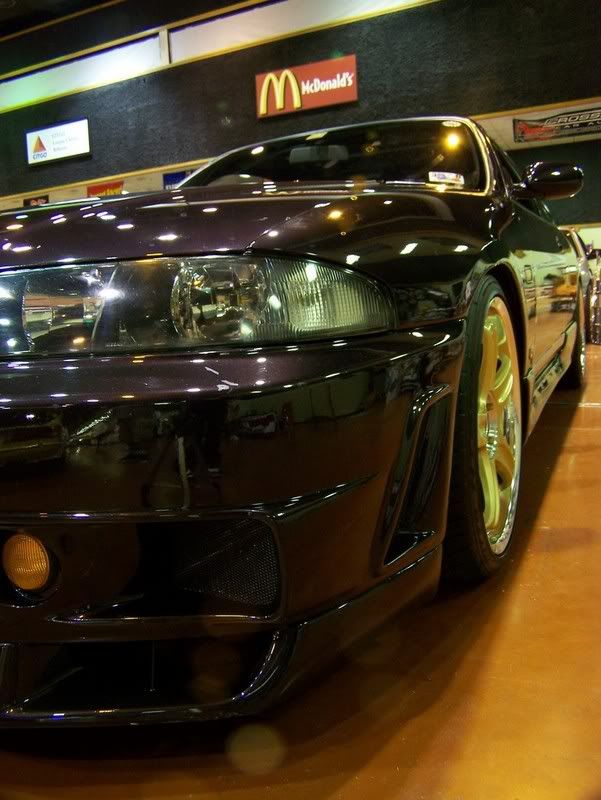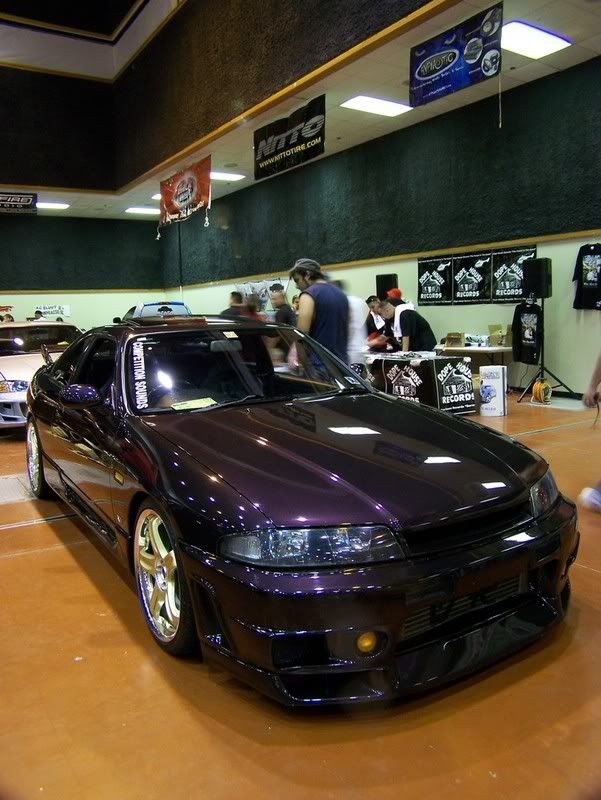 [/IMG]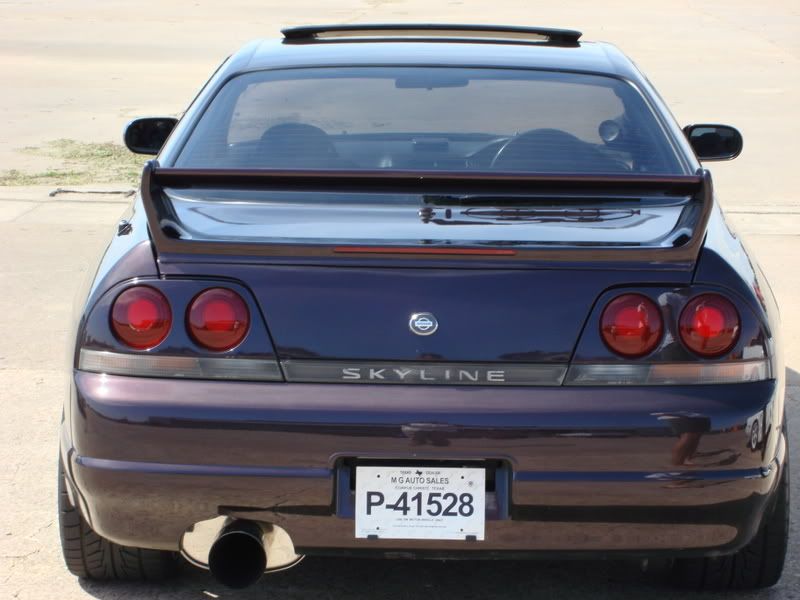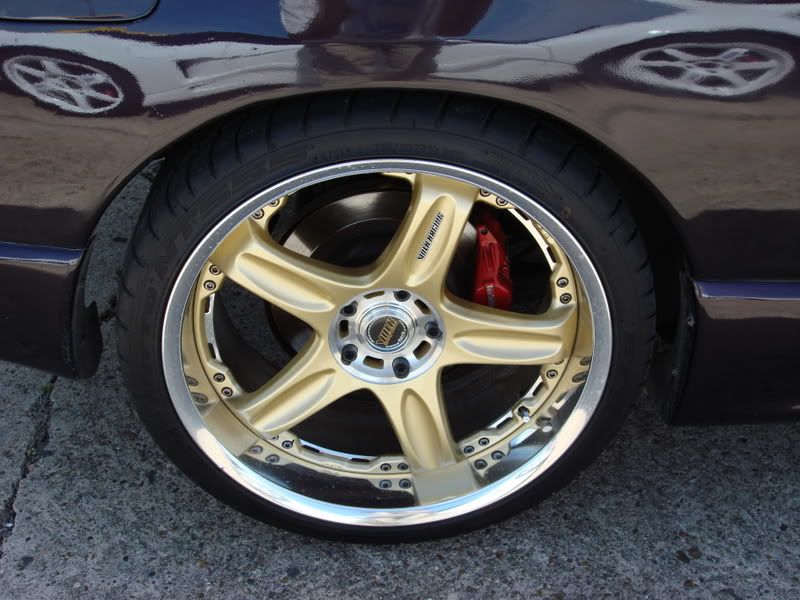 HERE ARE THE MAJORITY OF THE MODS ON THE CAR.
GREDDY INTAKE MAINFOLD.
GREDDY AIR NIX FILTER.
GREDDY PROFEC B BOOST CONTROLLER
XS POWER HEADER
XS POWER TURBO 70MM COMPRESSOR ,1.04 HOT SIDE
XS POWER WASTEGATE
NISMO 555 INJECTORS
TIAL BOV
APEXI POWER FC STAND ALONE COMP. WITH CONTROLLER
90 MM INFINITY THROTTLE BODY
INVIDIA CAT BACK EXHAUST
TEIN SUSPENSION
JDM STYLE WELDED 3 IN. INTERCOOLER PIPING
RAZO WEIGHTED SHIFT KNOB
APEXI AFC
RAZO TURBO TIMER
NISMO GUAGE CLUSTER 240 KM WITH 4 INCH COLOR SCREEN
ECLIPSE DOUBLE DIN AM/FM,CD,DVD,NAVI, TOUCH SCREEN.
DIAMOND AUDIO 6.5 AND TWEETER COMPONENT SET UP FRONT
ALARM WITH AUTO LOCK AND UNLOCK, AUTO START.
SCHROTH 4 PT HARNESSES WITH SCHROTH SHOULDER PADS
GTR SEATS (FRONT) DRIVER HAS THE USUAL TEAR/WEAR
NISMO GTR 400R FRONT BUMPER
NISMO GTR FRONT LIP
NISMO GTR REAR WING
NISMO OIL CAP
SUEDE HEADLINER
OMONI BOOST GUAGE (BAR)
VOLK RACING GT-C 19X9.5 REAR,19X8.5 FRONT
NITTO 555 265/30/19 REAR,235/35/19 FRONT
IM SURE THERE ARE FEW MORE THINGS I CAN'T THINK OF RIGHT NOW.
A/C BOWS ICE COLD, AROUND 40 DEGREES.
BADS....
HEATER DOESN'T WORK(NEEDS A HEATER CORE)
RIGHT REAR TEIN HAS SOME OIL ON IT MAY BE BLOWN
WHEN THE CAR SITS OVERNIGHT (COLD)SOMETIMES THE STARTER CLICKS A FEW TIMES , THEN ALWAYS STARTS.(MIGHT BE THE SYLENOID)
SOMETIMES THE CAR SURGES AT A STOP.
PAINT ISNT THE BEST.. LOOKS GOOD IN PICS AND IN PERSON . BUT IF YOU LOOK CLOSELY IT HAS A FEW SPOTS THAT NEED ATTENTION.
FRONT LIP HAS USUAL LOW CAR SCRATCHES FROM DRAGING ,AS WELL AS I HIT A ROADKILL THE OTHER DAY AND IT CRACKED SOME OF THE PAINT.
HORN DOESNT WORK
SEAT HAS A TEAR IN THE USUAL SPOT FROM GETTING IN AND OUT.
I WILL POST MORE INTERIOR PICS SOON.
HOPE THIS HELPS THE INTERESTED FEW..
PLEASE DONT CALL ME JUST TO CHAT ABOUT THE CAR, IF YOU ARE TRULY INTERESTED AND HAVE THE MEANS OF BUYING THIS,OR A SERIOUS TRADE WORTH EQUAL OR GREATER VALUE,OR EVEN LESSER VALUE +CASH...
YOU CAN'T IMAGINE HOW MANY CALLS,EMAILS,REPLIES,OFFERS ETC... THAT NEVER AMOUNT TO ANYTHING. I NEED TO SELL THIS CAR AND IT IS A GOOD DEAL. SERIOUS INQUIRIES ONLY. THANKS
NEW PRICE!!!!!!
ASKING $15,000.00 POSSIBLE TRADES PLUS CASH.
210-849-7355...MIKE EMAIL ME @
[email protected]
more pics can be seen at
www.myspace.com/iownaskyline