Discussion Starter
•
#1
•
OK I know it ain't Pebble Beach, but its the closest thing to it in these parts. Hoping some CO area guys see this and decide to come - I promise you will not be disappointed!
Scroll down on this next link's page and click on a couple of the short video clips to get a flavor for the event:
http://www.abilityconnectioncolorado.org/colorado-concours/
Or on FB:
https://www.facebook.com/Colorado-Concours-d-Elegance-and-Exotic-Sports-Cars-Show-1818880301586754/
My QS might be about the only Supra entered. Maybe I'll have a shot to win judged category "Best Japanese Exotic and Sports Car"!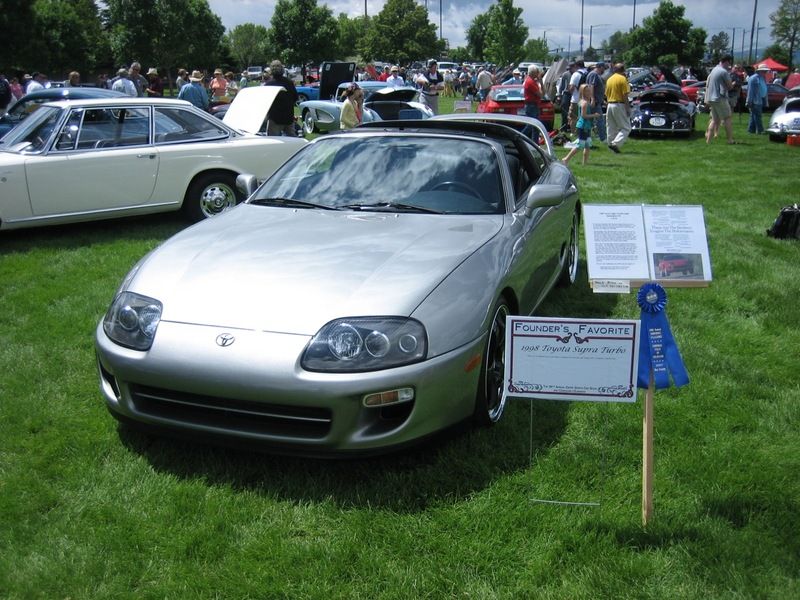 Check out this detail about the caliber of exotics expected:
"….June of 2015 we unveiled the one and only Prototype McLaren 570 S. See Photos below of the car at our event. This car was straight from the Geneva Switzerland car show.
We had a private VIP party Friday Night at Club Auto with many professionals for the Automotive industry. Thank you McLaren of Scottsdale. Thank You Club Auto.
The 570 S is now a production car & we will have examples at the Colorado Concours June 5th 2016.
McLaren also has a new track ready 675 LT. See attached info on this rocker.
cars.mclaren.com/latest#
We are calling all McLaren's for a special roundup of McLaren's in our region. We will secure a special Corral for your cars at the Colorado Concours and a ringside seat for the unveling of the new McLaren Products. Factory reps will be on site as they were last year. Test rides will be available. "
Beez