Discussion Starter
•
#1
•
Today i was driving my car down my street and i spooled up to 21psi and then after about 2 seconds, noticed my boost dropped off to 15 and i let out of it. I then noticed the enormous amount of white smoke in my rear view, and there was a knock. I stopped lifted the hood and saw oil toward the back of the engine. I turned around a drove home, and the knock went away. My car was pouring oil so my dad and i stripped it to the block and it wasn't the HG. My 6 piston was shot. Here's a pic.
Does any one know what could have caused this? Or what's wrong? Here's a few more pics.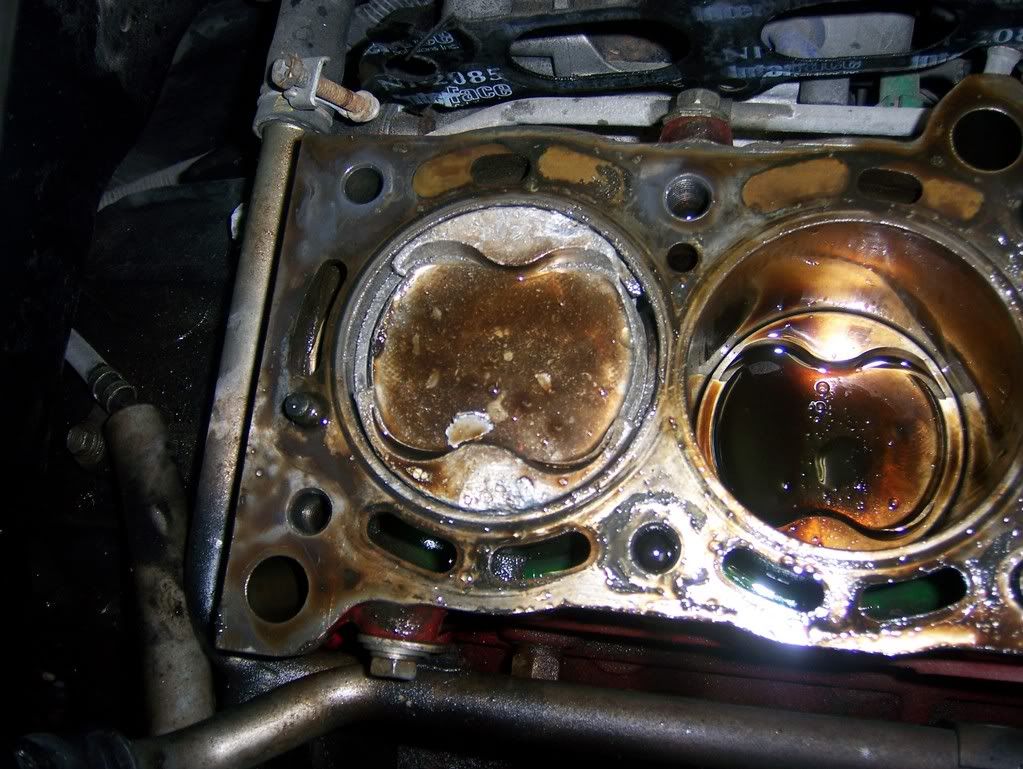 And what about my turbo?