Dynoed the car today and it put down 361/372 and each run after that it went down couple horse, got hot.
Car has the following:
6speed
Intake
Catless Exhuast
GT Hybrid 3 inch FMIC
BCC
S-AFC
17psi with MBC
TRAC off
90k miles
Done with 93 octane @ 80degree and 40% humidity in 4th gear...
This is the first and lat run, the guy played with the AFC but the numbers kept dropping, I assume do to heat and low speed fan...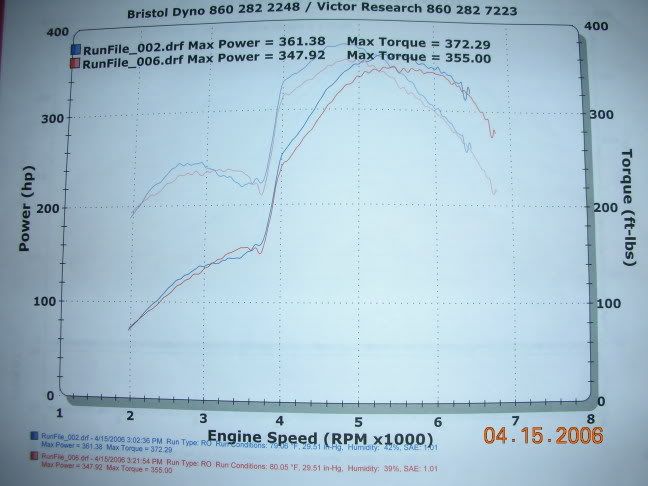 and here is the last run with the final A/F...
One of the pulls..
Video
I was expecting at least 380+
It smokes a bit blue under throttle. Should get a compression check done. I was looking at the boost gauge and it held boost strong at 17pounds till redline.