Mod Approved by: Fastturbo
-What is your First & Last name?
-Peter Kopoulos
-What is your email?:
[email protected]
-What is your phone number?
-781-864-1226
-What is your City? Boston
-What is your State? MA
-What is your Zipcode? 01928
Complete Big Brake Kit ready to go with everything needed to complete the install. Calipers and Rotors are brand new authentic Brembo parts.
SRT8 6 Piston front brembos loaded with pads/hardware
Lexus ISF 360mm front brembo rotors
SRT8 4 piston rear brembos loaded with pads/hardware
Lexus ISF 345mm rear brembo rotors
SS front and rear lines, hub adapters, and bolting hardware included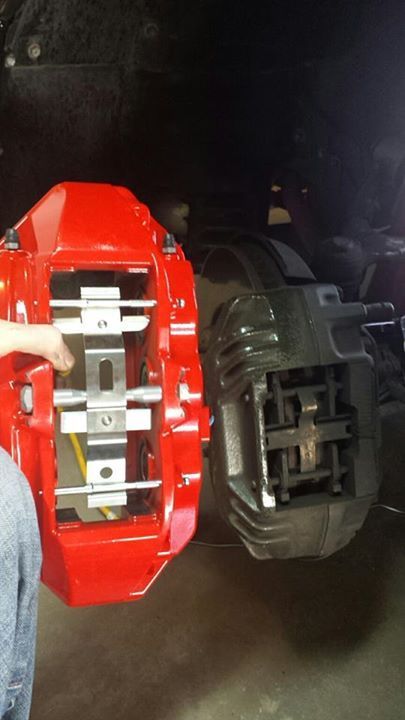 *If you have TT Supra calipers, you can sell them for a good amount as I sold mine for $850
*Factory e-brake continues to work and does not need to be altered in any way.
*These will work on SC300 or SC400.
*Minimum wheel size needed is 18". Some 18" wheels will clear no problem (Volk TE37) where some 18" wheels will require the tops/bottoms of the 6pot calipers to be machined down a tiny bit (~5mm) to fit inside the wheel barrel. 19" wheels do not have this problem.
*In comparison to the stock supra TT brake setup, the front brembos are 6 piston where the front TT supra calipers are 4 piston. The rear brembos are 4 piston where the rear TT supra calipers are only 2 piston. The rotor sizes are also a lot bigger at 360mm front and 345mm rear compared to the TT supra rotor sizes of 326mm and 327mm.
*Your Brake Master Cylinder will NOT need to be upgraded, although it might not be a bad idea to replace your 20yr old unit with a 97/98 supra turbo brake master cylinder since you will be bleeding brakes anyways. The 97/98 BMC is 1 1/16" bore size which is slightly bigger than the 93-96 1" bore for $150 extra
Price is $2,675 shipped in the US, International is available
Feel Free to call, text, email, or PM me