Discussion Starter
•
#1
•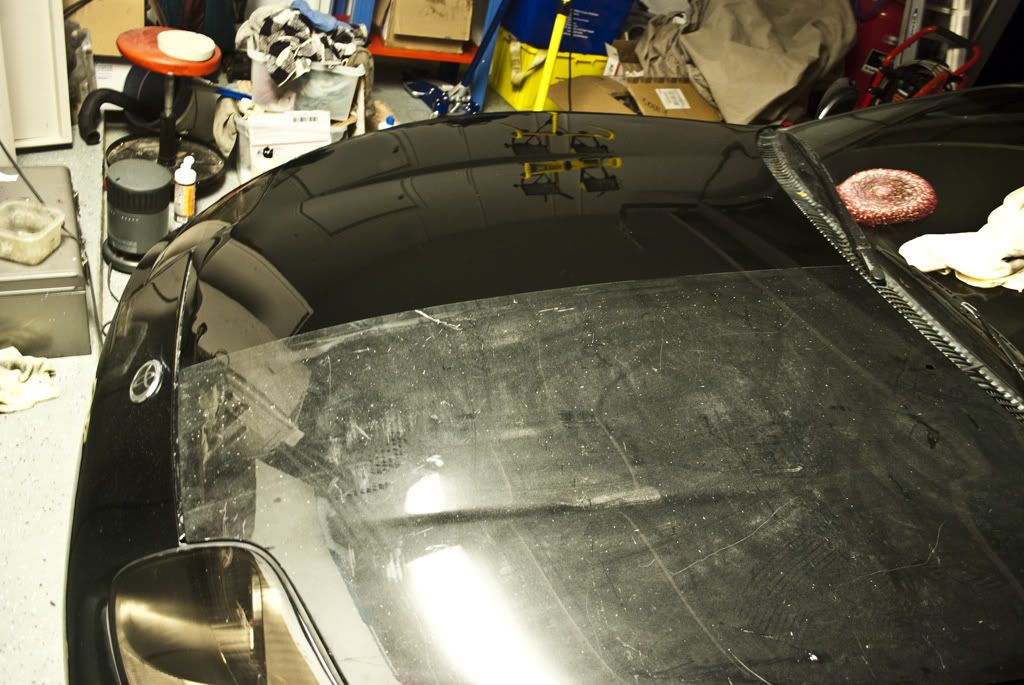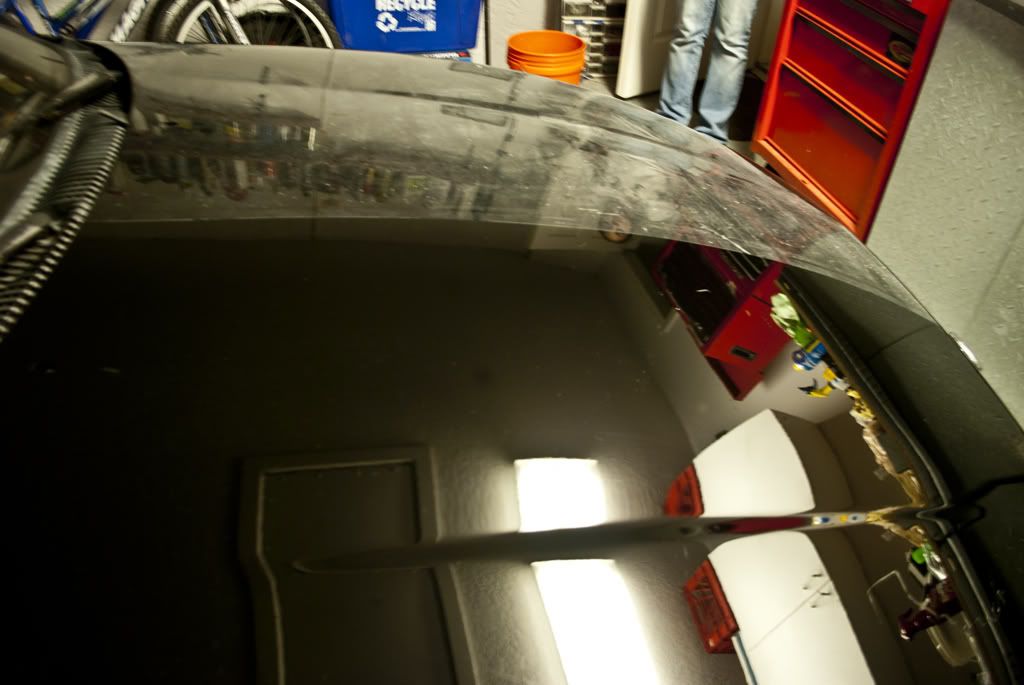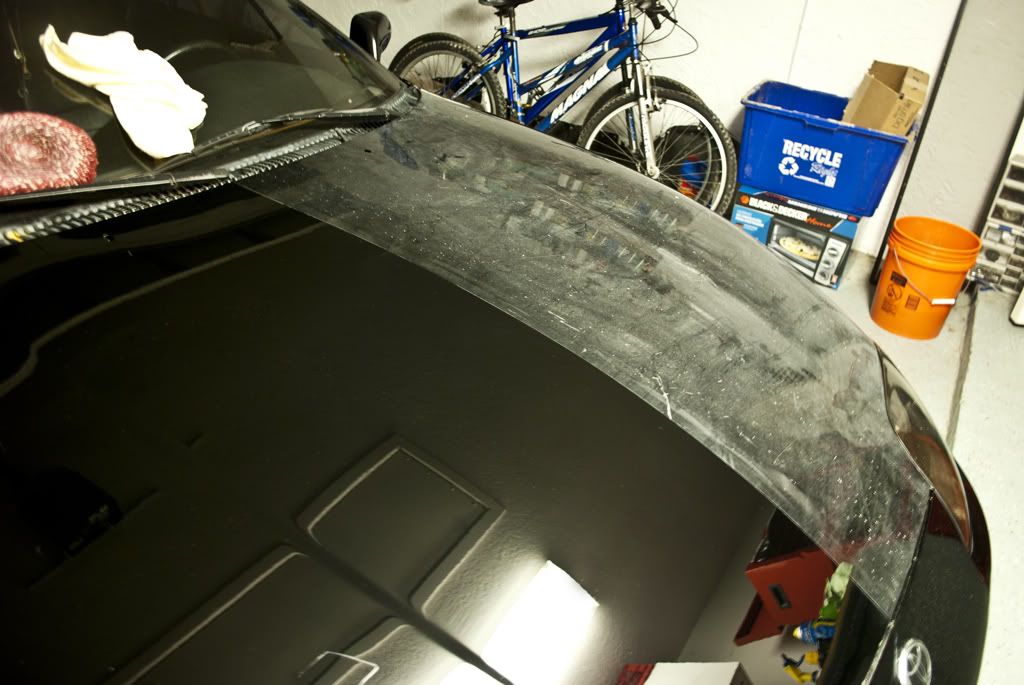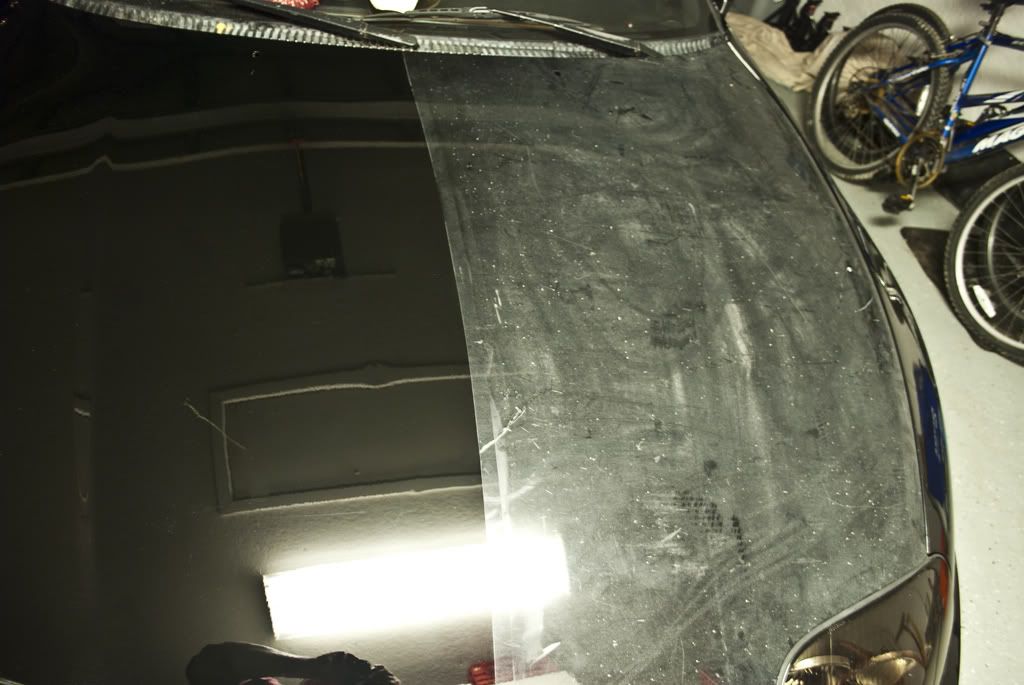 BEFORE anyone asks, we just bought this hood from a bodyshop this way. No way in hell I'd let this car's paint look anything worse than it does in these pictures.
after about 2 hours of wetsanding and polishing, we have these 50/50 shots
Basically, I just claybarred the entire hood and re-washed it (prior to taking these pics of course). Then I taped off 2 sections and hit it with m105 and a yellow diamond cut megs pad for 2 passes and the overspray and defects came right out for the most part, but i had to wet-sand and fill in the deep scratches with touch-up paint and then wet sand again. The hood still has some dents in it that I will have my body guy take care of eventually, since I'm a perfectionist on this car and I want everything perfect. I followed up the m105/megs pad with a black ccs pad with some 85rd menzerna. Gave it a nice deep gloss I was looking for. no sealant yet obviously, as I haven't finished the hood yet, but I'm going with some blackfire wet diamond sealant
thanks for looking. I'll have finished product pictures sometime in the next couple of days. I still have a lot more wet sanding/buffing to do.