Next question. Am I the only one that has noticed an error on the cam card for the exhaust cam or did other GSC S2 users get a different card then me? The total duration at .040 is listed as 240 degrees. It says the exhaust cam opens at 58 BBDC and closes at 2 BTDC.
If you follow these numbers on a degree wheel you end up with 236 degrees total duration not 240. Remember the motor spins clockwise. Follow the degree wheel from point to point and you will count 236 degrees.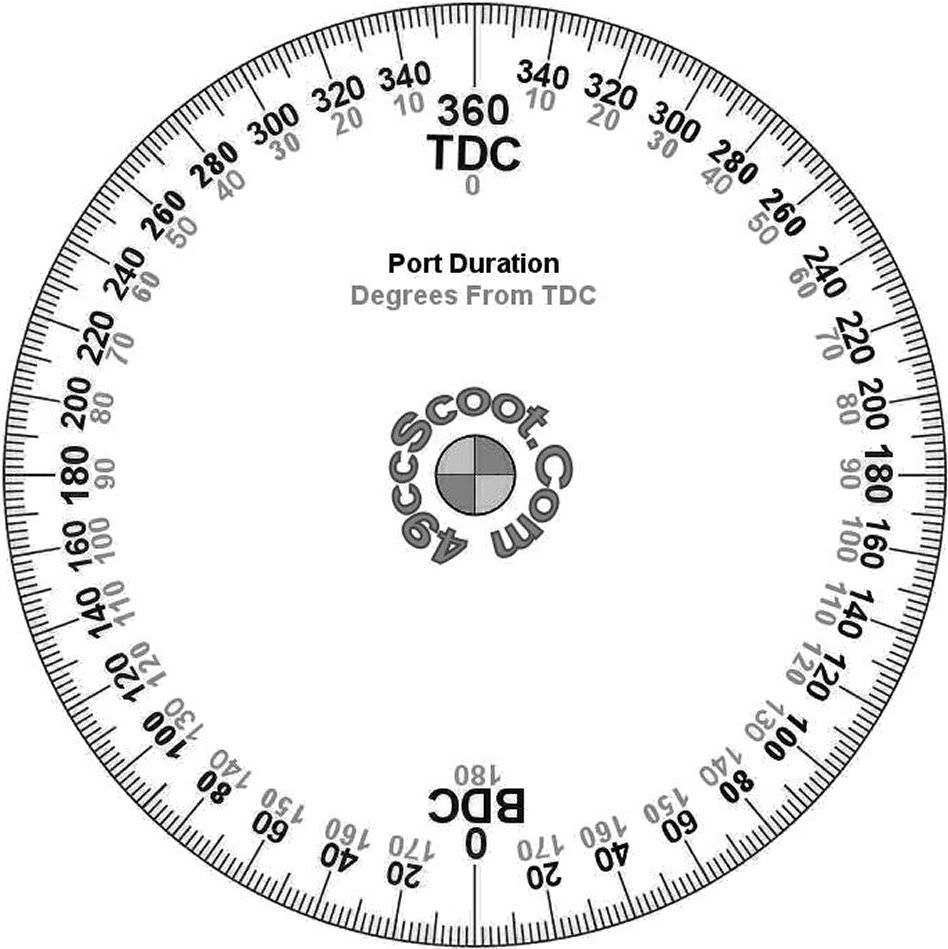 I checked the duration of the cam in the motor and it is 236 degrees not 240 like the card states which is correct if the opening and closing angles on the card are correct. This also makes the overlap 6 degrees not 10 assuming the exhaust opening and closing angles are correct. I just want to make sure the error is in the total duration on the card and not one of the opening and closing angles(or both) as I don't want to have to go in and do this again.
In any case, with my dial indicator matching the angle of the valve stem, my intake cam was dead on but the exhaust was opening at 49 degrees BBDC, effectively giving me an overlap of 15 degrees, not the 6 this cam is supposed to have. Ultimately I think I have nailed my wideband reading issue but I will know for sure next time I get on the dyno. I currently have the cams dialed in as per the card specs now. Hoping at least the opening and closing angles are correct. I called GSC today and got the Pat answer of "its normal and you're probably seeing timing belt and lash variances." This didn't even make sense since the numbers on the cam card not adding up have nothing to do with my engine variances. Whatever, again, I just want confirmation the valve opening and closing angles on the card are correct and the error was the spec'd total duration.