Discussion Starter
•
#1
•
What is your First & Last name?
Ryan King
What is your email?
[email protected]
What is your phone number? -Optional:
502-500-6288
What is your City? :
Louisville
What is your State? :
Ky
What is your Zipcode? :
40245
-----------------------------------------------------
Ad Description:
------------------------------------------------------
I have a very nicely built Th400 setup for sale. This is everything needed to go from a 6 speed to a 400 setup. Included is an adapter plate kit that bolts to the 2jz, and the gm bell housing. A fully built 400 setup to take a lot of power. It has a transbrake built in as well. A B&M quicksilver shifter that fits very nicely in the 6 speed console. A 3500 stall that is great for street driving. Also included is a 1 piece custom drive shaft. All this was built by HPE in Houston. These people are behind the 7 second camaro that was at the Texas event last year. I'm asking 4500 obo shipped for this complete swap! There is less than 500 miles on it!
Next is a CCW drag pack. These are in great shape. The front tires are in excellent condition. The rear slicks need to be replaces. It is not from mileage, but they are flat spotted from the car they were on sitting a long time.This is spacers, and lugnuts included. 2000 shipped obo!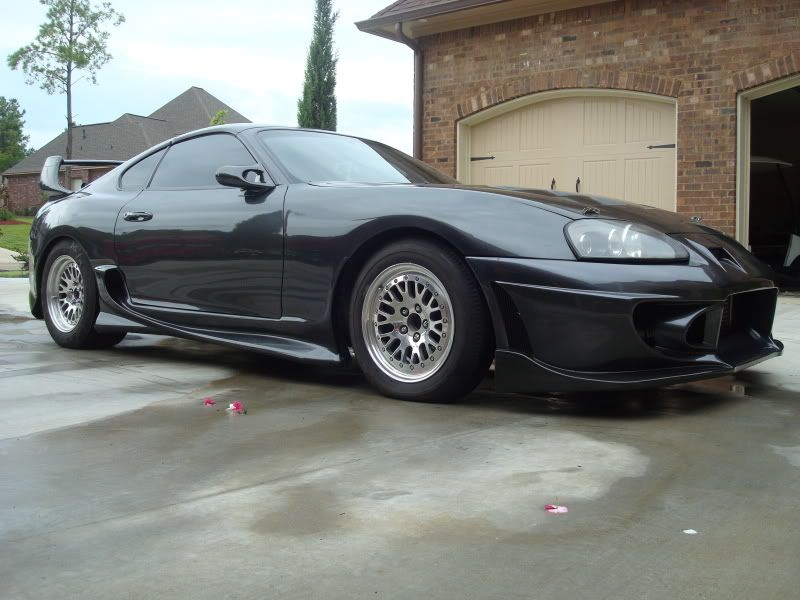 Full carbon fiber Cwest front bumper. The only one I know of in the states. This bumper was almost $1000. Make an offer. Really not sure on shipping this thing.