It seems that every day on SF, several posters start various threads asking for advice about the value of the MKIV Supra (usually the turbo model, but not always) and whether the asking prices of certain cars are reasonable or outlandish. If they are not told to SEARCH (!), the advice provided by veteran members usually involves a discussion of mileage, whether the car is stock, BPU or a heavily modded APU car, the quality of the mods if present, service records and related topics. All of these are important factors to take under consideration, but many would-be buyers appear to give as much weight to mileage as any other criteria. This is to be expected, with the youngest of these cars now 13-years old and the premier 93.5 versions now nearing 19-years of age. I have a somewhat different approach, though, which is capsulized by the thread of this title.
I looked at many, many Supras when searching for my second MKIV turbo 6MT. I even developed a questionnaire for stock/BPU cars, as they were the limited scope of my search for a second car. After conducting a fairly comprehensive search, I came to the conclusion that Condition Trumps Mileage; that is to say, if you find a car that has been well maintained all of its life, has service and mod records and an identifiable chain of prior ownership, you should not hesitate to consider this car if it is available regardless of mileage. Because I and my Supra buddies drive our cars, it has made us realize the importance of a well maintained, regularly driven MKIV Supra. This is particularly the case with modded, APU cars. You, as the potential buyer, need to know that the car has been regularly driven and serviced. If the car has been tuned well , drives well and is regularly driven, this is a car you should seriously consider. There's more to it than this, of course, but my absolute #1 example of the basic premise of this thread is a car owned by my very good friend Chip Schwartz (Lagtime on SF). A couple of weeks ago, I had a Supra gathering at my home and I took the opportunity to have the event photographer take many pics of Chip's car (because he has NEVER done so) and because I wanted to use the pics for this thread. This is a car that has over 100,000 miles on the odo, but one could never tell by the way it looks, drives and performs in balls-to-the-walls situations. Without further ado, here we go: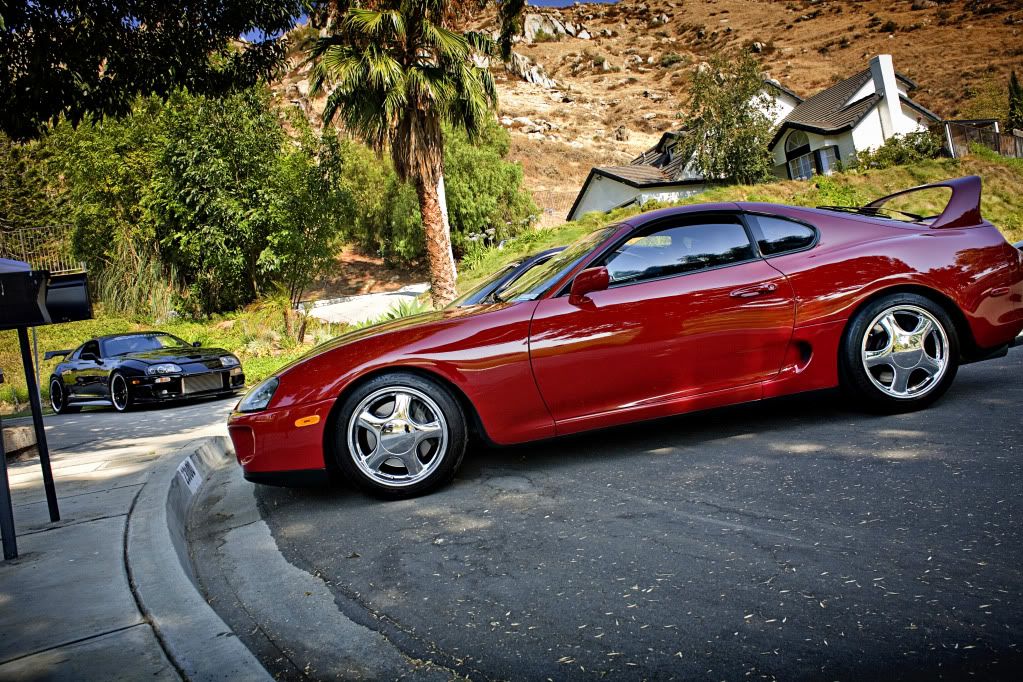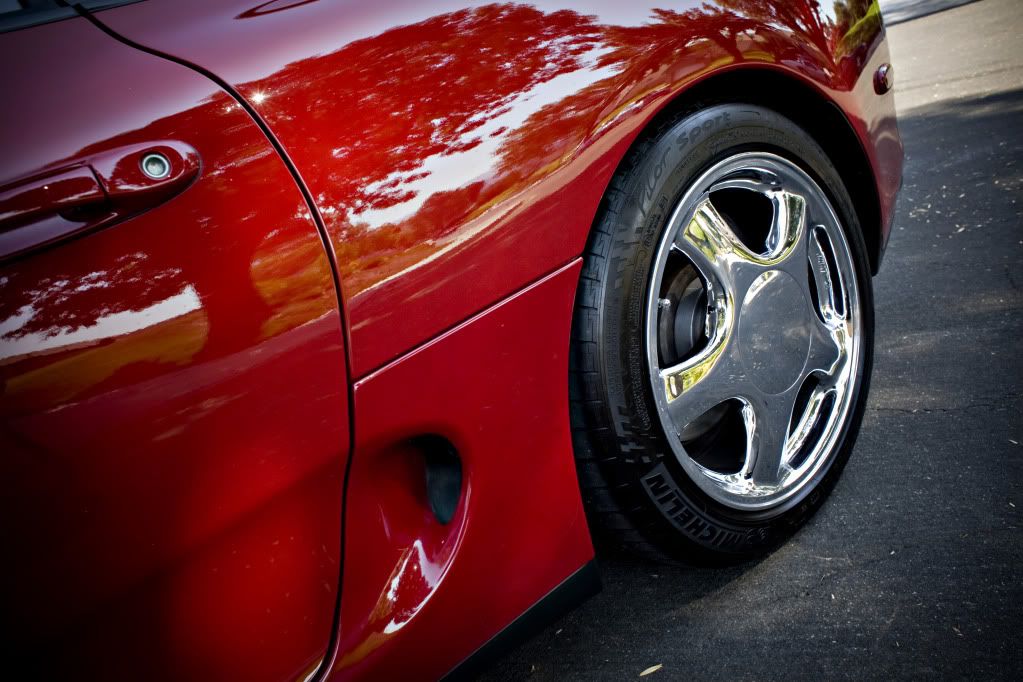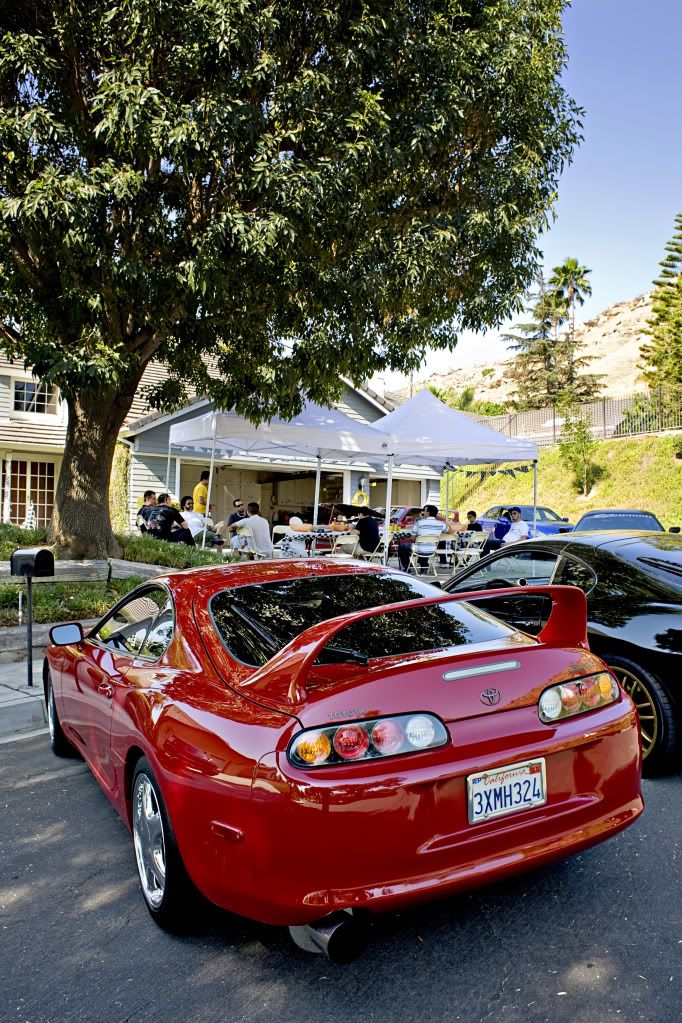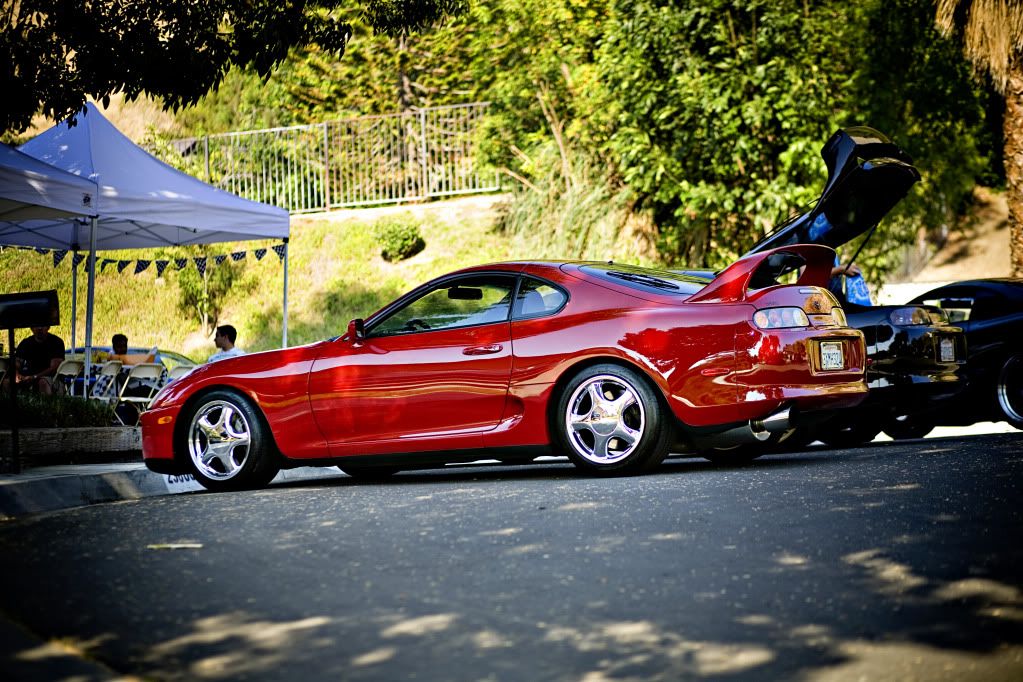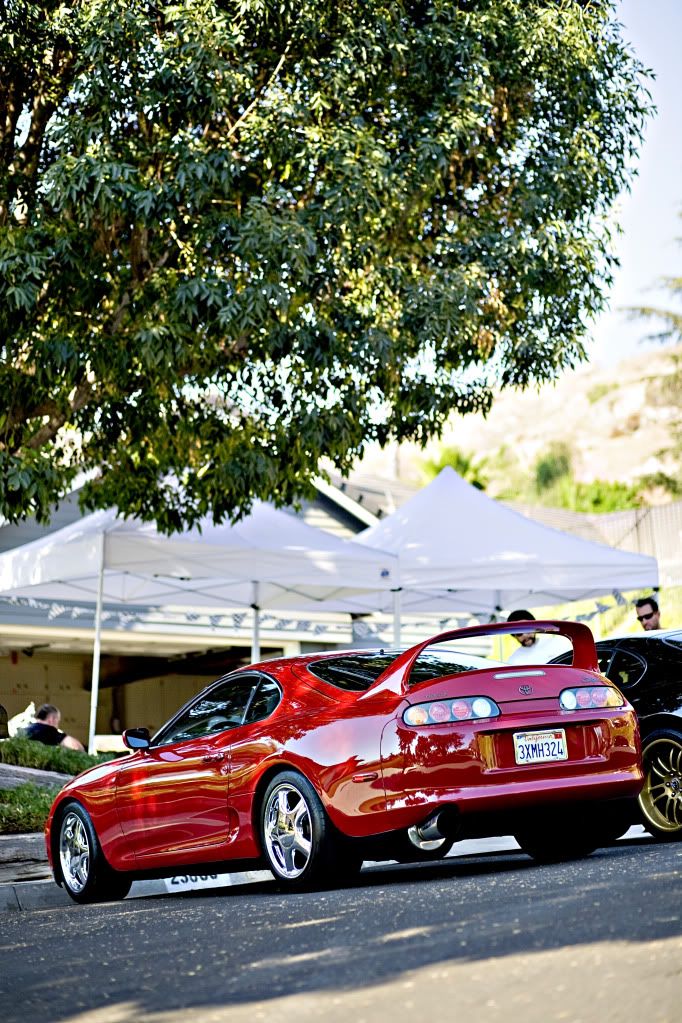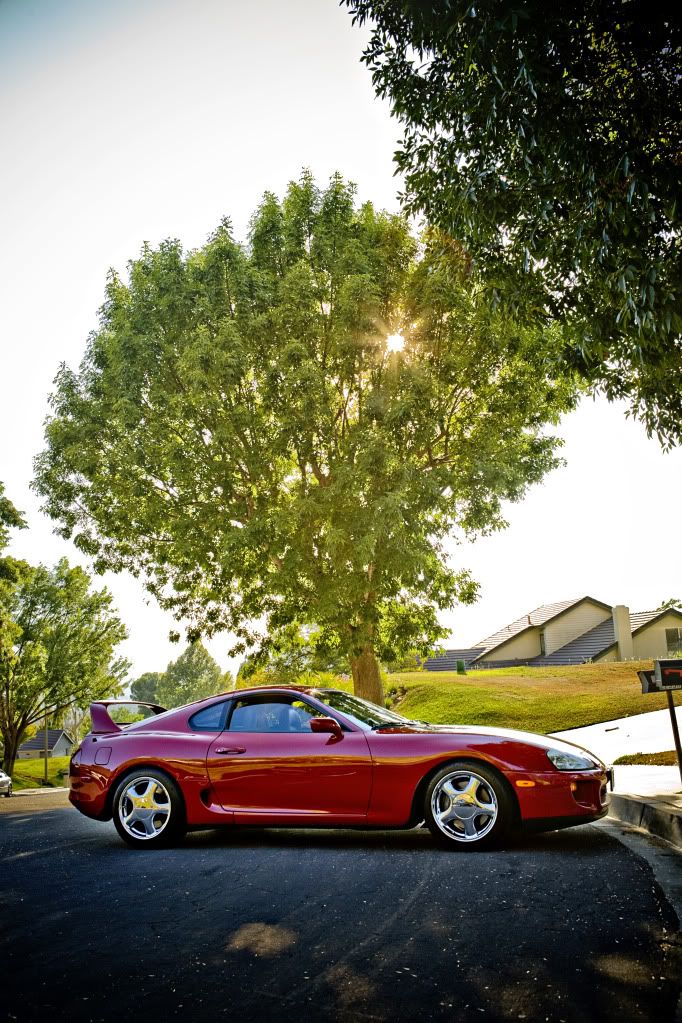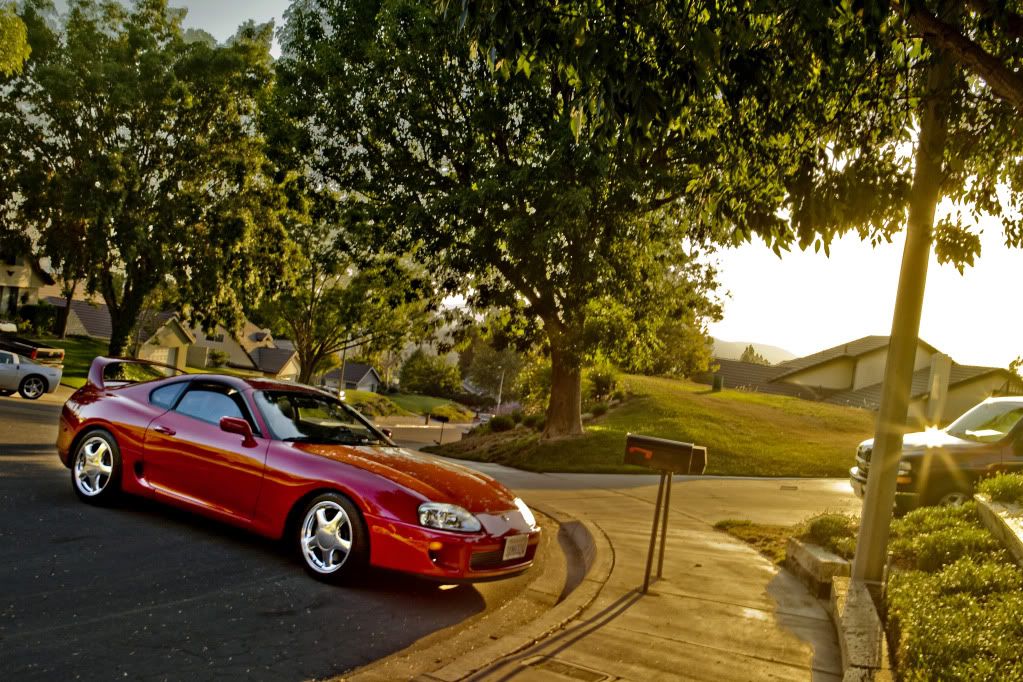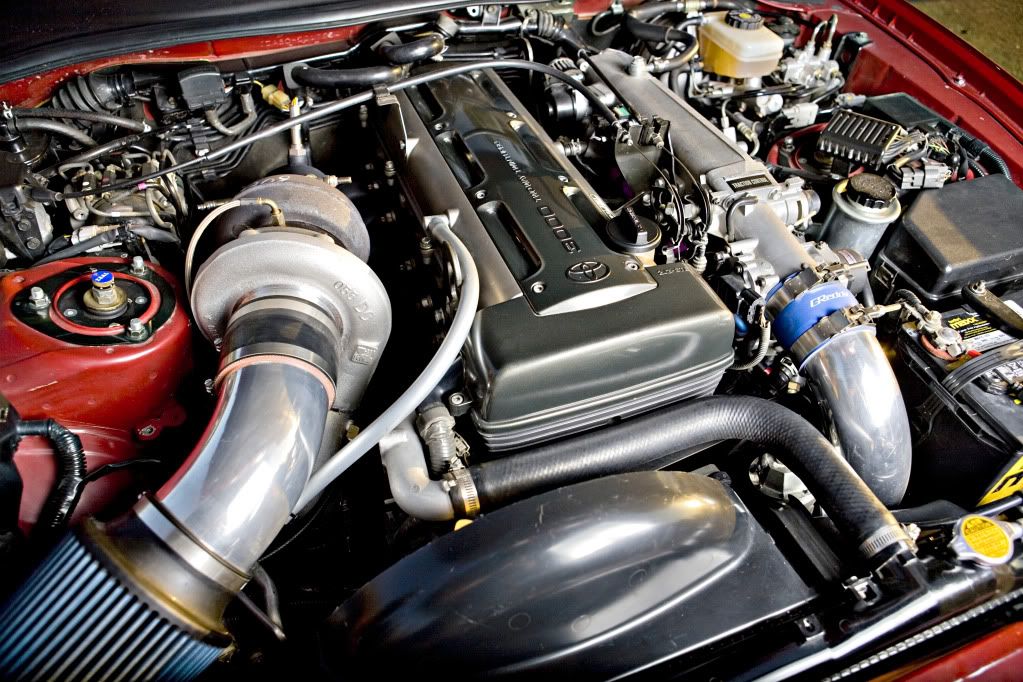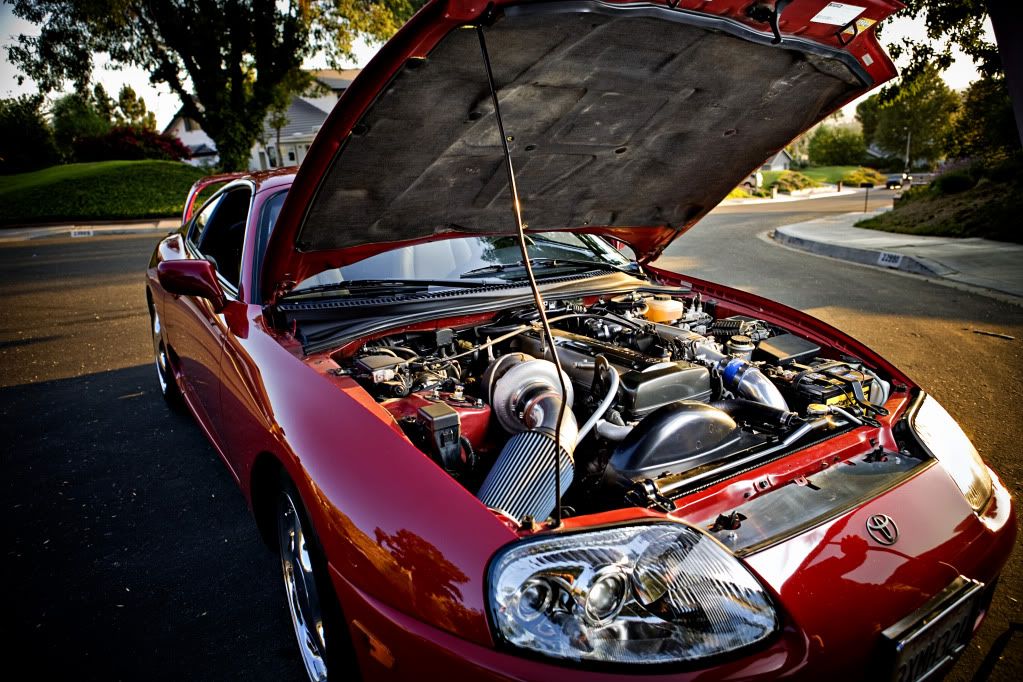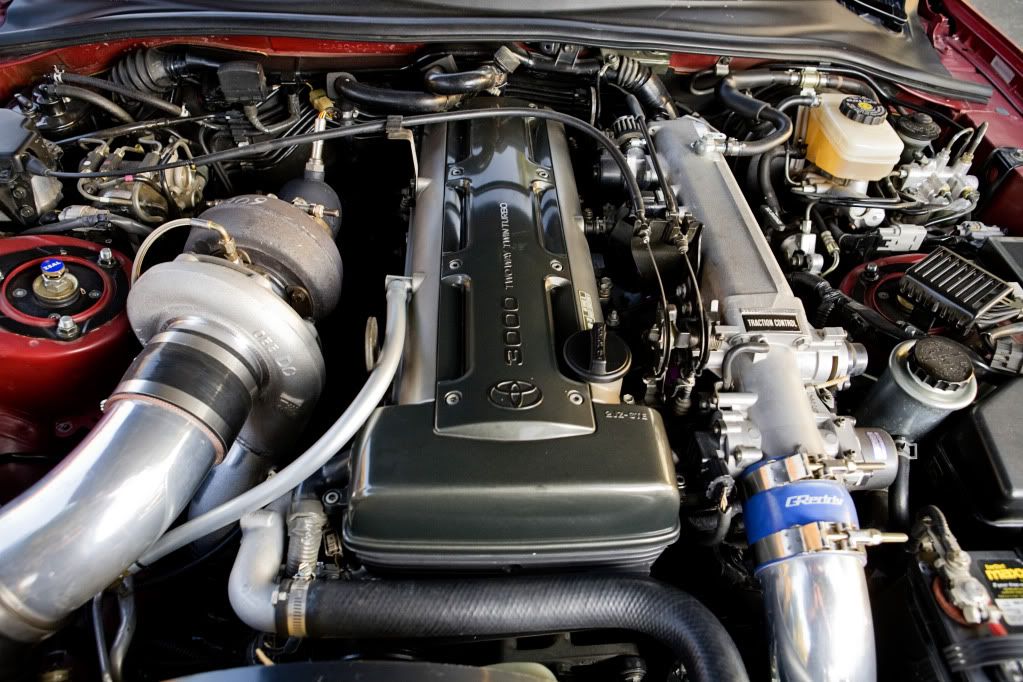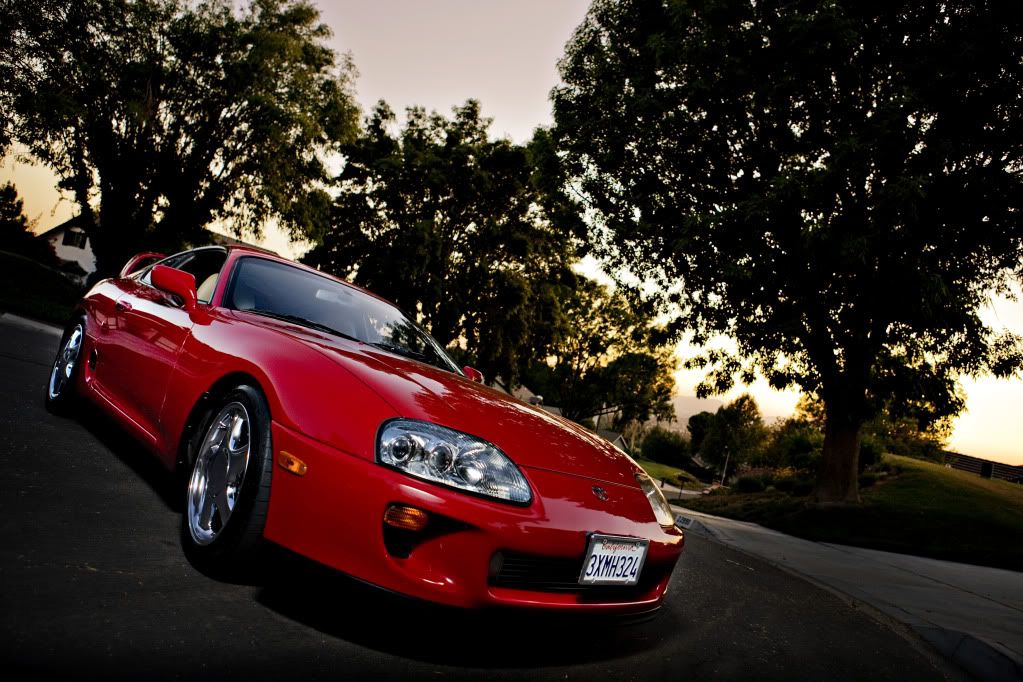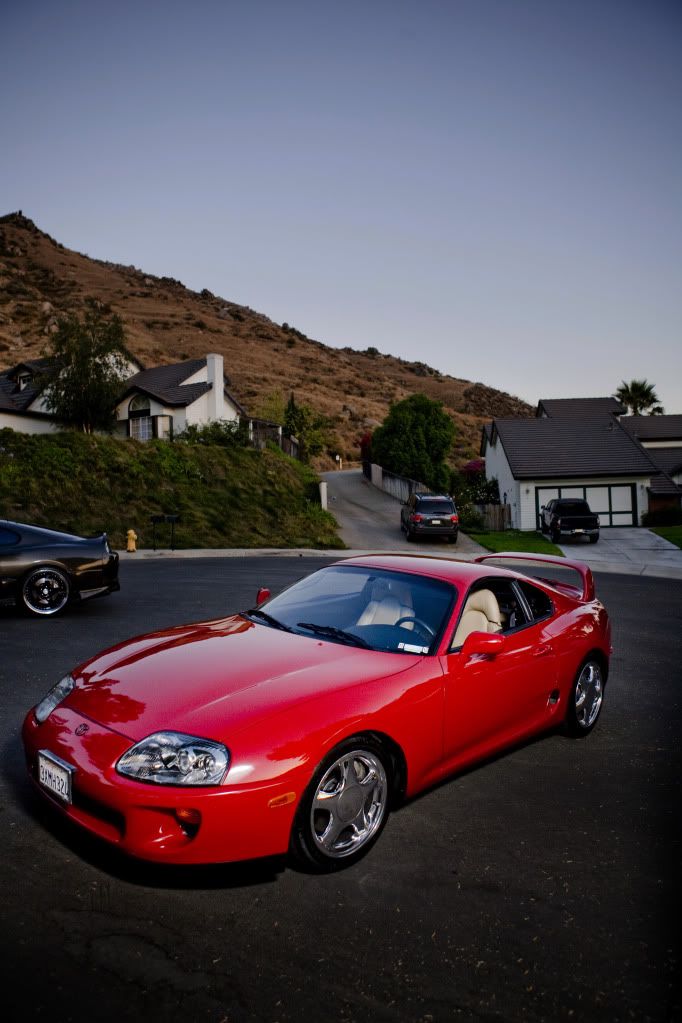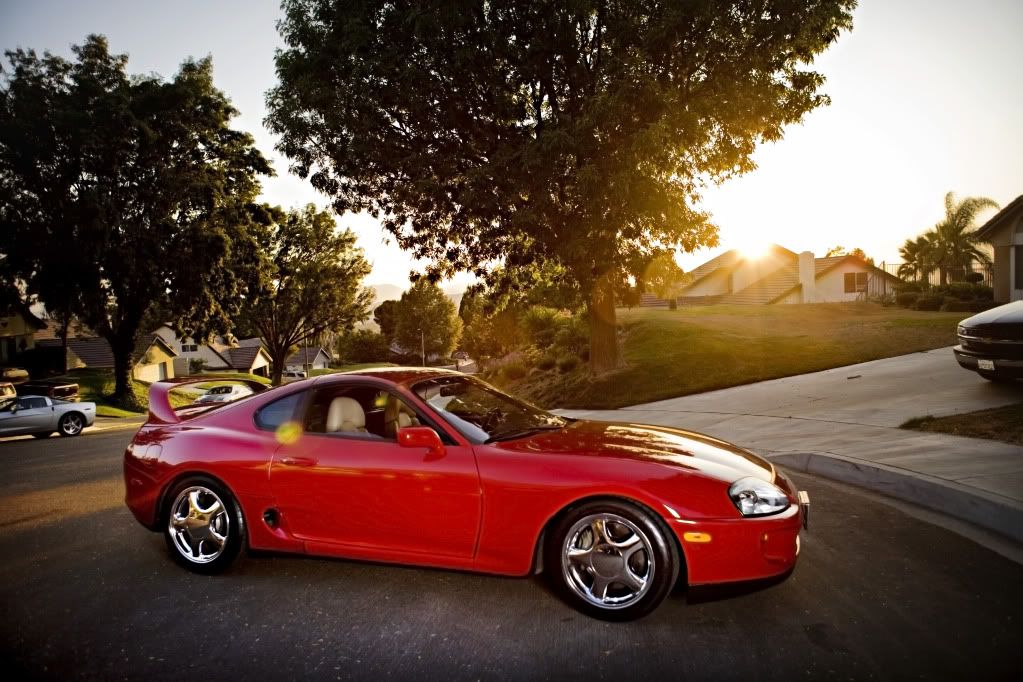 As to the specs on this car, I will let Chip chime in and give you guys and gals the particulars regarding the EMS, APU upgrades, suspension, wheels and the like. This is a truly beautiful stock bodied MKIV Supra turbo. Chip wanted the ultimate MKIV sleeper given his residence in California, but he also wanted all of the guilty performance pleasures that guys with more ostentatious set-ups routinely enjoy. I think you will agree with me that he has wildly succeeded. As you might expect, if the car ever goes up for sale, you guys will have to line up behind me!
Ken.