Discussion Starter
·
#1
·
My car is a 94 TT 6spd with 78k miles. I pulled the engine last year but just started tearing everything apart. I used a crank pulley tool similar to the one below :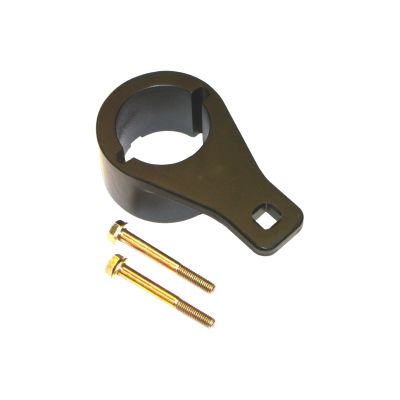 Turns out the key hole on the crank has deformed. The key and crank pulley itself look fine. The key hole is deformed on the right side (POV if your standing at the front of the car looking at the engine bay) but not on the left side.
I had new serpentine / timing belt, water pump done at 60k from Stevinson Toyota in Aurora, CO.
My suspicion is that they used an impact gun to install the crank bolt / pulley. I think what happened is that the impact gun overtorqued the bolt which increased the tension in the bolt shaft high enough so that the washer on the crank bolt clamped and turned the pulley which deformed the key hole.
What else do you guys think could have caused this type of deformation?
Is this pretty common ? Thank you in advance for any advice/comments.