Discussion Starter
•
#1
•
I had several people interested in my restoration of the old cracked dash in my 88 Sup..............so here's a step by step with pix.
- Before removal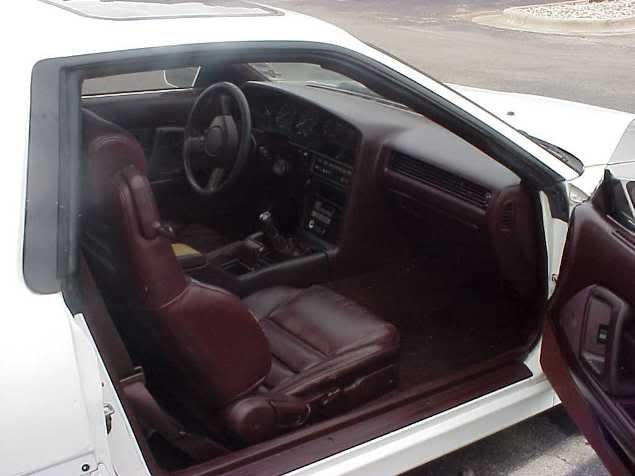 -First thing remove the dash. There's no easy way to do this and the best way to learn is doing it. There are many wire clips taped to the back of the dash that must be removed. Its hell no matter how you do it and going into detail would be pointless. Learn by doing............I removed the whole interior for a color change........this is not necessary of course.
- Set the dash somewhere its easy to work on and clean up the cracks with a razor. You dont want any little pieces of the vinyl to stick up in order to get a nice level repair when done. Make sure you have a little helper.......lol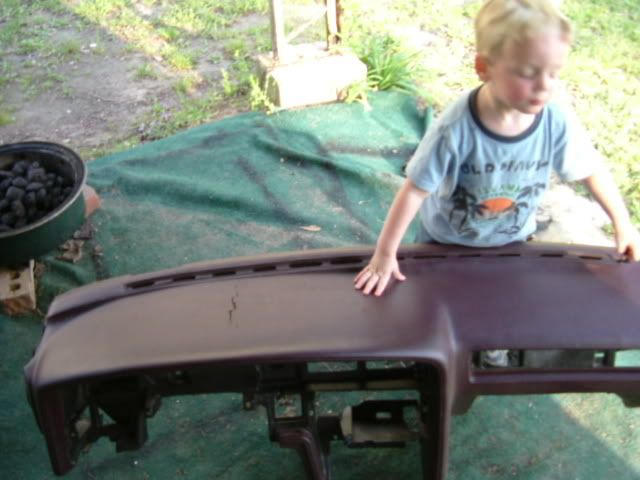 -Now you will need a vinyl/leather repair kit. Im sure there are many kits available. I bought one at walmart for like 6 dollars. It includes filler/adhesive, several vinyl colors for matching, pattern swatches and a heat transfer tool.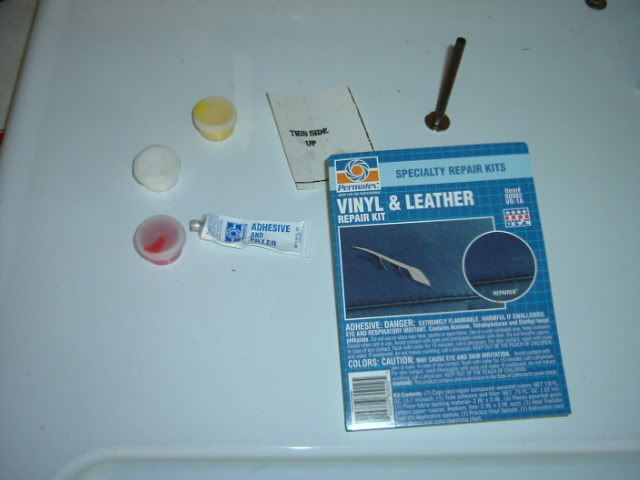 -Using the filler/adhesive fill in all the cracks on the dash. I didn't worry about being neat on this step because I planned on I sanding the whole dash afterwards.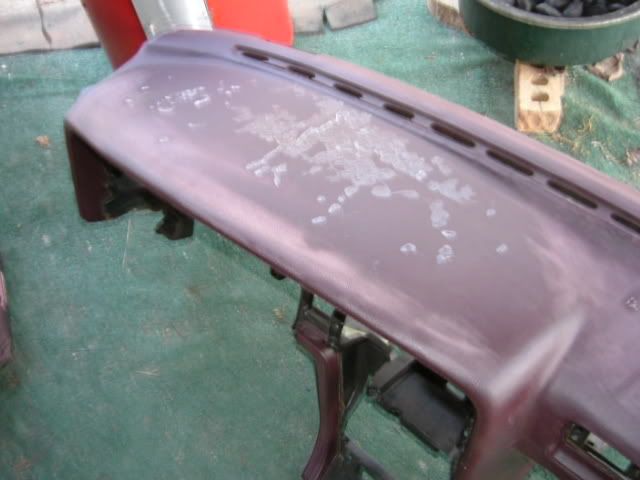 - Wait atleast 4 hours then sand the whole dash down with some 220 or higher grit sandpaper. I used an orbital sander for this step. This will also help the paint/dye to stick later on.
- Now your ready to apply the vinyl. Pick a pattern swatch that looks like your vinyl and then apply the vinyl of your choice. You may attempt to mix and match to your dashs color. You are on your own for that. I planned on painting the whole dash so I just used red. carefully fill the remainder of the crack with vinyl about 2 inches at a time. Stick the swatch on the area you applied the vinyl and using the heat transfer tool(heated up with a lighter) push down on the swatch over the repair area holding it in one spot for 30-45 seconds. You will have to repeat this step many times. Once a whole swatch area is finished wait 5 minutes for the vinyl to cool before removing the swatch. Once you have done this step you will understand the whole procedure. Take care not to apply to much vinyl.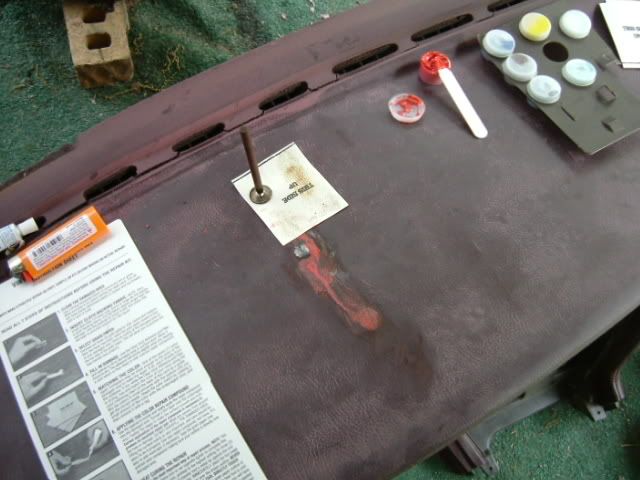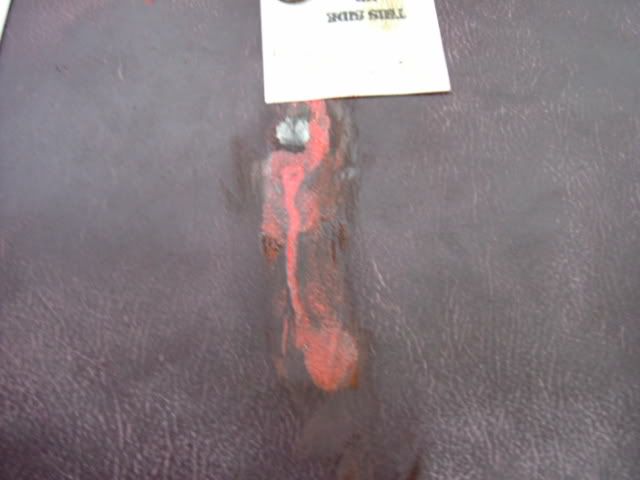 - Once the repairs are done clean the whole dash up. Then go over it with some denatured alcohol to remove any oil or residue that way keep the paint/dye from sticking. Go over the dash with a tack cloth to remove any dust or small particles that may stick in your paint.
- Spray the dash, I used duplicolor leather/vinyl dye first and even though it looked great on other items in the car it did not take to the dash very well. Even after 3 coats it was still very splotchy.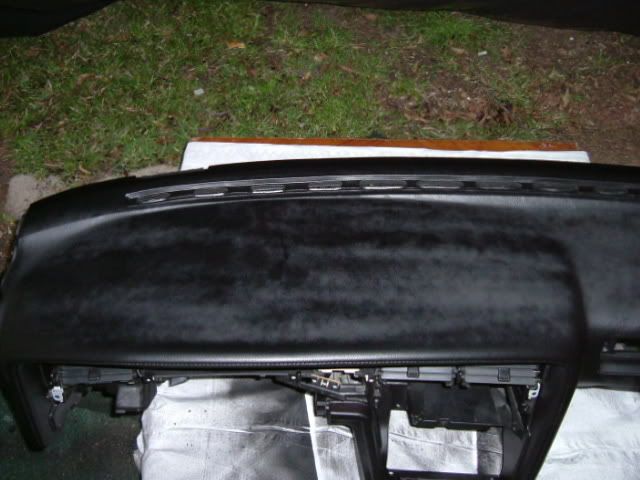 - Then I went to the auto/paint store and had them mix up some dupont vinyl coating. At 42 dollars a quart I figured it must be good. I was right.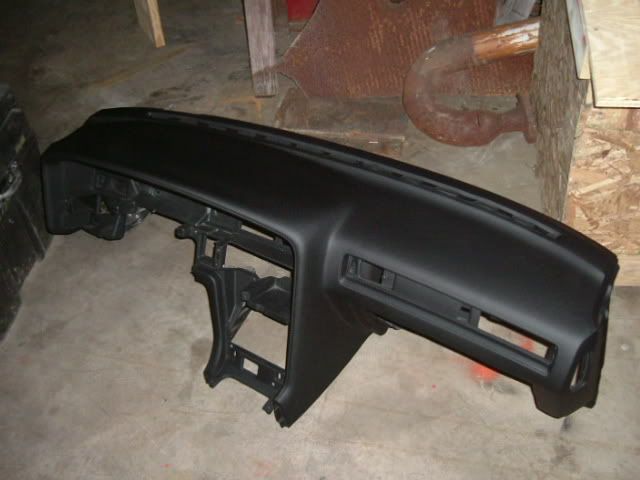 - You can still see a little bit of the repair when viewed closely. After installed however, no one but me would ever know. If I had to do it again Im sure I could make it look better. Learn by doing just like I said.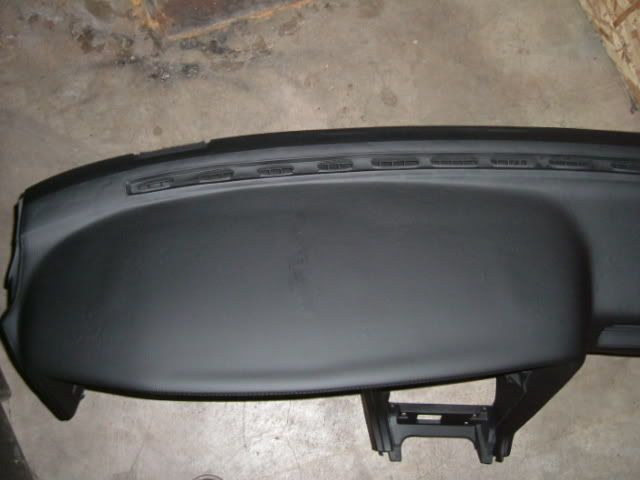 -Installation back in the car was actually easier then taking it out. Just make sure you put all the a/c ducting back in before you screw everything down............doh! I highly recommend Speedhut gauge faces while your doing all this.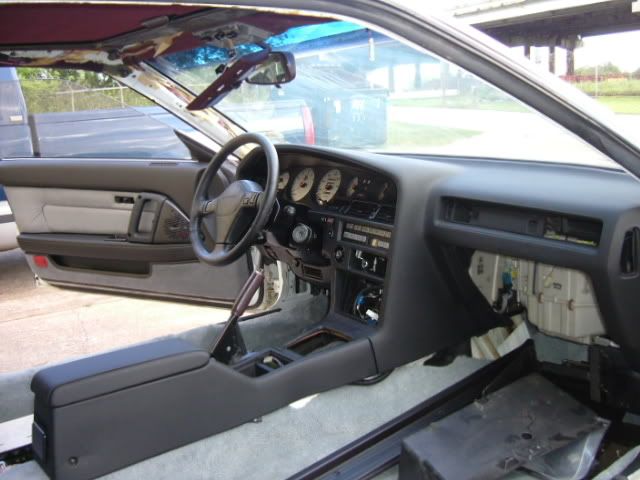 - I turned a dash I thought was junk into a masterpiece for about 50 dollars.......you cant beat that.