Discussion Starter
•
#1
•
I wanted to throw up a quick tutorial on how I molded a pair of gauge pods to my OEM A-pillar.
First I started with a normal bolt on dual gauge pod.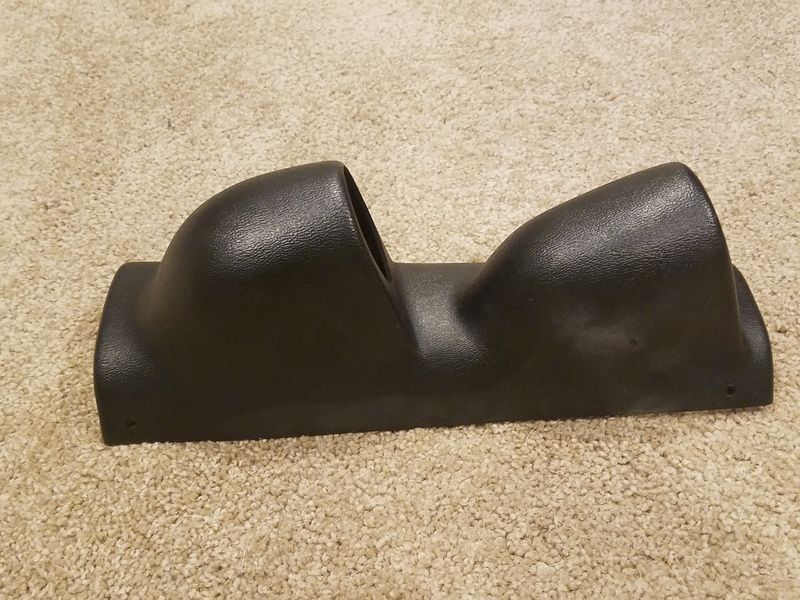 Then I cut the pods out and mocked them up to the A-pillar, trimming as needed until I got a somewhat close fit.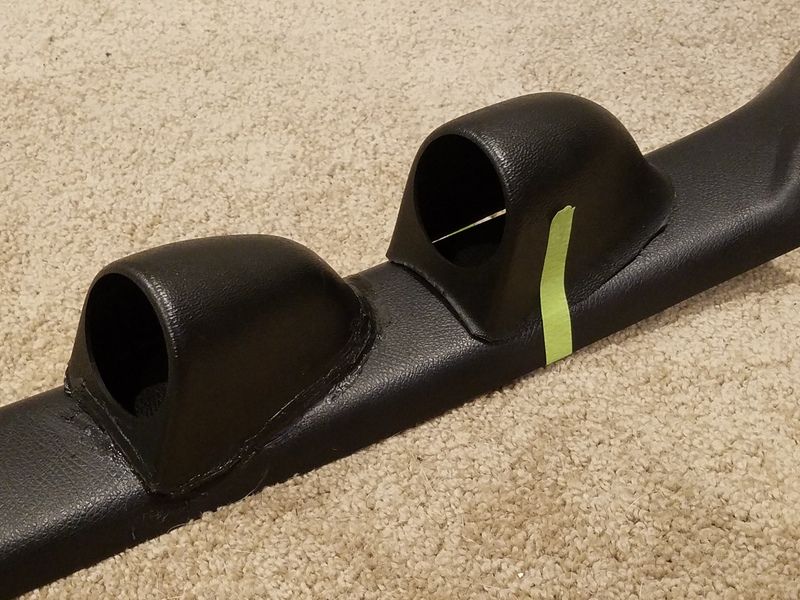 After that I traced around the pods and sanded the area around where they mount up. In hindsight, this probably would have been the best time to sand down the rest of the pillar.
I also drilled holes around the perimeter to allow the plastic weld to seep through and basically rivet the pods in place.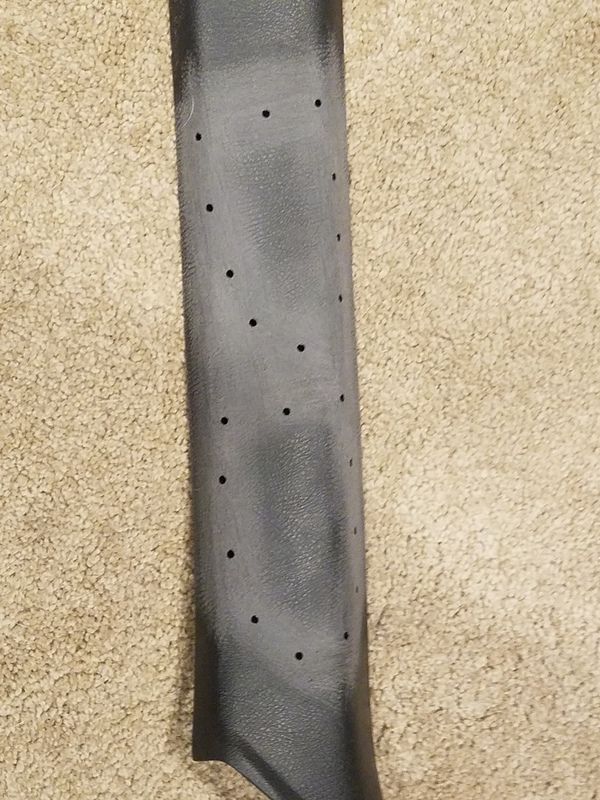 The next step was to apply the 2 part plastic weld(I used JB PlasticWeld) and give it a good few hours to dry before sanding. I put plastic weld on the pod itself, as well as the A-pillar, and then put the two together.
After sanding
I followed that up with Fast Flo Glaze from Sherwin Williams.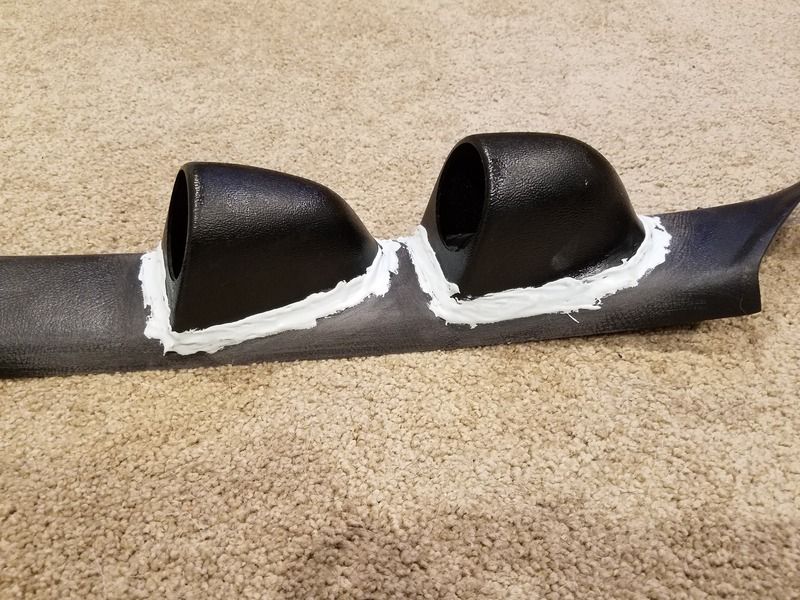 Luckily this stuff cures quick and can be sanded after 20 min of drying. It took 2 coats and a couple of touch ups to get everything smooth and seamless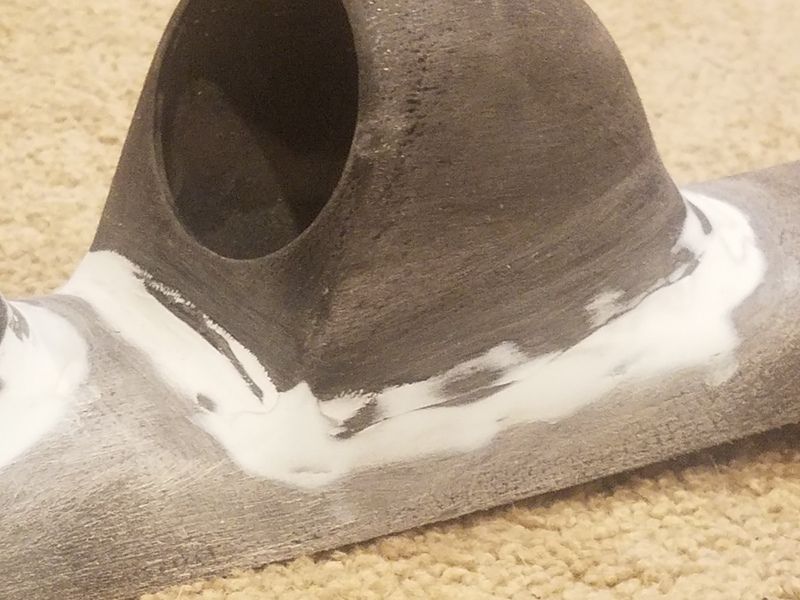 After sanding everything else down and cleaning really well, it's finally ready for adhesion promoter followed by primer. I used Duplicolor for both
Dog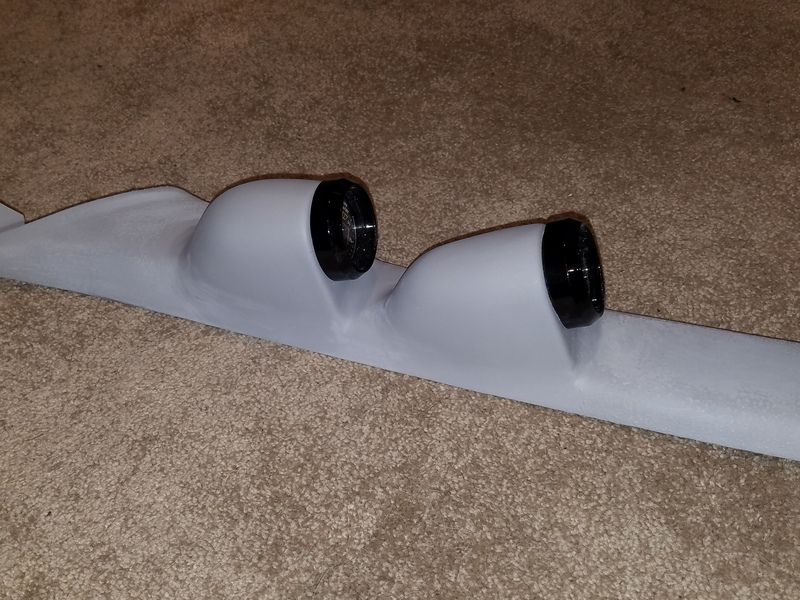 This is where things get a little tricky. I'm not sure how to best match the factory finish.
I went ahead and used SEM Texture Coating. This will give it a good texture, but it is not quite like the leather pattern texture from the factory.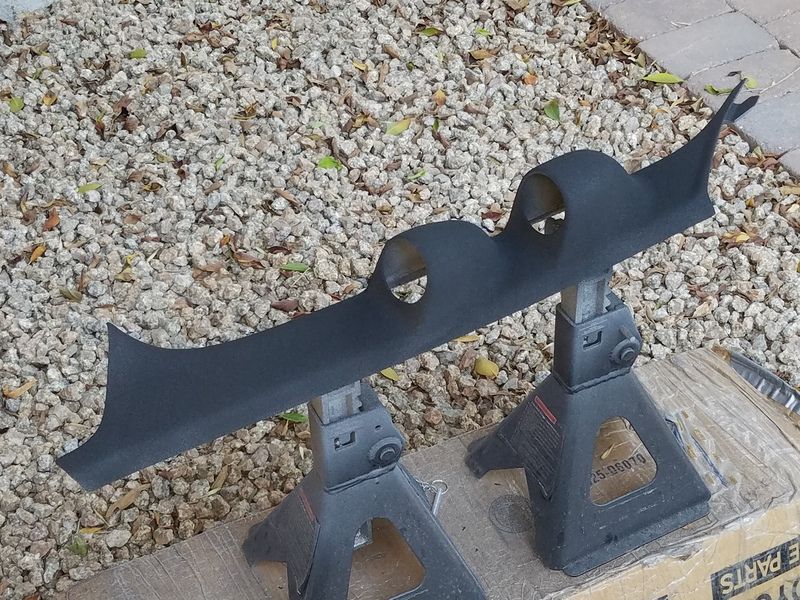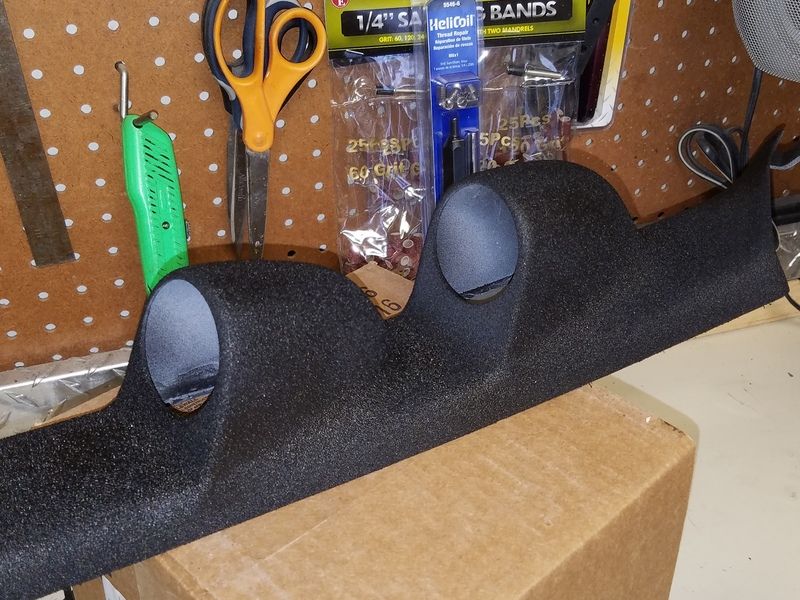 The texture was a bit too rough, so I knocked it down some with a light sanding using 600 grit paper. Just enough to remove the high spots but keep a noticeable texture to it.
After cleaning everything again, I used SEM Landau Black top coat for the final color. It is definitely too glossy to match OEM, but it doesn't look too bad. Ironically the finished product turned out much like the original dual gauge pod started.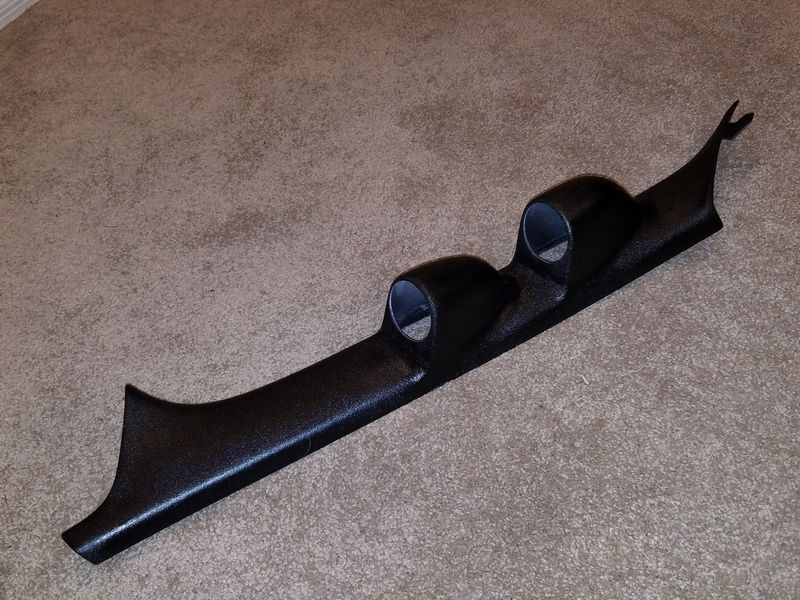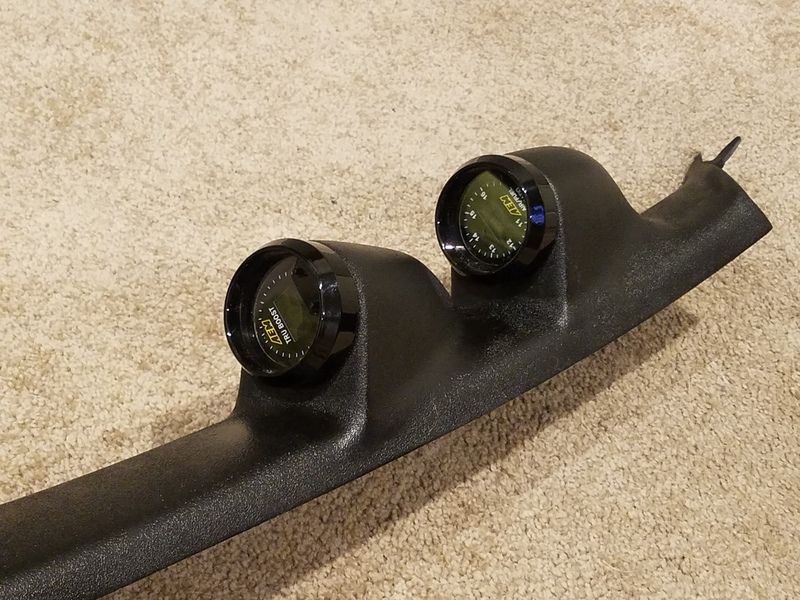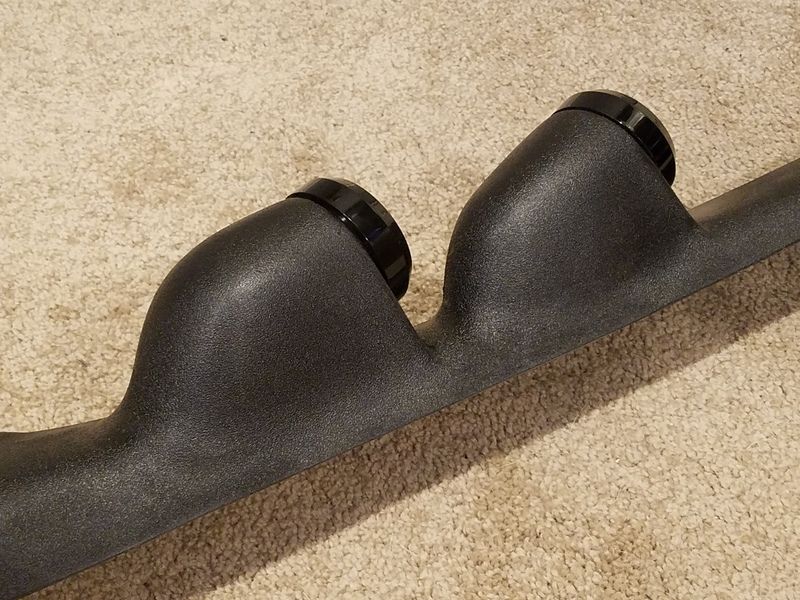 Next to a new OEM A-pillar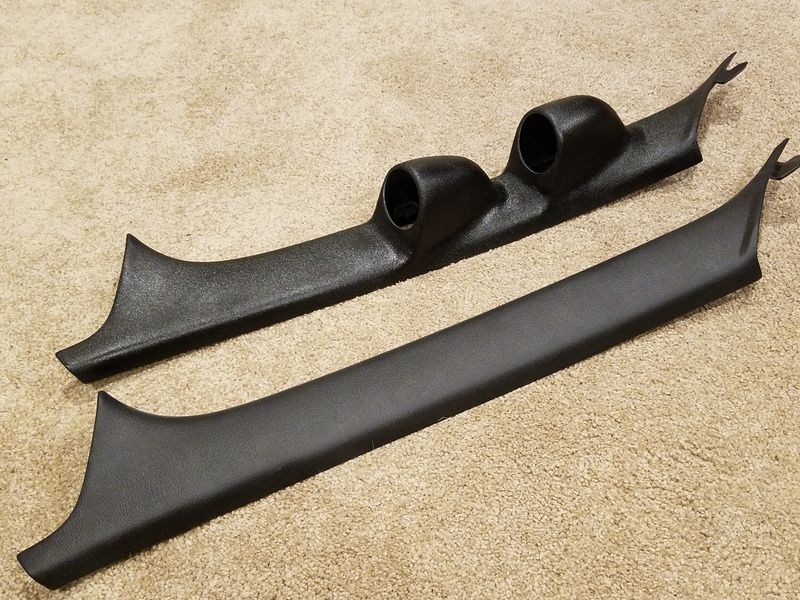 I'm hoping to get it installed tonight and will snap some pics. I really want to play with the finish some more to get it a little closer to OEM, but at a certain point buying and testing a bunch of different products becomes cost prohibitive.