Hey guys, Im selling everything you see in the title.
PRICE LOWERED ON EDFC by over 80$

Do Luck Type II Side Skirts $350+ Shipping (save over 300$)
Good condition. Obviously need a repaint. The while holes are where the sides used to be tapped to the car body. As you can see, extra care was taken to make sure they were kept in the best condition. They are also dusy, but as I stated, in VERY good condition.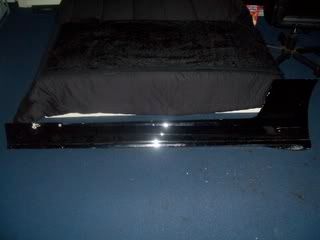 Do Luck Type II Rear Skirts - $250+ Shipping (save over 200$)
SOLD
RMM Wing w/CF center piece - $480 shipped (save over 120$)
SOLD
Tein EDFC - $200 shipped (save over 120$)
EDFC has never been used or installed it is brand new.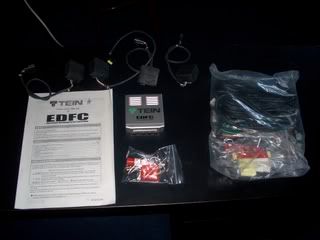 Blitz Midpipe $125 Shipped (save over 70$)
The Blitz 3" midpipe is necessary to purchase when you buy any Blitz, Greddy, or HKS Turbo kit. You can not re-use your RMM (or other brand) 3" downpipe with a single turbo kit. This pipe bolts up to the downpipe included in the single turbo kit and extends to your cat-back exhaust for a perfect fit. This pipe is 100% stainless steel. The kit is not damaged and works just fine. It is afterall, just a midpipe, not much is needed for its functionality, lol.
$110 shipped (save over 90 bucks)