not much as of now but heres some history.
traded this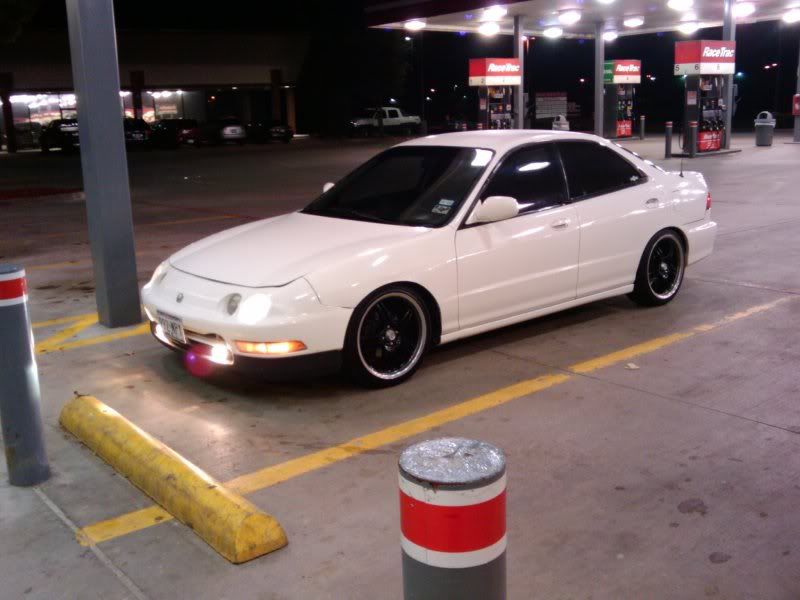 for this
previous owner said hks mhg, arp's, rebuilt bottom end with 40k on it...well the bottom end story was bullshit but the top end was done as he said.
the basket case started with the usual leaks, oil pan had a scratch that seeped, welded that up (bitch of a job)
it started blowing freeze plugs, i found the internals rusted to shit, litterally rocks of rust came out.
the ct was making oil, the clutch was chattering a lot, and the wiring was decrepit as hell.
so, i pulled the motor the first time by dropping the frame and motor from under the car, takes a bit more time but when you dont have a hoist you gotta do what you gotta do.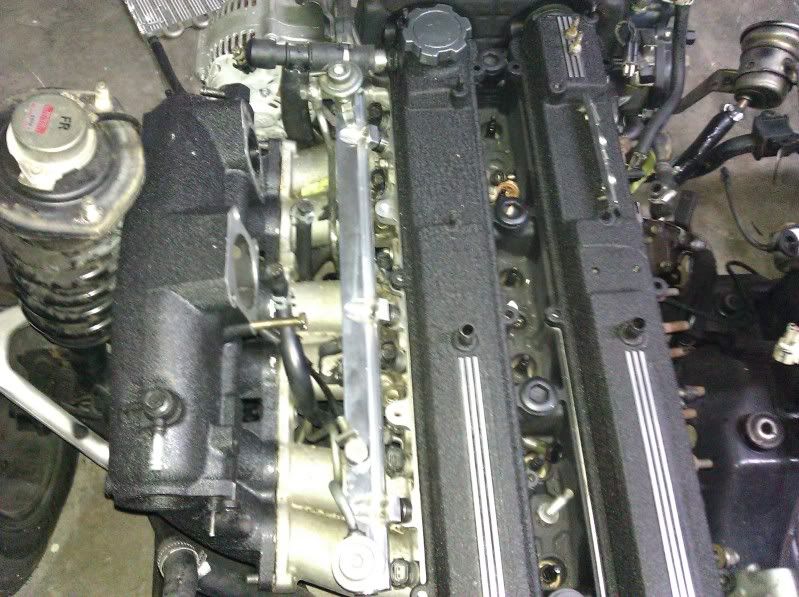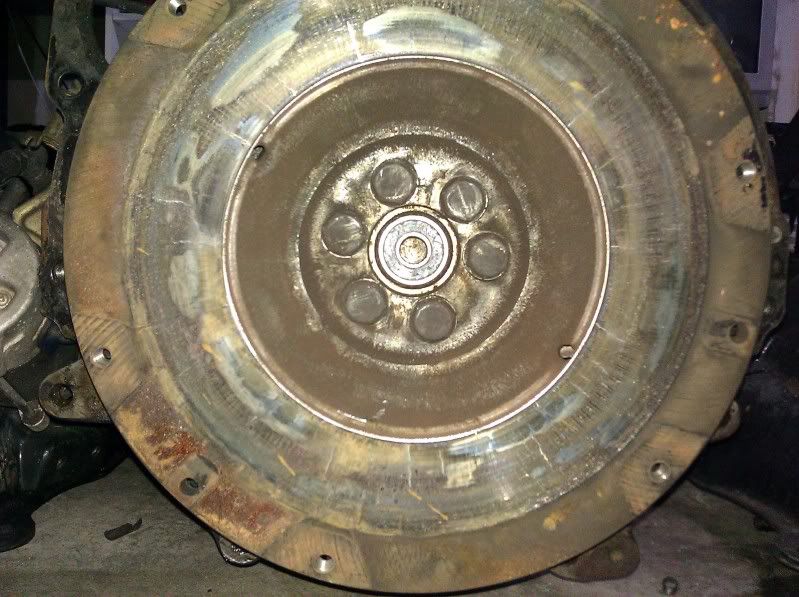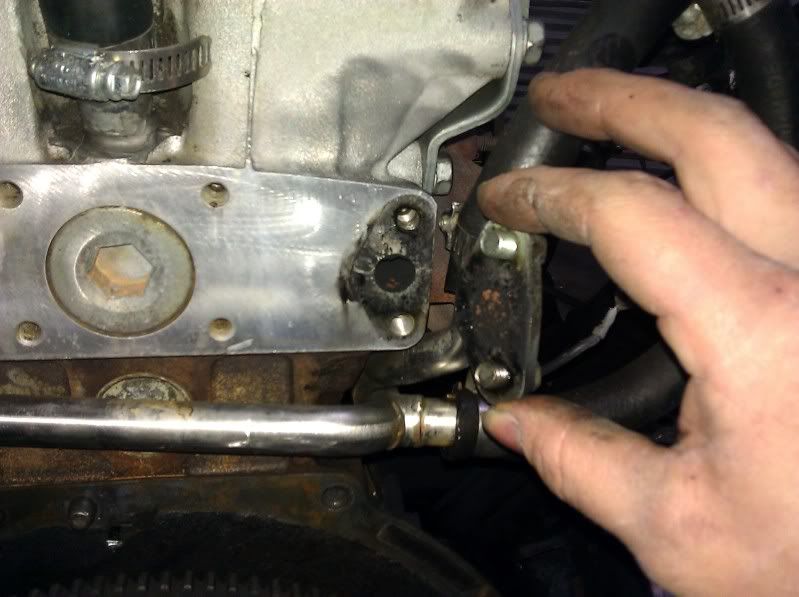 i found stupid things like missing gaskets, missing bolts (nothing serious or safety wise) and just a total lack of quality. so, i stabbed new freeze plugs and gaskets all over the motor to get rid of the leaks. then a week later and guess what...
you got it, bhg.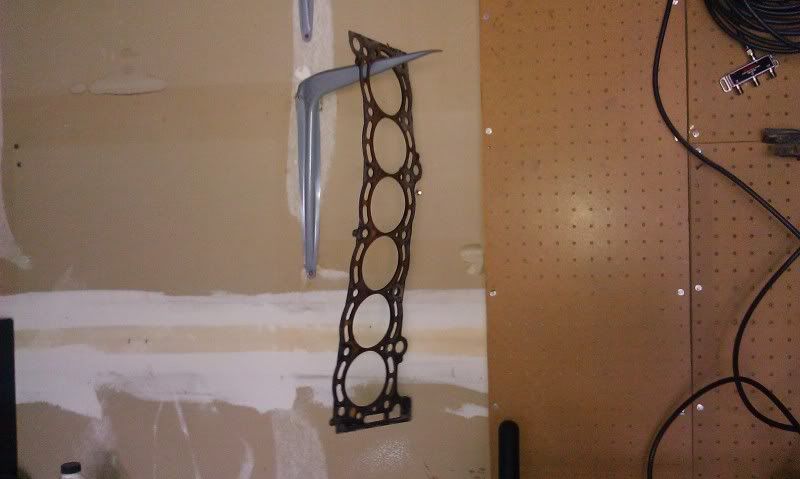 so from the full gasket set i had i still had a good stock hg. i figured i could run that without issue for the rest of the season, well no...apparently not. atleast this time it lasted 2 weeks.
its been parked for a few months now and i was getting a parts list to rebuild but then i found a gem on craigslist.
a 20 over block with wiseco ceramic coat, eagle rods and everything new, oil pump, freeze plugs, fresh gloss black paint etc..(get to pick it up friday)
so today i got moving on the poopra.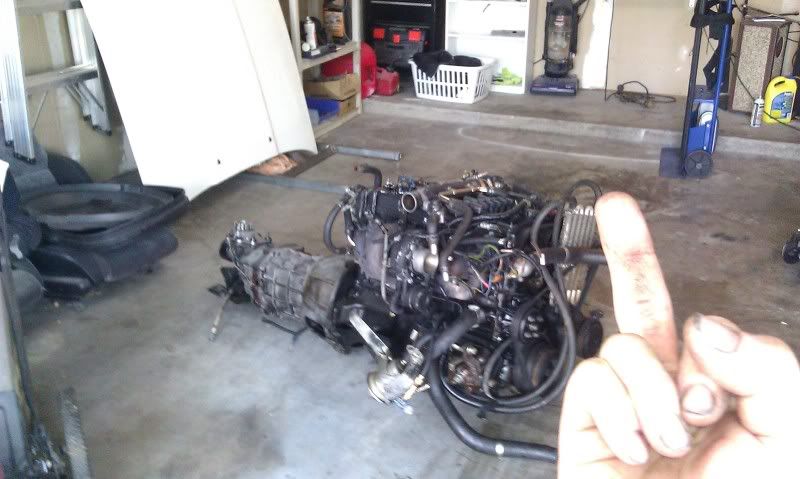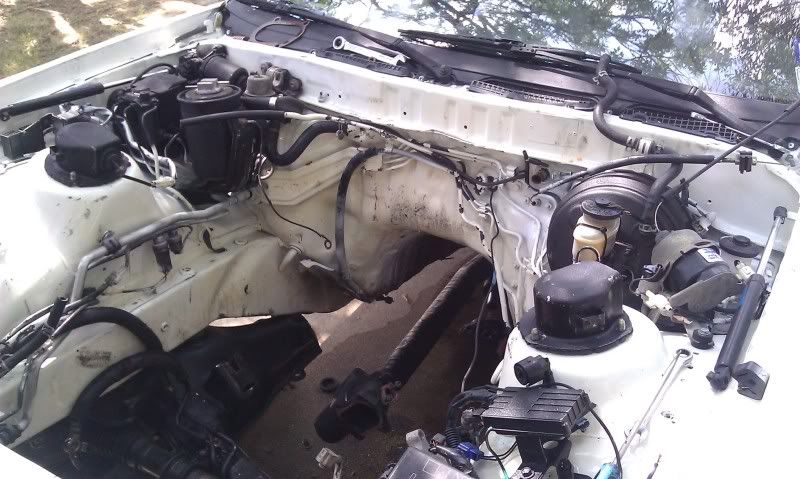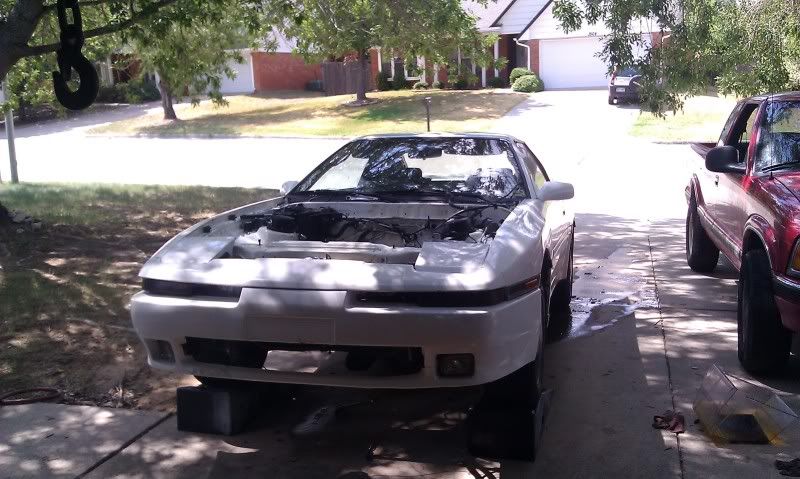 i got a pencil grinder and a 250pc kit to do a mild port/cleanup on the head which ill start on tonight when i remove all the accessories and trans. updates/pics will be posted in this post #1.
i broke a personal record this time, motor and trans out in just under 2hrs, 1-48min exact...by myself (not to brag, its just cool that these cars are that easy...but i soppose ive had plenty of practice)