Discussion Starter
•
#1
•
First I have searched and found alot of threads about the dual pump install but nothing that confirms my wiring questions and concerns, hope I don't get flamed for this
I just went single this year, and decided to upgrade the fuel system as well, just need a little advice for the dual pump wiring. I went with a PHR fuel system utilizing the stock feed and return and added an extra -6 feed. I'm using the stock hanger and wanted to be sure everything is correct with the install just for safety measures.
Also the previous owner did the 12V fuel pump mod and was wondering how I should wire the dual pumps even though that has been done? However I do have a standalone, that is why I'm confused about the install
I came across this wiring drawing for a dual pump setup, but don't know if it would be different since the 12V mod has been done or if that should be reversed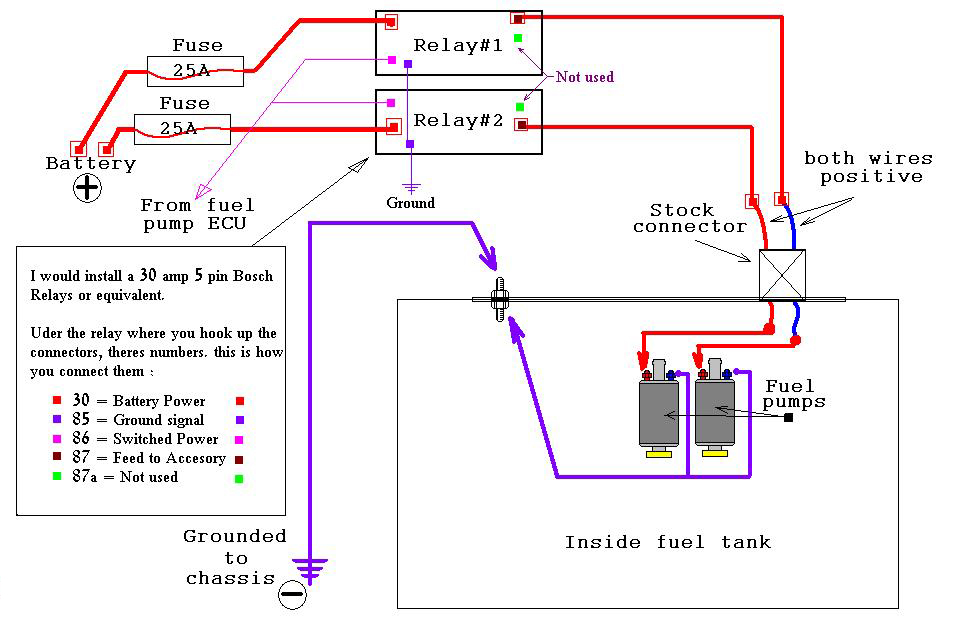 Thanks in advance!