back from the dyno. i couldn't get my profec B to function properly, and couldn't find my dr. jonez MBC either. i have the wastegate shimmed to hold boost until redline. i was running 10psi, creeping to 15psi. i dyno'd in fourth gear, open BIC DDP.
stock CT-26 with mild shaft play and 3 chipped impeller blades.
it was a mustang dyno, and it was calibrated by putting the car in fourth (i think?) gear and holding it steady at 3k rpm.
remember, this is boosting 10psi, then creeping slowly to about 15. (closer to 14)
i know i could have hit 300 if i had more time to prepare. too bad it's been raining for the past week and a half!
MODS:
1986.5 chassis, still on the w58 with my own custom SOGI short shift rethreaded for stock knob, '89 7MGTE, Clutchmasters Stage III, Fidanza Lighweight Flywheel, Lexus AFM, RC 550cc Injectors, Boost Reference Aeromotive Adjustable Fuel Pressure Regulator with Fuel Pressure gauge and stainless steel braided lines, pulsatoin damper removal kit and j-tube bypass, Walbro 255 Fuel Pump, Megan Racing Boost Gauge, Becauseican Divorced Wastegate Downpipe, 3" RS*R Concept Cat-back with resonator removed, Cometic 1.4mm MHG, ARP Headstuds, 1mm Oversized Valves, Dr. Jonez Manual Boost Controller, Eibach Pro Kit, Koni Yellows, Upper Hardpipe/BOV, B&M 11x8 oil cooler, B&M 180* thermostat, oilfilter relocation kit, Greddy oil catch can, MKIV TT rims. 3400lbs with driver *not installed yet...* MAFTpro- speed density
first run- i had my fuel pressure up a bit, to be safe.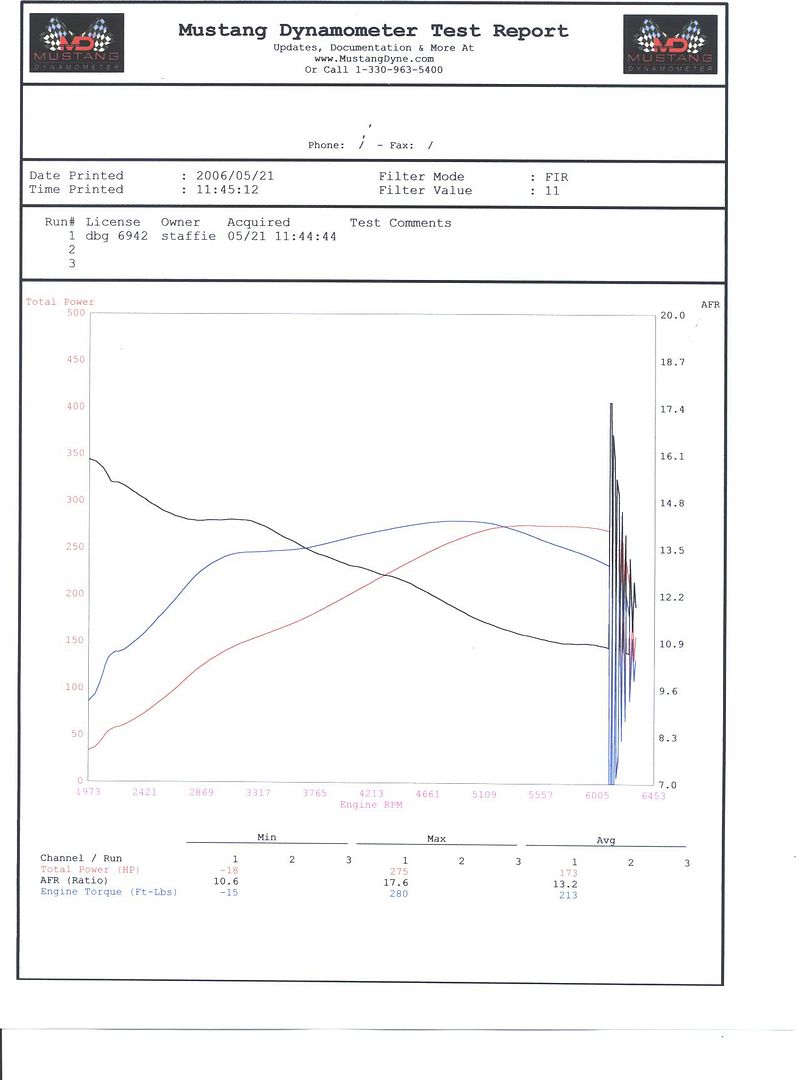 second run- dropped the fuel pressure down 6psi, gained some power.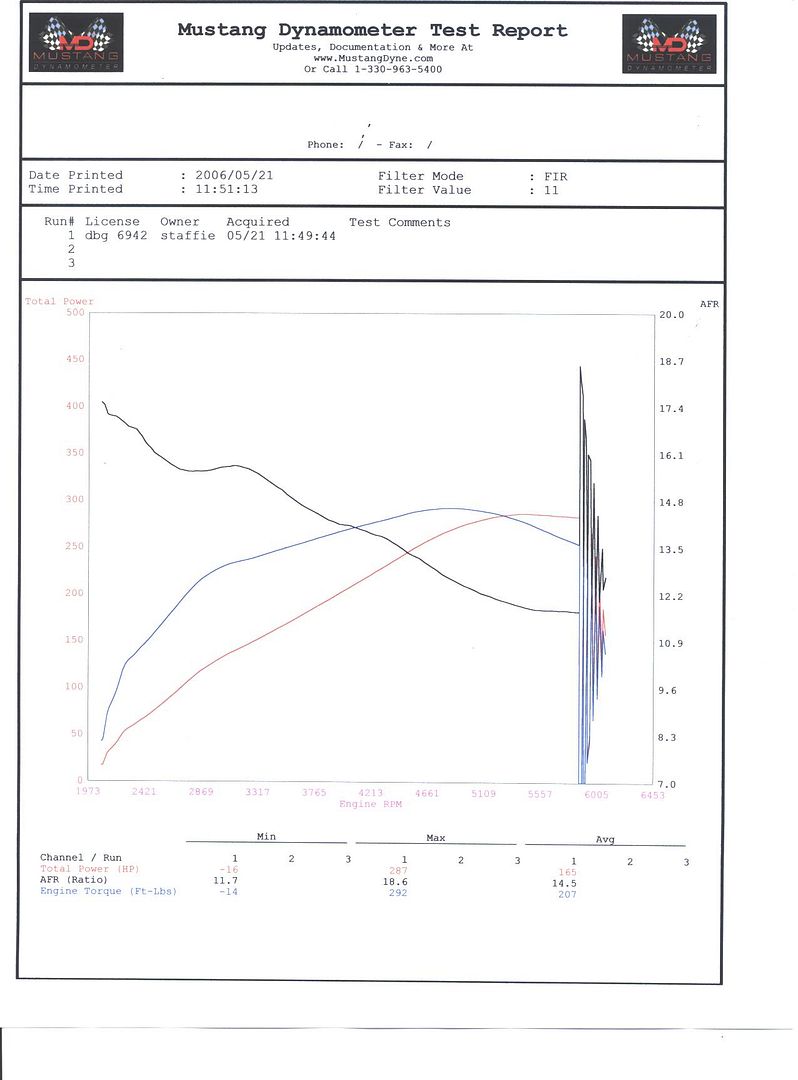 third run- dropped the fuel pressure another 3psi, and gained a little bit more.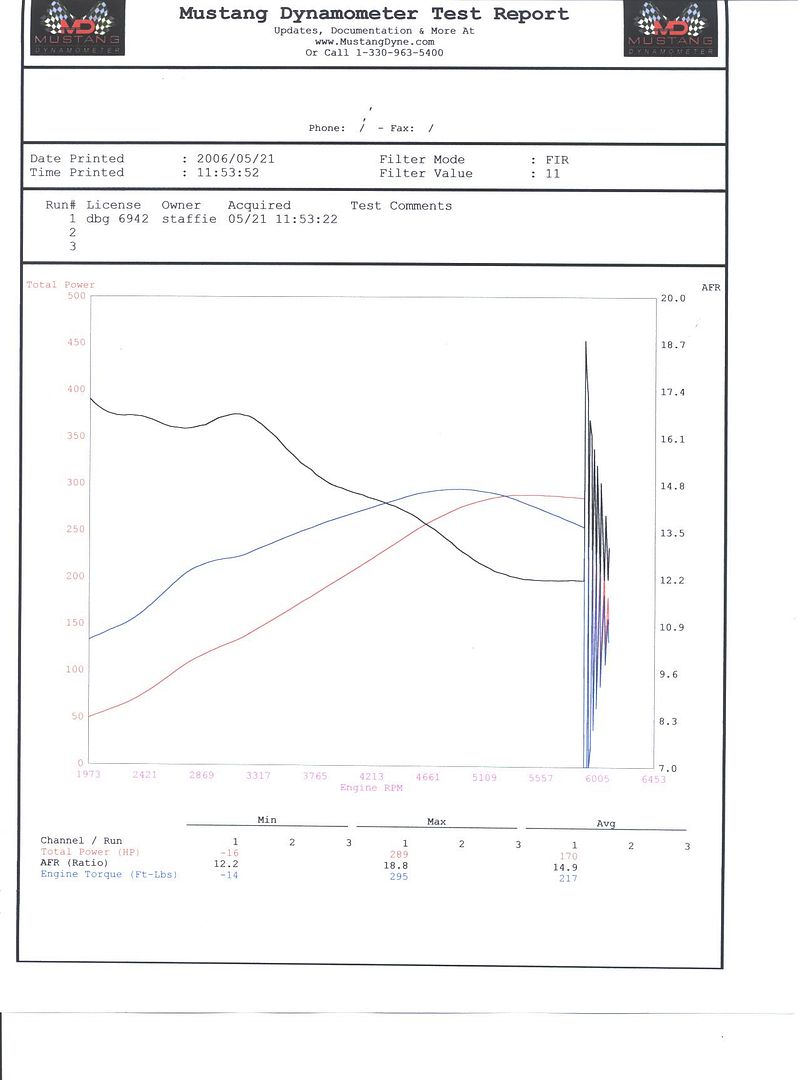 -shaeff