Discussion Starter
•
#1
•
Hey every one , I guess ill start with an introduction as ive been a lurker for some time now but proud to finally be in the Supra family (once again). My name is Eddie im 21 and live in Northern New Jersey.
Some background information, growing up my father was a body man and painter for over 30 years I was always surrounded by cool cars so it was only a given that cars would be an interest. When I was 16 my uncle also a painter and body man called called me and told me he had a project for me an my father as my first car. He told me he had a Supra turbo that he had saved from the junk yard that was destined to be crushed. Excited beyond belief I quickly aquired the car and realized it wasnt the iconic "fast and the furious" style Supra I pictured. I quickly grew a love for my new MK3 turbo and looked forward to the restore of the first car with my dad. So after a full restore i had my first car and the Supra adiction/ Obsession begun. I wont go into to many details on the build so heres a few pics my old computer is loaded with the after shoots but I am unable to access it.
The day I got it ,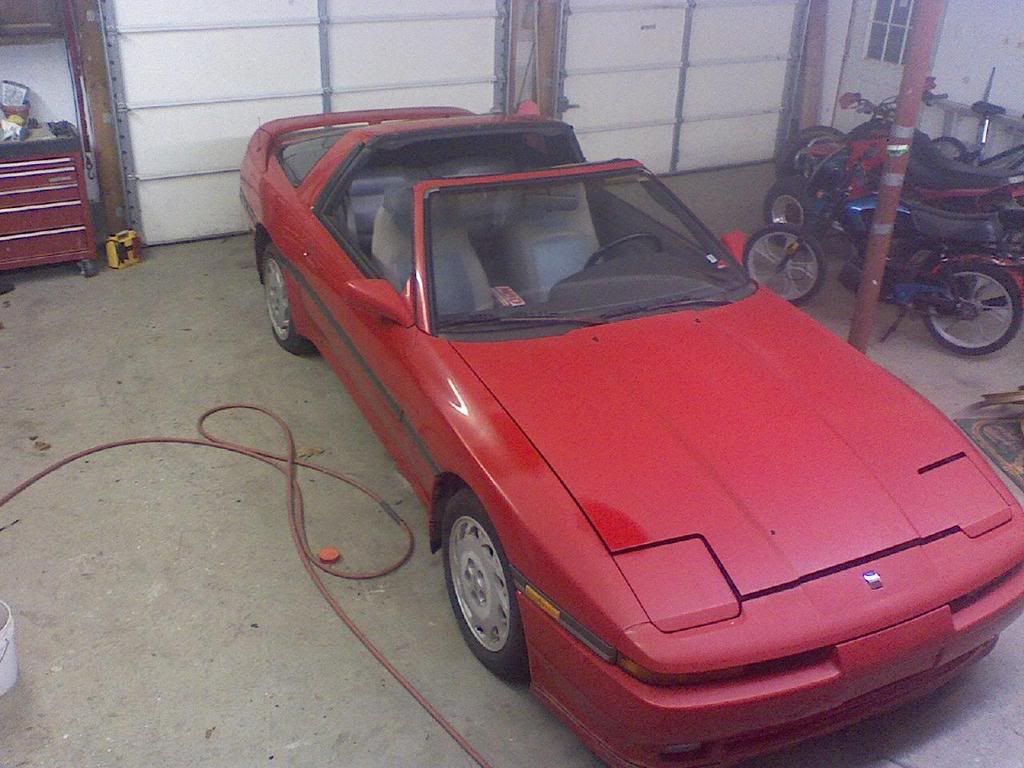 digging into it a bit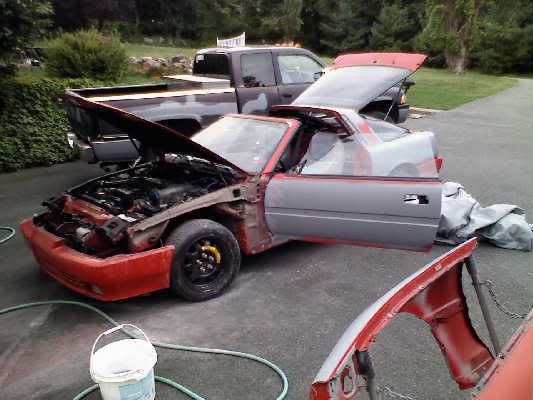 repainted scion flint mica grey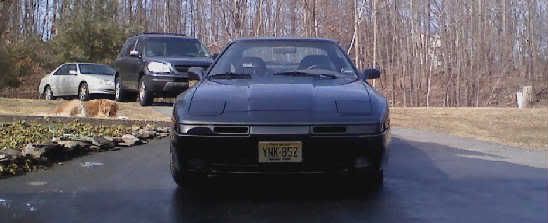 The man him self the one who made it all possibly my father at Supra day at English town Raceway park 2009. (please excuse the horrid choice of wheels I was young and on a budget)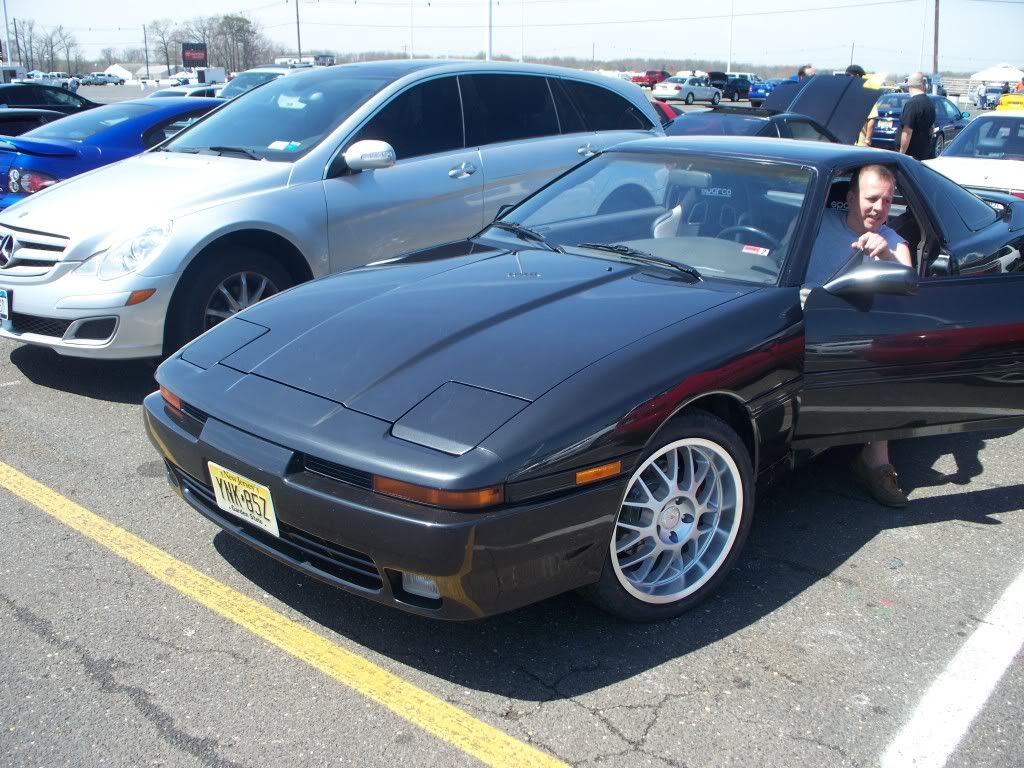 Lets fast forward now , motor in the 7m blew , parted the car out sold the shell bought a C32 AMG Merc.... sold that 2 years later bought a Cadillac CTS-V drove this for almost 2 years and just realized that the car wasn't for me. Nothing felt just right ever sense owning my MK3, the supra community is one of a kind the attention the cars grab is like nothing else and just the feel sound and I just missed it. I always told my self I would own a mk4. So the search began after months and months of searching the entire east coast for a budget friendly build candidate Mk4, about 3 weeks ago I came across an add on here for a 95 SE Hard top SE that was pretty much exactly what I had been looking for.
I quickly threw my CTS-V up for sale and dealt with the typical Craigslist low ballers and deadbeats. Here's where I finally made the call and reached to Wesley (Harwewe1) the owner of the 95 HT SE to tell him I was a motivated buyer and want this car. Let me just take a moment to express how grateful I am to have the pleasure to deal with a great stand up seller and guy like Wesley. Over the course of about 3 weeks I had told Wesley my history and how I have my current car for sale with a couple bites and potential buyers. Wesley assured me that I was first in line for the car and held the car for me as my car was in the process of selling the V. On 9/16/13 a deposit was left on the V and on 9/19/13 the car was officially sold. With money in my hand I quickly called Wes and told him lets make this happen. Two days later the crazy bast*rd made the trip up in his Diesel truck from South Carolina to New Jersey Hauling the Supra ! I was incredibly thankful for him to do this cant stress enough of how good of a seller and guy Wesley is.
Now for the good stuff ! Pictures !! note I've had the car for not even a whole 24 hours yet so there's many pictures to come. Wesley had a major supra clean out and included no joke hundreds of parts and odds and end so I am still sifting through parts !!
Here's me and Wes doing the final handshake on the deal (Wes left me right) You can see that im quite excited!
like I said I have many many more pictures to take of all the extra goodies I received with the car as well as of the actual car .
Okay so what the basic goal of this build ?
quick overview until I can actually have the time to sit down and detail write up what my plans / parts are.
1.) Body, this car is going to be spotless all the body work done bay semi shaved and repainted, Thinking about going with Lexus Star fire pearl? opinions??? RMM front lipp trd style wing etc etc.
2.) Engine! Its boost time, whether that be me buying a jdm motor to swap in and eventually go single, or use the TT head included in the sale with the single turbo manifold also included in the sale and convert the GE bottom end with the head... i will be asking opinions of this once I get everything situated
This is going to be a long winters build so keep checking in as I will be updating as I make progress
Thanks guys !