Formula 7 rims by RO_JA
. These rims were on my Supra when I bought it, but I've since replaced 'em with a set of SSR GT2's. Now they're just sittin in my living room takin up space. My roommates are starting to complain, so I need to get rid of them!
All four rims measure 18"x8". The offset is +37 and the spacers bump that to +42 so they fit both N/A and TT Supras. Perfect as an upgrade for the N/A or perhaps a small upgrade from the stock tire sizes on a TT. They are in excellent condition with minimal curb rash. On a scale of 1-10, I'd rate them at a solid 8-8.5. These are 2 piece rims-
7 spoke gunmetal w/ a polished lip
.
I'm asking
$1250+shipping
, but I take offers as well. More pics available on request...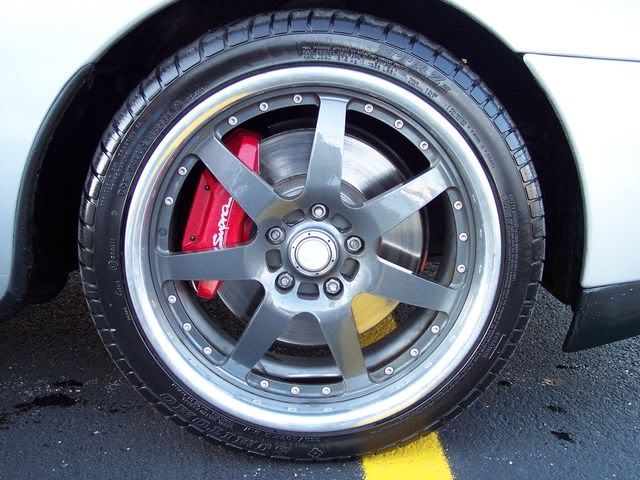 Lugs, spacers and center caps are included, valve stems too- but I don't know how old those are so I'd recommend maybe replacing them just to be on the safe side...?