For sale is my 6.0 LSx/built auto RX7. I had originally planned to use this car as a parts car for my immaculate roller, and sell this car as a roller to save some money. However, I have gotten an awesome deal on an aluminum block LS1 and T56 that I can't pass up, so I will sell this car as the complete package.
1993 Mazda RX7
- 11x,xxx miles on body
- Touring edition
- Rebuilt title
- Red exterior, tan leather interior
- Power steering, but no A/C
- 99 spec taillights
- R1 spoiler

Engine:
- 6.0 Iron block LQ4 engine (2004 engine with approx 40,000 miles)
- 99 Camaro LS1 auto harness, reprogrammed to make the computer believe it is a 2002
- Hinson subframe
Transmission:
- FLP/FLT built 4l60e automatic transmission with manual valve body (less than 1200 miles)
- Yank pro thruster 4000rpm stall converter
- B&M shifter
Performance:
- True duals exhaust system through an x pipe and Dynomax bullet mufflers
- Autometer Electric Speedo, Oil Pressure, and Water Temp gauges
- Brand new tachometer
- Walbro GSL292 inline fuel pump, bullet fuel rails and –8 pushlock to the front of the car
- Aeromotive adjustable fuel pressure regulator
- Hinson cooling system with Koyo radiator and electric fan
- Koni shocks and Tein springs
- 18 inch HPE wheels with new tires
- Just tuned with HP tuners
Mechanically, the car runs great. I just had the car tuned and ironed out a few little issues. In first gear, traction is non-existent. Line pressure from the transmission is great and the car flashes perfectly to 4000 rpms when given full throttle, and shifts firmly. The only thing I would do is clean up some of the wiring, as a lot of it is exposed in the engine bay going to the PCM and could use a grommet to protect it from hitting the firewall. One note: Because of the way the fuel system is setup, the car likes to have over 1/3 tank of gas in it, or it hits fuel cutoff on WOT shifts because of the way the fuel system is setup.
Cosmetically, the car does need some work. A piece on the passenger side fender is missing, along with the headlight covers. There are a few dings on the doors. The paint is faded in several places, and the paint job is sub par. The car needs paint and minor bodywork. Inside, there are several things missing. The car is missing a console on the driver's side door panel (no switch to roll up/down window). There is no radio or speakers. The leather seats should probably be recovered. The car has been wrecked and does have a "Rebuilt" title.
This car would make a great candidate for anyone who can get cheap bodywork and paint done, or anyone looking for a race car that does not care so much about appearance. The parts are there, and the car runs great. All it needs now is a little work to get it looking the right way.
Pictures: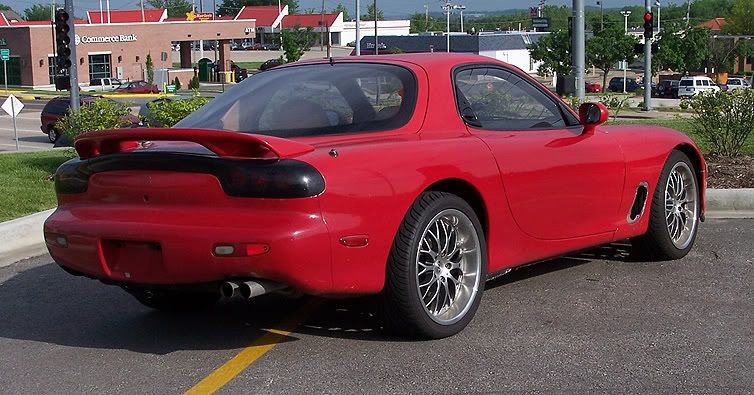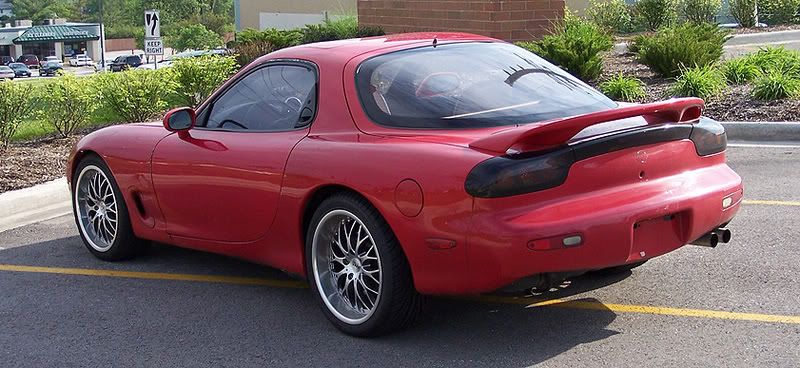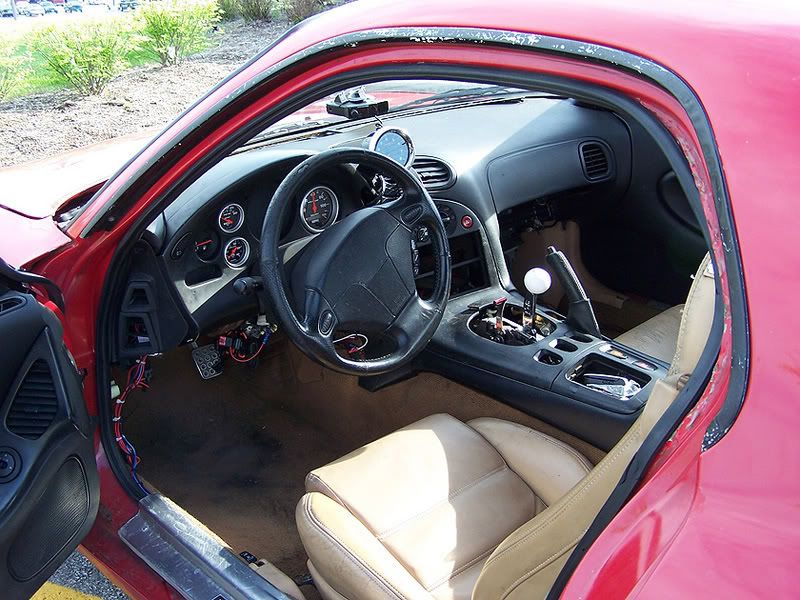 $14,900 OBO
[email protected]
Thanks,
Marc