These are the first 2 pieces of my custom interior. It is faux cow fur, I got from some online store. It was cheap. They arent done being sewn yet, Just here for fitment. Still need some trimming, and the shift knob needs the plastic ring glued in.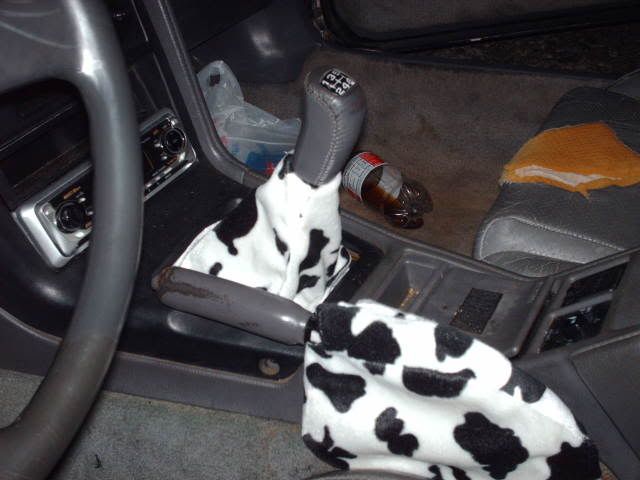 The shifter boot only has one seam, And i put the pieces together perfectly on the cow fur so you cant even see it unless you know where it is. The ebarke is an exact replica of the original, I even put the original velcro and little rubber iece back in. Theyll be donw sometime this week. Im doing a bunch of other pieces in cow....And many other things. Including all black vinyl/carpeting. Im having trouble finding black seat belts tho... There a pain.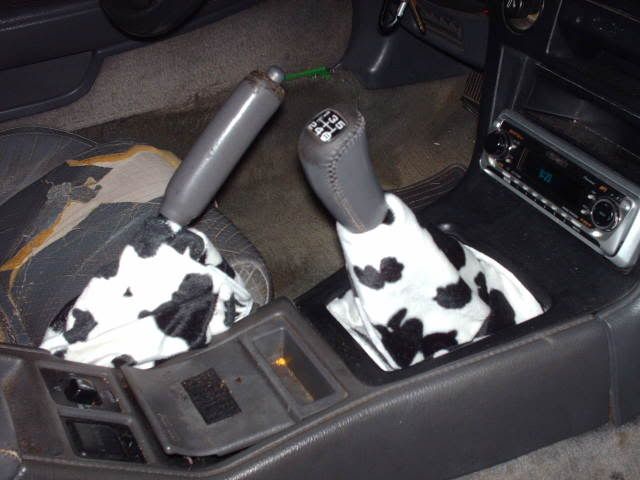 Im also doing the door inserts, seats in black leather/cow, Center cap of my grant GT wheel, back seats, speaker boxes, Center console cover, and a few other little trim pieces. What does everyone think? ill probably get a lot of thats "thats ridiculous" comments....but this is the only thing im sure noone else has done in a supra lol.