So today I decided to dig in and remove the tranny. I've heard from people that it is quite simple and easy.
TOok off the starter first,loosened all the bolts on the tranny, except the top 2 17mm, took off the bolts from the PP to flywheel, took off slave cylinder, a ground, exhaust(catback), body flex plate thingy, driveshaft(one piece), top 2 bolts on tranny, a few clips for sensors, tranny support and thats about it!
Here are some pics; it took me roughly 3 hours with only hand tools and I did it by myself. The top 2 bolts were a pain since I lacked one more extension! You only need a swivel and tons of extensions to remove the tranny, and a good hand!
My flywheel: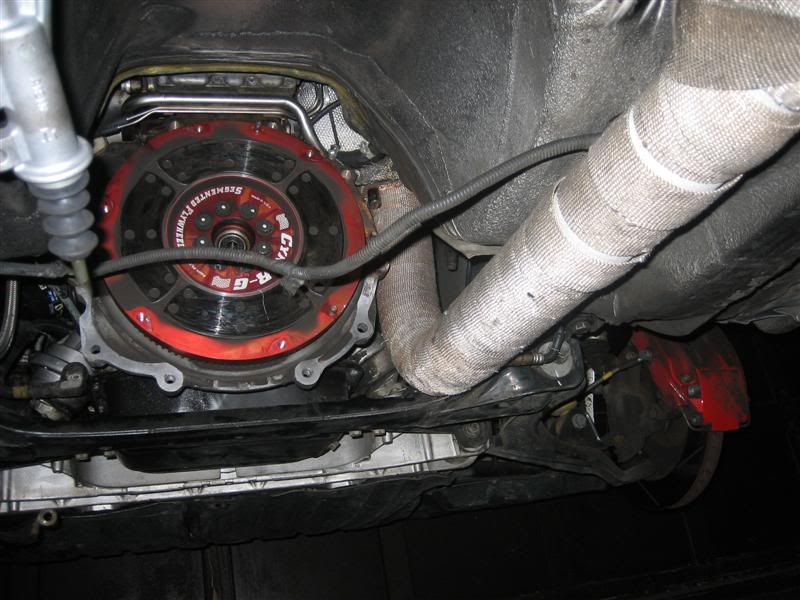 Brakes and jacks:
Heatwrap and tunnel: WIll be redone!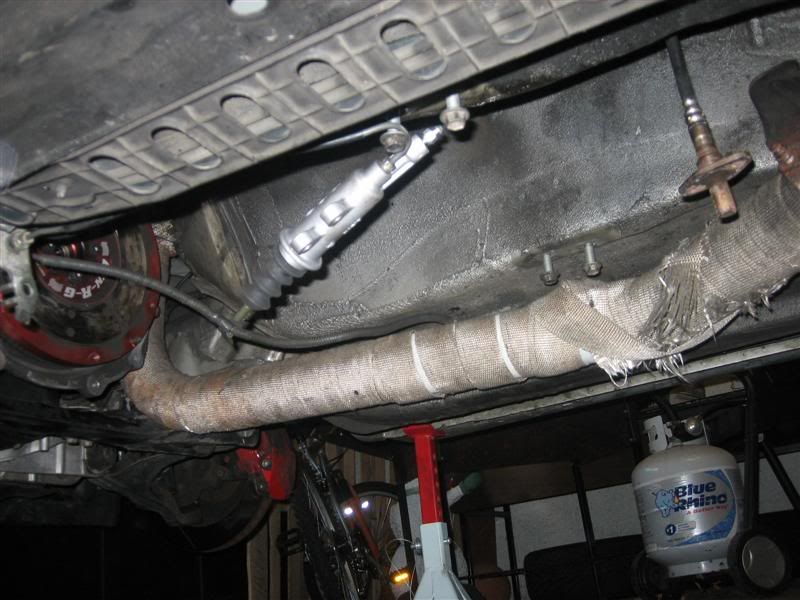 Whats left of the disc:
Tranny itself:
What it used to look like:
And filthy me posing! Enjoy fellas!