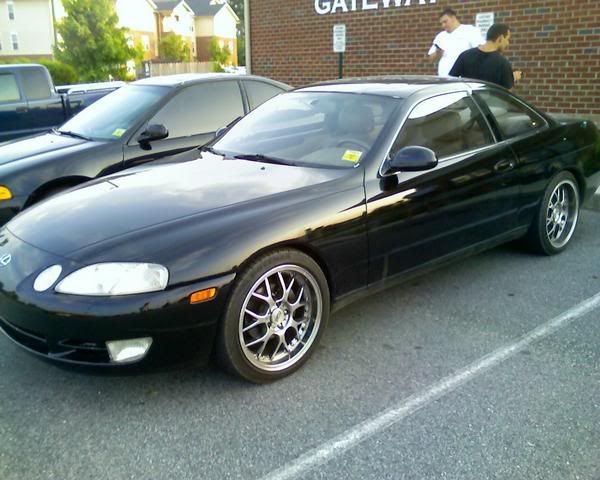 Josh Fields
336-345-9423 c
336-996-1511 h
Call after 12:30pm
I am trying to selling my 93 Lexus SC300 5 Speed. The car is black with tan leather Interior, it has 135,100 on the clock right now. I have owned the car for almost 1 year and it is a strong running car with few flaws. It will come with the stock 15" Lexus rims, not the ADRs posted I can take more pics tomorrow and post them later. The car is completly stock right now, the only modification done to it while I have owned it was the ADR rims and nothing else. I am averaging 23 mpgs with the stock rims, it also has a new set of Kumho tires on it with about 4 months use.
Known Flaws:
Broken driver's inside door handle, but you can still get out with ease.
Driver side window will not go up or down ( maybe a bad switch panel)
Front and Rear Main Seal leak (about a quart between oil changes)
Trunk Struts don't hold trunk up (have not while I have owned it)
Driver Seat has tear in it on side bolster I have stop the tear with interior glue
Passenger seat has a slight tear in it to but this is normal due to age of car
A/C was refreshed this past summer
Passenger side door was in a bump up in a parking lot
Passenger side front bumper has a dent but can be pushed out
Despite the items mentioned above this car drive great and would be a good car for many years I just need something better on gas for the commute to College everyday.
$4,500 Negotiable
This car is posted on several of my local forums. First buyer with cash or deposit takes it.
SERIOUS BUYERS ONLY
Thanks
Josh