Discussion Starter
•
#1
•
Whats up guys. Heres a car for anyones sister/mom/girlfriend or friend who is a girl. I aquired this car in a trade. I completely regret getting rid of the supra, so now im just hating this car knowing what I had. I Shall list the good and the bad.
Good
- 100xxx Miles
-
Never been modded
-Very Clean Interior
-HIDs
- Upgrade speakers all around
-Runs well
-Gets Good Milage
-Always maintained and maintence kept up
-Brand new Tires with less than 1k Miles on them
-Extra parts included; Partial turbo kit(oil lines, fmic, bov, wastegate, intake, radiator, springs, clutch,)
The bad
- One small ding on the rear passenger quarter panel
- The front bumper is missing bolts and the drivers side sags a little, (most likely will be fixed b4 sale)
- CEL is on, and it is a cylinder 3 misfire.
-The top was working with the power option but recently the second motor went (bought it with one motor working) so now its stictly manual, not that its a bad thing, but clearly still needed to be listed.
- Brakes squeek sometimes, but they work well so I just thought I would list it.
But overall Just needs a little TLC to keep her going, and could be a perfect car to mod. I just dont want to mod it as its wasted money that could be going towards another supra. I dont want any lowballs. I know the problems it currently has but even so this is a pure unmolested DSM, a very very rare thing to come by. So Im listing the car at a Very Reasonable
$7,800
If anyone has any questions or wants to come look at the car Im in Morris County. I am open to trades as well. Here are a few pics.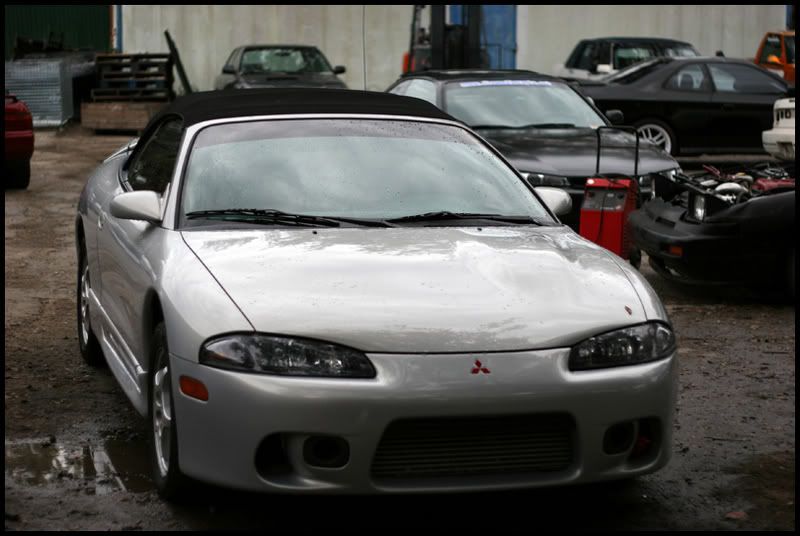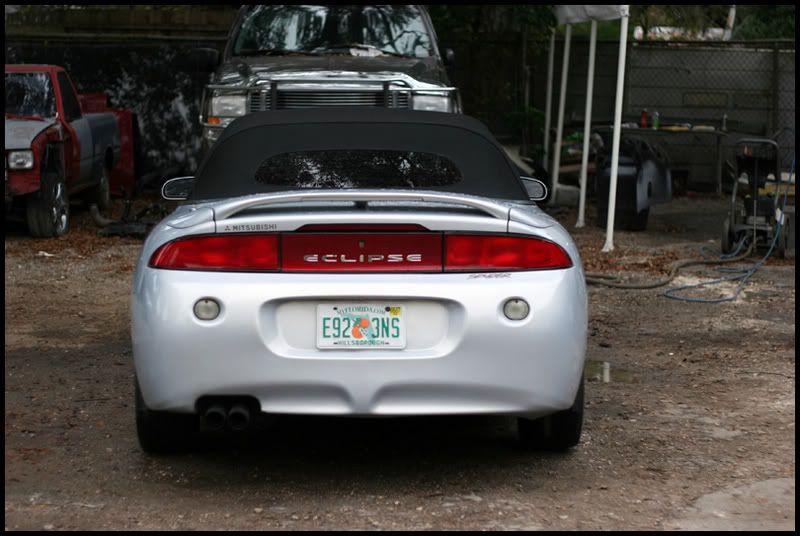 I will get more recent pics. Those were When I first bought it.
My number is 908-246-0920, Again open to reasonable offers, and or trades. Money is preffered at this current state in time. Last thing is when transferring the title The DMV said they would send me the title, however I havent checked with my dad (he gets the mail) haha so Im not sure if we ever got it, in the case we didnt which I doubt I will make sure to have it, its a clean car no accidents mostly a florida car used for commuting as it is used for me now. Thanks again guys
Matt
*GHOST EDIT*
The FMIC in this picture has been removed but is included in the sale. It wasnt actually hooked up was just there for looks which is why it was removed.