-What is your First & Last name?: John Garufi
-What is your email?:
[email protected]
-What is your phone number? : 571-276-0092
-What is your City? : Alexandria
-What is your State? : VA
-What is your Zipcode? : 22312
FS 1997 Supra Turbo Parts, OEM, HKS, PHR
Selling the following OEM and Aftermarket MKIV Parts from my
6 speed 1997 Turbo
. All OEM parts have just at 46,000 miles on them. Aftermarket have less circa 20k miles. All parts are original from my Supra. Will split shipping costs if in the US on certain parts.
OEM Door Sills - 70.00
OEM Thermostat - 30.00
OEM Valves Springs / Retainers (Mint) - 70.00
OEM Air Inlet - 85.00
OEM Fuel Pump - 90.00
OEM Driver Side Motor Mount - 30.00
Work Lug Nuts with Locks (one missing) - 80.00
AEM 2 Bar Brass Sensor - 40.00
Personal Grinta "Kingston Edition" 330 mm Leather Steering Wheel - 130.00
Shine Side Vortex Generators ( Carbon Kevlar Blend) - 70.00
Engine Breather Kit with AN lines - 275.00
OEM Valve Springs, Work Lug Nuts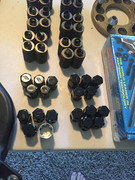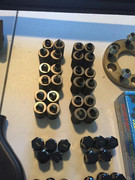 OEM Motor Mount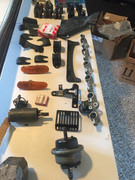 OEM Thermostat, Fuel Pump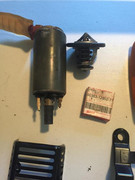 OEM Door Sills
Engine Breather Kit
Shine Vortex Generators
Personal Grinta "Kingston Edition" 330 mm Leather Steering Wheel