FS: 4AGZE AE86 Coupe So Cal *pics added*
Hey guys,
Unfortunately i'm going to have to part with my baby. I have too much going on right now and I don't have the time to give her the attention she needs. Anyway here's her measurements: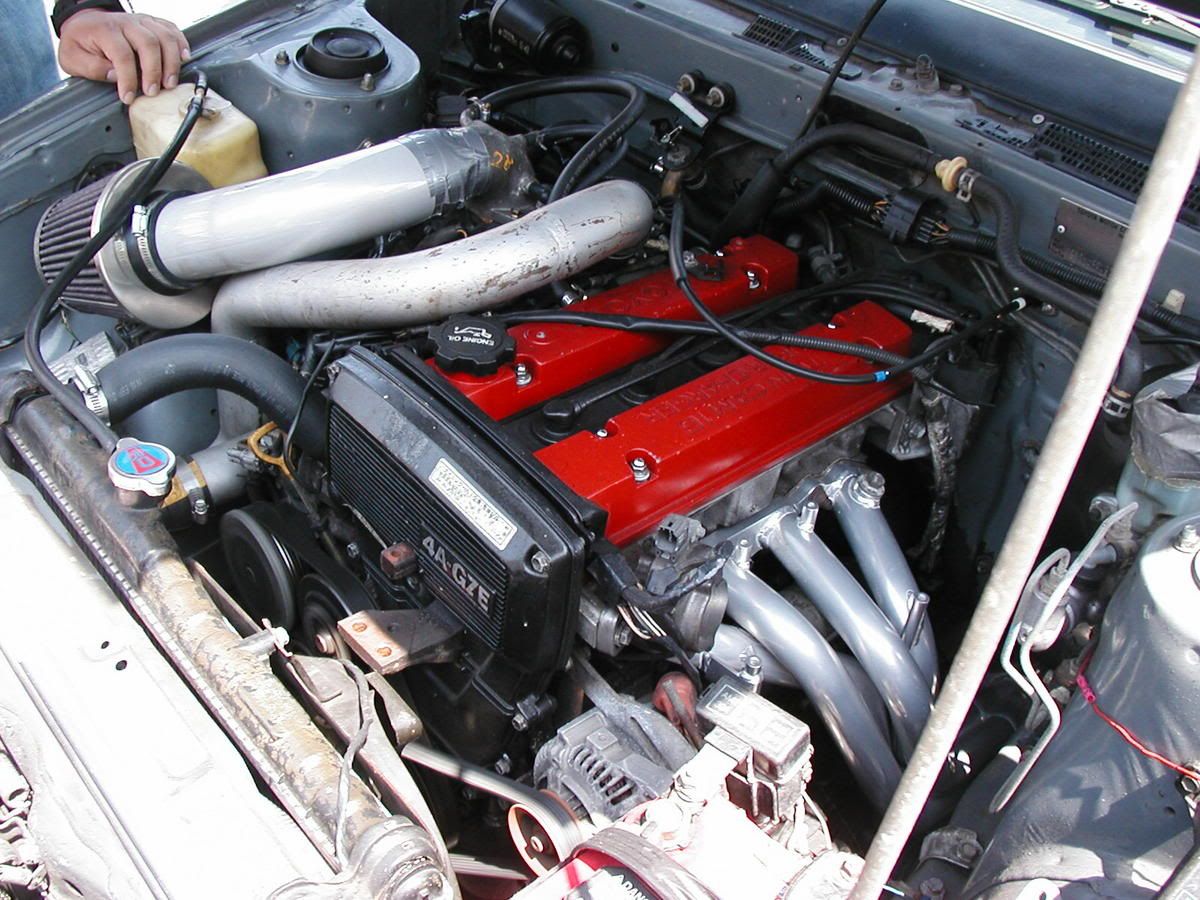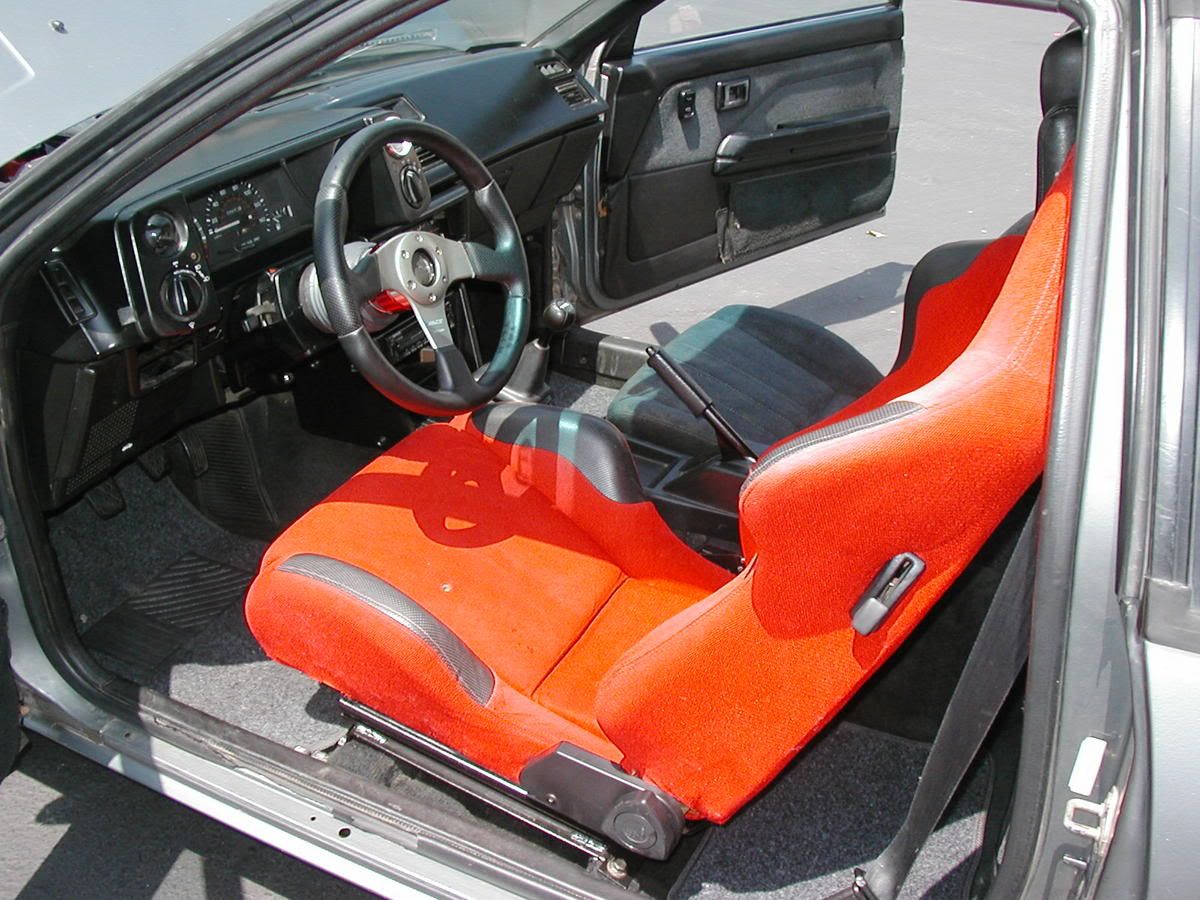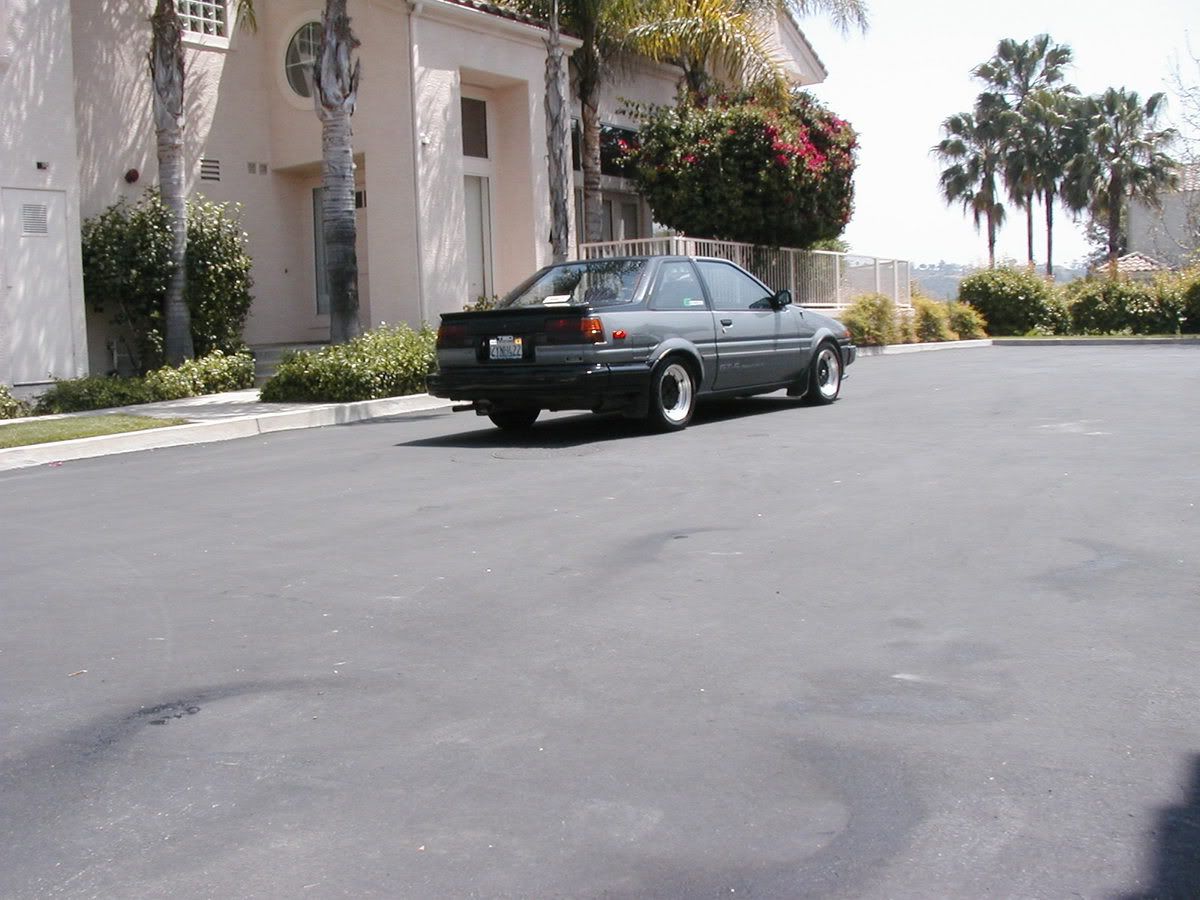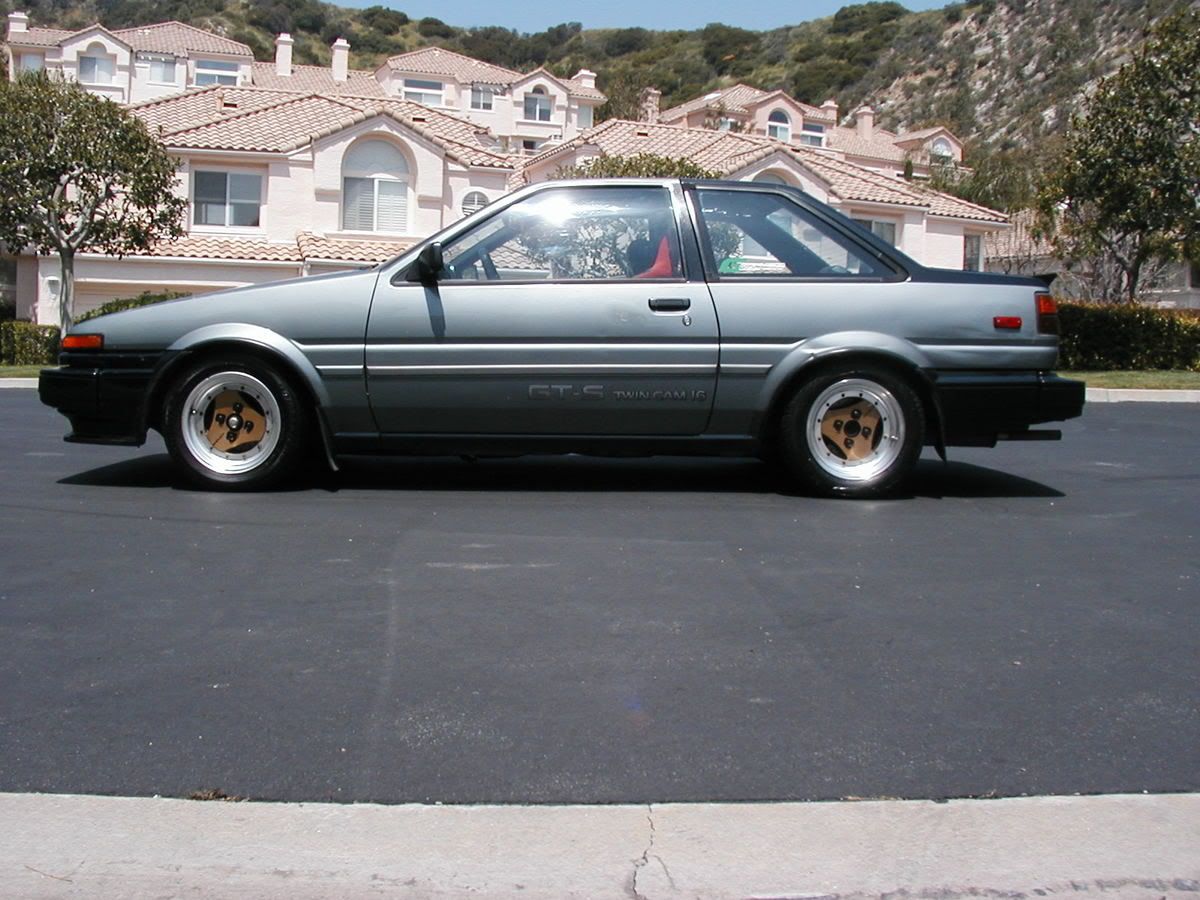 * Late model JDM AE92 4AGZE (map/dli)
* walbro 255lph fuel pump
* 7mgte intercooler + piping
* Five 14x6 Advan A3A's
* TRD Japan springs (F&R)
* TRD 4-1 ceramic headers
* Tockico Blues
* Test pipe
* Cobra Daytona reclinable seat w/ rails/brackets
* MOMO race wheel
* NRG quick release w/ momo hub
* Autometer CF boost gauge
* Pair of 14x8 supras
* Spare T50 tranny
I'm probably forgetting a lot of things, but if you have any specific questions please feel free to ask.
The car runs very well, could use some tuning (running rich) but pulls hard as is. Motor was installed by Kid's Auto and wiring done by a trusted source here on the board (very well done I might add). Exterior wise there is minimal rust, but a fair amount of the clear coat has been eaten away especially on the hood and front two fenders. Suspension does creak a bit but nothing out of the ordinary (new bushings would make a world of a difference). Anyway if you have any other questions please feel free to ask. I'm going to try to take pictures tomorrow so you have a better idea on what to look for. Of course feel free to contact me if you have any questions or if you'd like to come look at the car. Test drives only offered to serious inquiries!!
Looking to get $4500 OBO
Located in So cal (Glendale to be exact)
Thanks for your interest,
Ryan
AIM: RacerR309
Cell: (626)429-2893
email:
[email protected]