Guys i just bought these a few weeks ago and already i need to unload them since i wont be using them (going for a different look). Theyre brand new replicas, the hybrid fibreglass stuff (unpainted black), so theyre pretty good.
looking for 400 or best offer for sides and rears, at this time i dont want to split them up, but may if they dont sell. Pick up only.
Ang
NEW price : 385.
pics:
ps dont mind the dates, the camera was wrong.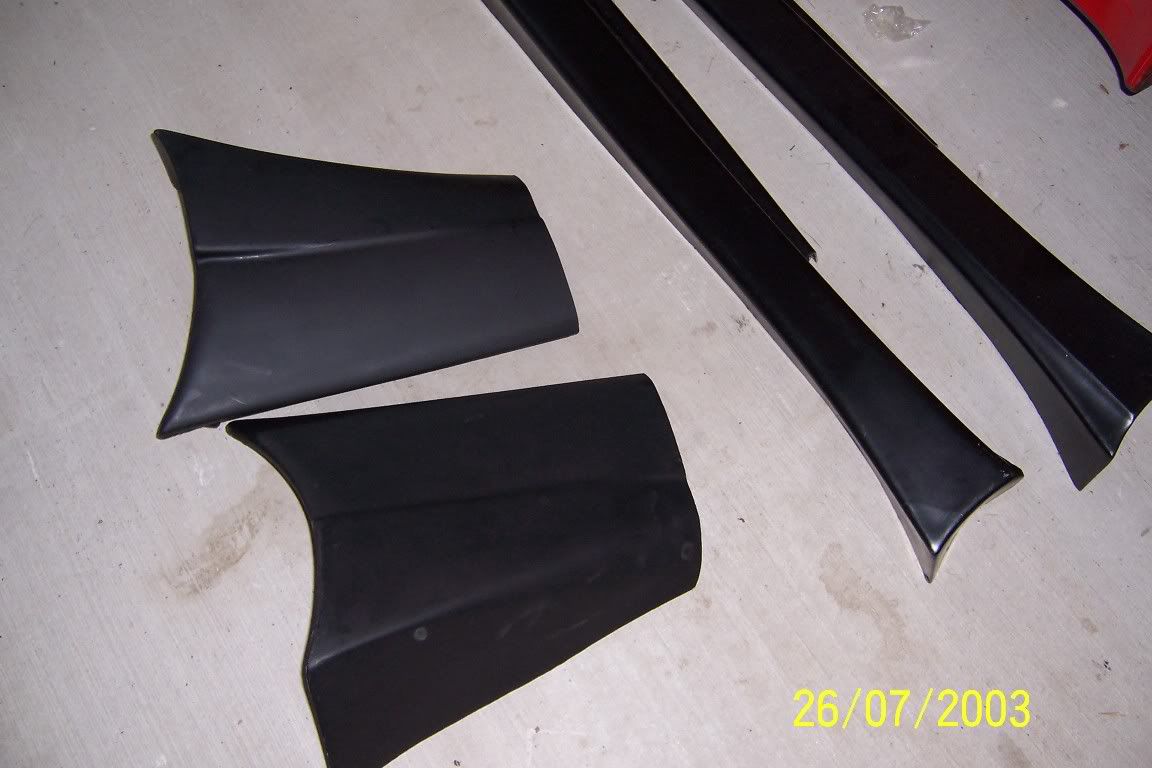 like i said, brand new.