FS: Decorative Supra Script logo sign
-What is your First & Last name?: Eric Easterby
-What is your email?:
[email protected]
(Personal & PayPal)
-What is your phone number?: 302-898-6486
-What is your City?: Newark
-What is your State?: DE
-What is your Zip code?: 19713
I have made this one for myself but figured we all love our cars and love to display things in our garages, offices, shops, etc... So I am offering these here on SF. The metal sign will have a white background and then is bonded to a second CNC cut metal part that I paint a graphite gray, much like the actual trunk logos. Actual logo measures about 12" x 3" tall. I was going to powder coat some but I wanted to keep the cost down for everyone. I placed some 3M double sided tape on mine to adhere it to the wall. Feel free to get creative and make a key rack or an accent to your stereo trunk display...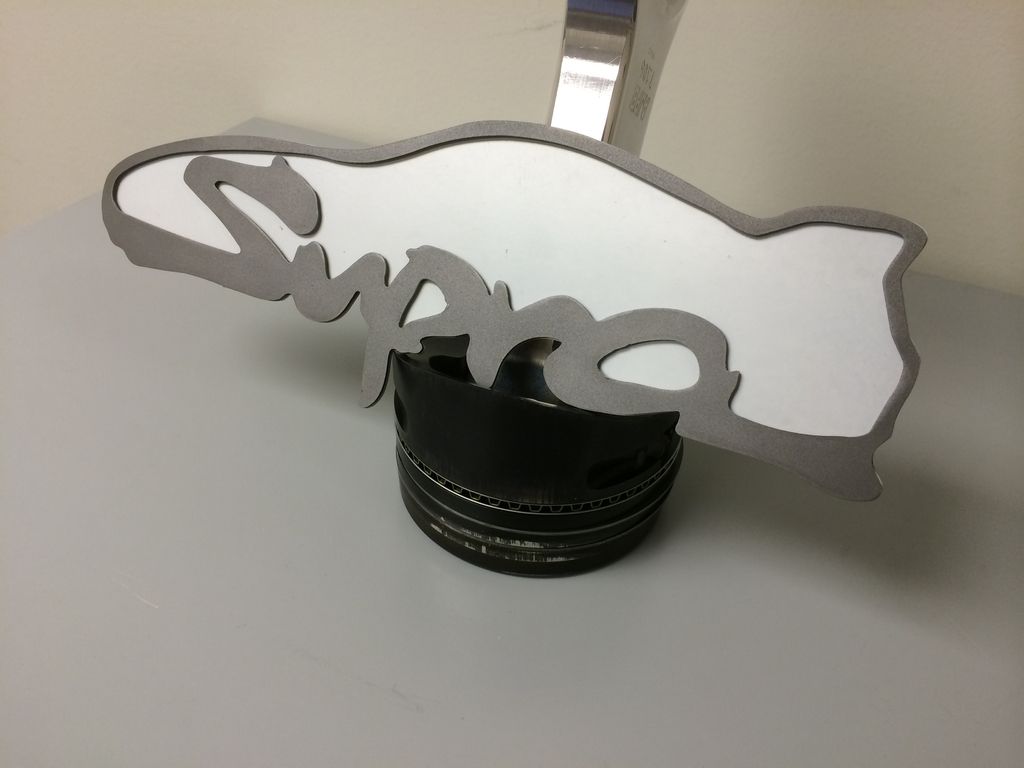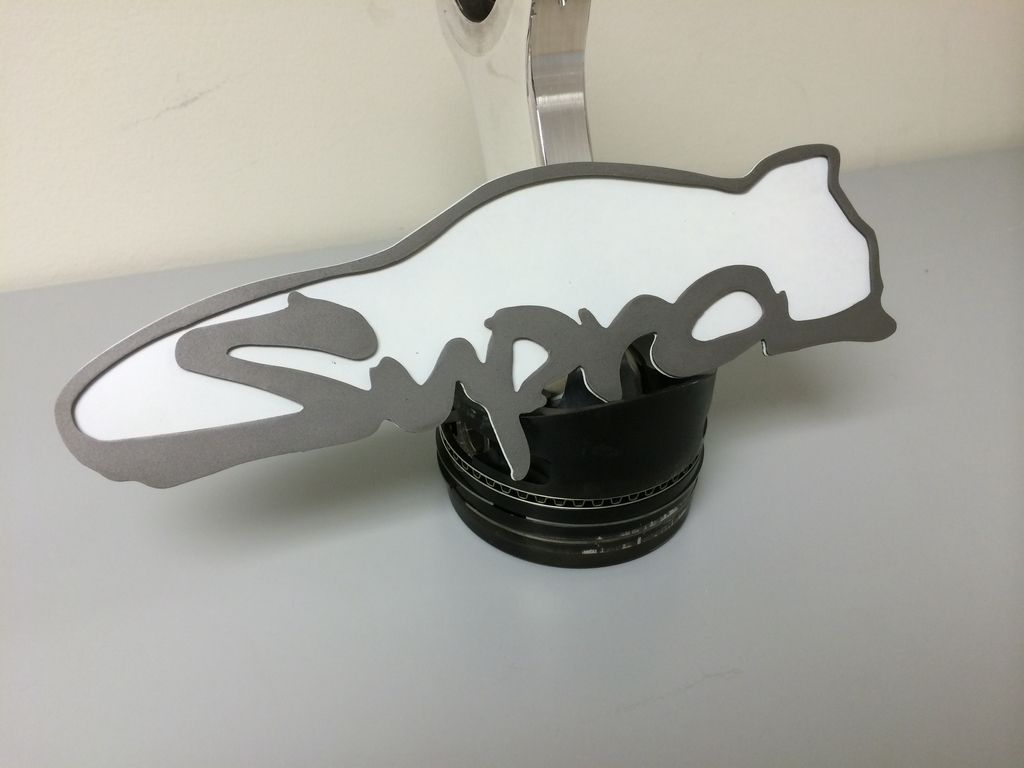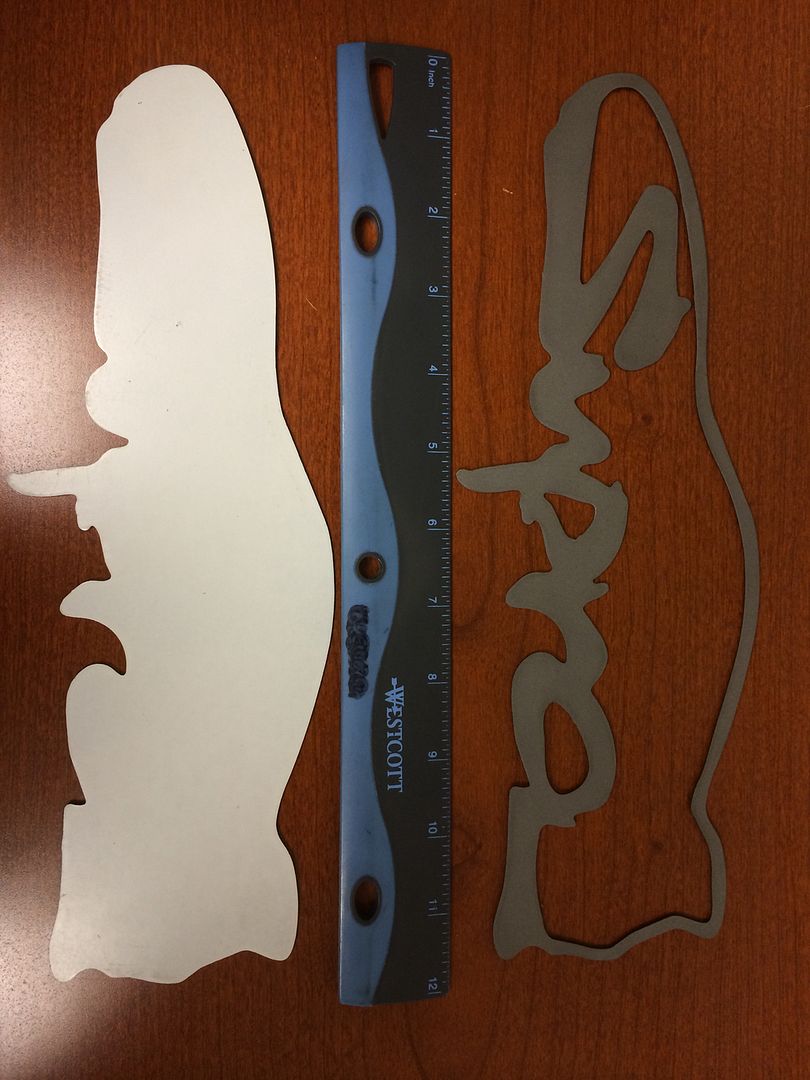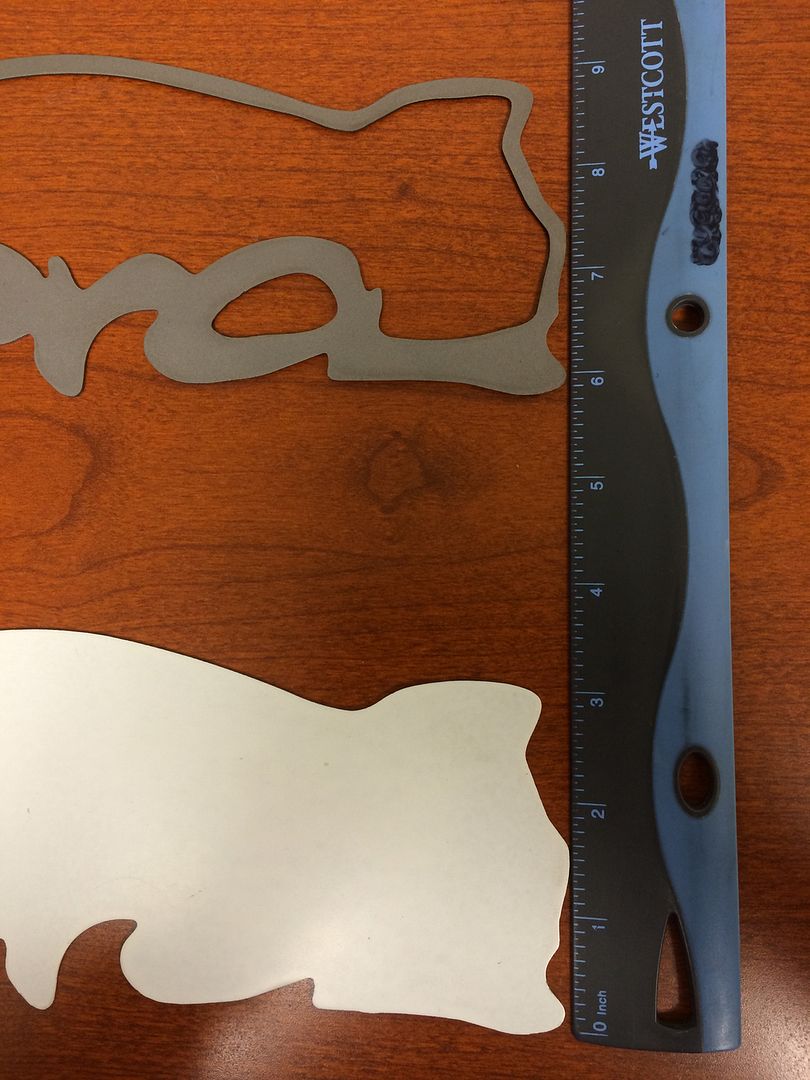 Cost is $25 shipped in the US, $35 to Canada.
Please include your SHIP TO ADDRESS with your paypal payment as well as IF YOU WANT THE LOGO BONDED TO THE BACKDROP.
Saying so on here just adds confusion...
I will make the first batch for shipment and stock by the week of 4/20/15 (ALL FIRST ORDERS SHIPPED). On to batch #2...