Got a Greddy Power Extreme Exhaust I need to get rid of. For those of you looking for much better exhaust flow and a modestly agressive sound, this is for you. I would say this exhaust with my tanabe downpipe is a little more louder than stock, but at wot it really screams. If you don't want to get police attention then this exhaust is for you. Reason for selling is I wanted a louder exhaust. Selling for $175 obo
Only downside is that there are two quarter sized holes on the muffler and a tiny sized hole on the piping near the muffler (you cannot see the holes when the exhaust is mounted). The exhaust still flows and sounds great, but if you want, you can easily get the holes welded easily, which shouldn't cost too much. Anyway, I need this out so pm me if interested. I am located in Santa Clara and prefer not to ship.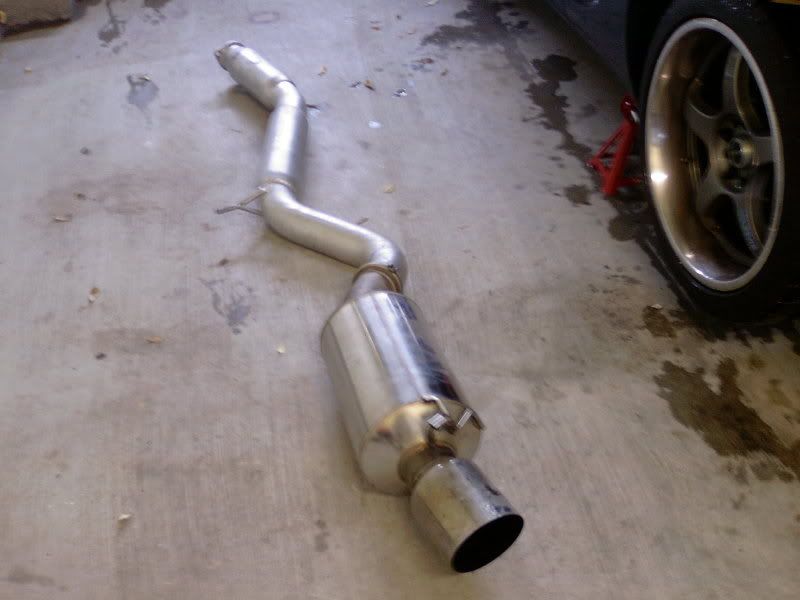 Here is a sound clip with it on my mkiv tt. The picture quality is horrible, but you can hear the sound pretty well.