Hello all,
I am selling my Supra TT Koni Yellow/Eibach Set up for sale off my supra. I am selling because I just got coilover put in. These are still very comfortable to drive around and improves the look/handling.
It comes with stock supra pillow mounts as well. The shocks/springs are already all assembled in one piece ready to be just put on. These have about 7000 miles on them.
I am asking $450+$35shipping to 48 states. Canada/Hawaii be ready to pay MORE for shipping.
here are some pics that I took of my car with that suspension.
http://www.supraforums.com/forum/showthread.php?t=427234
And here are the pics of the suspension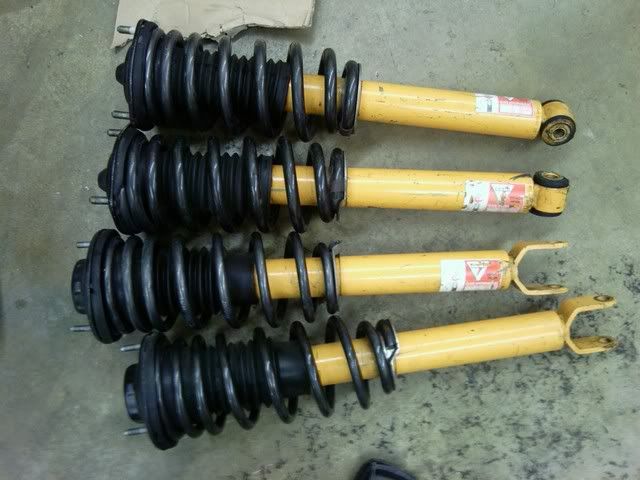 For supras, these drop your ride by 1.2inch in Fronts and 1.0inch in the rears.
It fits ALL MKIV TT or NA supras AND SC300 or SC400's as well.(SC300 and SC400's will be dropped 1.7inch F and 1.5 in the rear)
PM me or e mail me at:
[email protected]
thanks,
JP