·
Your Neighborhood Pikey
After long deliberation, I have decided that it is time for me to let my MKIII go. It has been a wonderful road and I will truly miss the car. I feel that anyone here who would seriously consider buying it already knows a good deal about this car. I will tell you something about it. First and foremost, it began life as a 1987 turbo hardtop auto car. I bought it in 2002 from a gentleman in Tampa, FL. Since that time I have spent a great deal of money and time to make it into what it is today. It is a total package car, completely built. It is capable of making 800whp and would also serve as a track car. If you were to ask me if this car is daily driveable, I would say that it could be in the sense that it would never leave you stranded. I have no idea what kind of gas mileage it gets, I merely drive it to relax and have a little fun after a hard day at work.
Here is the fun part... The car has a completely built 1.5JZ with mid size single upgrade and supporting mods for 800whp. The suspension is completely built to support anything from a daily drive to a full out road course. The brakes have been upgraded to stop the car repeatedly from 150+ mph. The car is a total package. The design philosophy behind my car was to make it appear stock from the outside but outperform a built MKIV in every aspect. I can assure you that this car does exactly that.
Mileage... I finished the engine work on the car a year ago this month. The funny thing is that since that time, I have driven the car a tad over 1,000 miles since that time. I completed the last round of modifications last month and I have driven the car about 1/2 a tank of gas. Sadly, I have only driven the car about 8,000 miles since I have owned it. The chassis has about 124,xxx miles on it however. The shortblock was built by Sunset Racecraft and the Head was ported/polished and built by Sunset Racecraft. Final assembly was completed by me. All new Toyota Gaskets and Seals were used, and new Toyota bolts were used where needed.
The car is far from perfect. It's not mint, but I've done my best over the past 5 years to make it as clean as I could. Personally, I enjoy driving this car more than any other I've ever owned.
Now the price. I will not let this car for a penny under $15,000. That might seem like a lot for a MKIII, but I'd like to say that I've spent just over $33,000 in parts that currently sit on the car, not counting the many previous iterrations of parts on the car. I do NOT need to sell the car, but I will sell it for $15,000 if a serious buyer steps up and would promise to take care of my car in the way I have.
I would like to say lastly that I will NOT take any offer less than $15,000 for my car and I will NOT entertain any trade. Cash only, sorry.
Serious inquiries only, please.
Here is a listing of Parts:
BLOCK
2JZGTE Block
New Toyota Crank - knife-edged and balanced
Crower Rods
Wiseco Pistons
Total Seal Rings
ARP Main Studs
New Toyota Oil Pick up
New Toyota Crank Sensor w/ spare
New Toyota Crank Sprocket
All balancing & assembly completed by Sunset Racecraft:
www.sunsetracecraft.com
Spare 1JZGTE Shortblock Complete!
HEAD
1JZGTE Head
Ferrera 2JZ intake valves stock size
Ferrera 2JZ +1mm exhaust valves
Viton Valve Seals
Manley Valve Springs / Ti Retainers
HKS 1JZ 272 In/Ex Camshafts
HKS Cam Gears
HKS Timing Belt
Gloss Black Powdercoated Valve Covers
MVP Filtered Billet Catch Can
New Toyota Cam Sensors w/ spares
Toyota MHG
ARP Head Studs
Porting / Polishing by Sunset Racecraft:
www.sunsetracecraft.com
TURBO/INDUCTION
Custom T4 tubular manifold
Precision GT70GTS ported/polished turbo w/ .84 hotside - Brand New
HKS S/S 50mm Racing Wastegate
3" Turbo-back w/ Apex-i Canister custom built
Blitz LM V-Spec Intercooler 4-Row w/ 3" Intercooler Pipes powdercoated black gloss
HKS SSQV BOV
FUEL SYSTEM
MTR Dual Fuel Pump Hangar
Dual Walbro GSS341 fuel pumps
Dual -6 feed / - 6 return line and all aermotive fittings
Aeromotive A1000 fuel pressure regulator with pressure gauge
MVP Motorsports - 8 dual feed / single return fuel rail
Siemens 950cc injectors
ELECTRONICS
AEM EMS 33-11100 for the 2JZGTE
AEM AIT temp sensor
GM MAP sensor
AEM Boost control solenoid
HKS DLI-II
Greddy 60mm P/H/W EGT (Silver mounted in pillar)
Greddy 60mm P/H/W Boost (Silver mounted in pillar)
Greddy 50mm v.2 Oil Temp (Mounted in place of stock boost in cluster)
Greddy 50mm v.2 Oil Pressure (Mounted in place of stock oil press. in cluster)
Greddy 50mm v.2 Water Temp (Mounted in place of stock water temp in cluster)
PLX M500 Wideband 02 system with readout running into the AEM, with 02 feedback
Custom amber color change for the interior
COOLING
Koyo 52mm Racing radiator for the JZA70
FAL 210 dual electric fans
TRD Thermostat
Samco Radiator Hoses
2JZGTE Water pump
DRIVETRAIN
R154
ACT HD Pressure plate
Custom 6 Puck Ceramic Sprung Disc
TRD Billet Flywheel
C's Short Shifter
GREX Billet Shift Knob
GREX Delrin Shift Knob
3.90 LSD (mounted)
4.10 Open (spare)
New Asin Slave Cylinder
Braided Stainless clutch cable
New Clutch Release Hub and Carrier Bearing
New Pilot Bearing
SUSPENSION
Silk Road RM/A-8 Coilovers 18kg front / 10kg rear
Suprasport Poly Suspension Bushing Kit complete
Suspension Techniques Swaybars front and rear
Suprasport Boly Steering Rack bushings
Cusco Front Strut Bar
Cusco Rear Strut Bar
Do-Luck Floor brace
New Rear Axle Hub Bearings (New in Box - not mounted)
BRAKES
Willwood GT Front Brake Kit w/ 13" rotors - Arizona Performance
KVR Rear Rotors w/ Axxis Metal Master Pads
Braided lines front and rear
BODY
Momo Competition Wheel
European Turn Signals
New Toyota OEM front spoiler
New Shine Auto front spoiler (never mounted)
Hella European H4 Headlights
Raybrig Yellow H4 bulbs
Raybrig Yellow H3 foglights
Kouki Taillight set complete (never mounted)
Kouki Moulding set complete (never mounted)
New Toyota Tan Dash just installed!
Spare Toyota Tan Door panels (Just in case, the new ones are a 9 of 10)
New Toyota Rear Hatch seal
New Toyota Driver's side window seal
WHEELS/TIRES
5Zigen FN01R-C Bronze 17's, 17x9 & 17x10
Nitto Extreme ZR 255/40/17
Nitto Extreme Drag Radials (Rear) 275/40/17
Stock Toyota Sawblades with Yokohama Tires
This car is 100% hand built by me over the past 5 years. I have numerous spare parts to go with the car. Everything I have goes with the sale. I am getting rid of everything.
Here are a few pictures for your delight: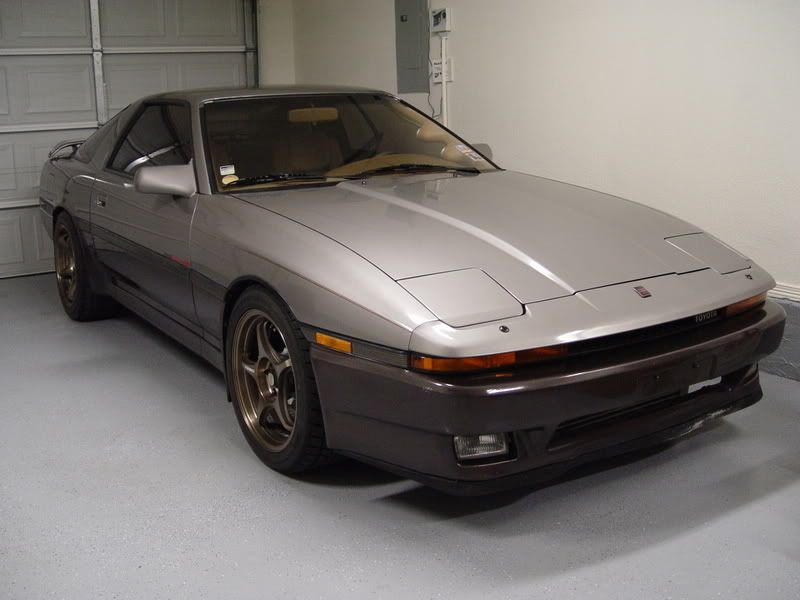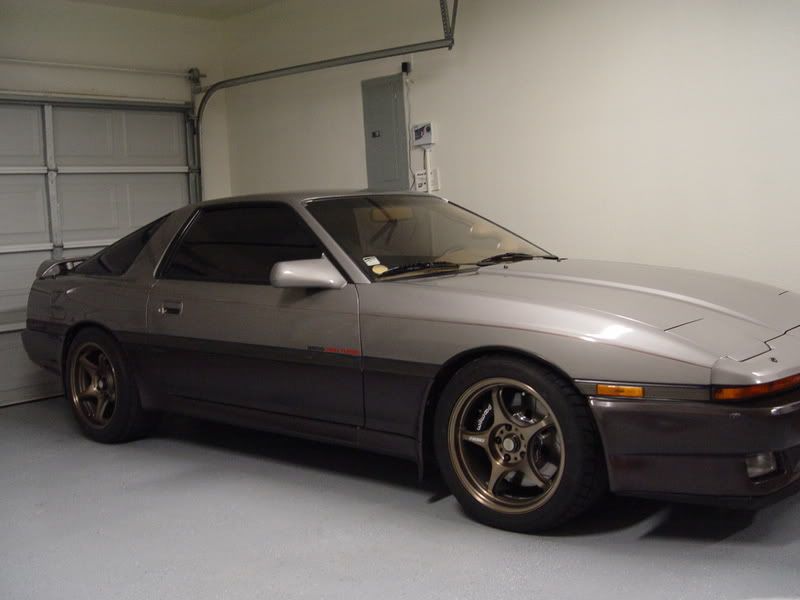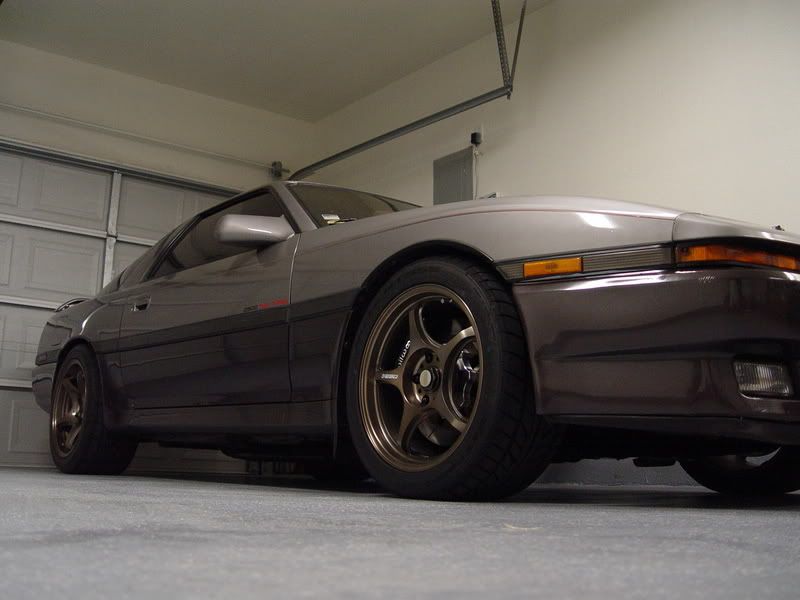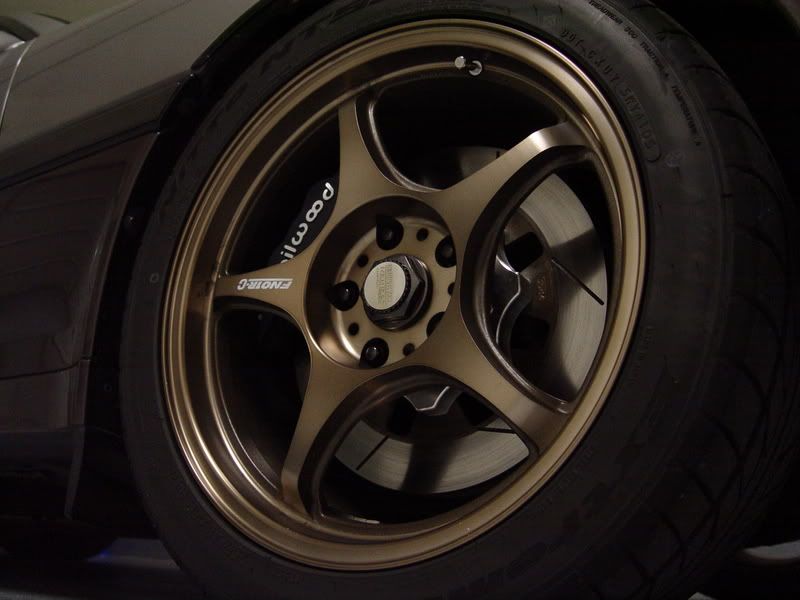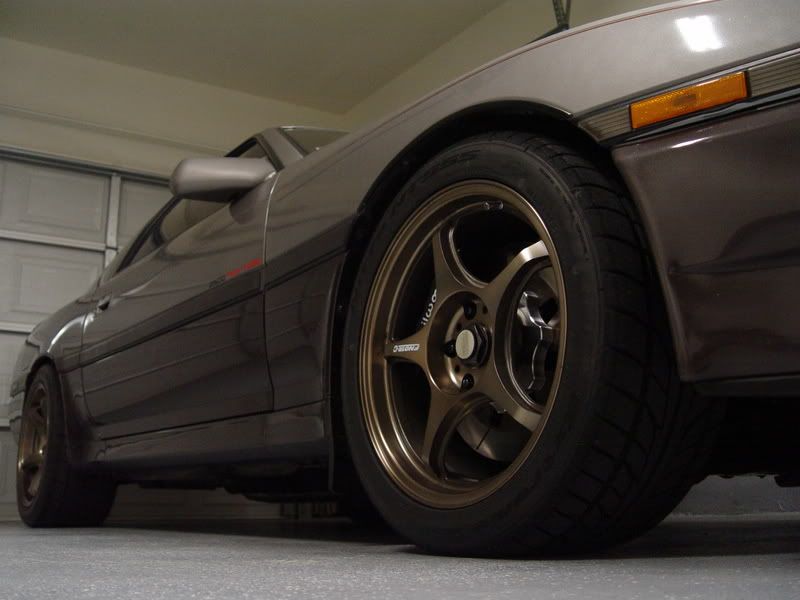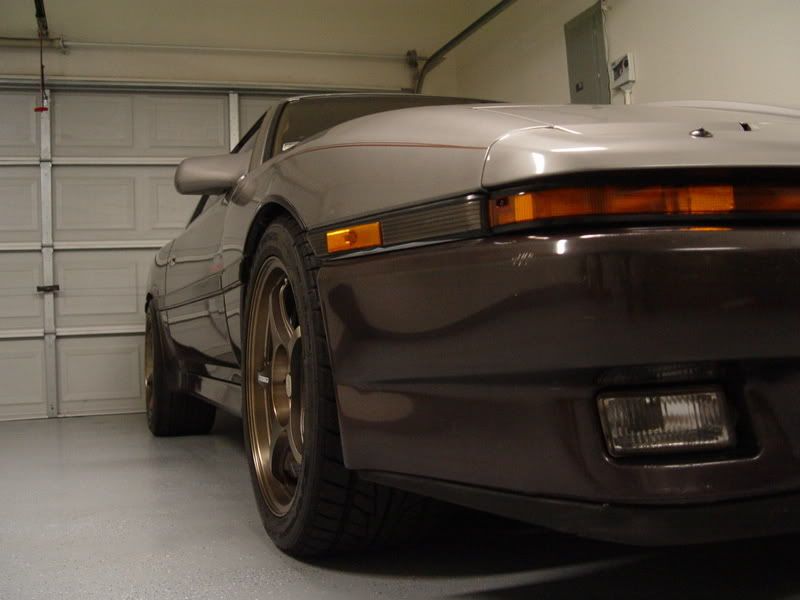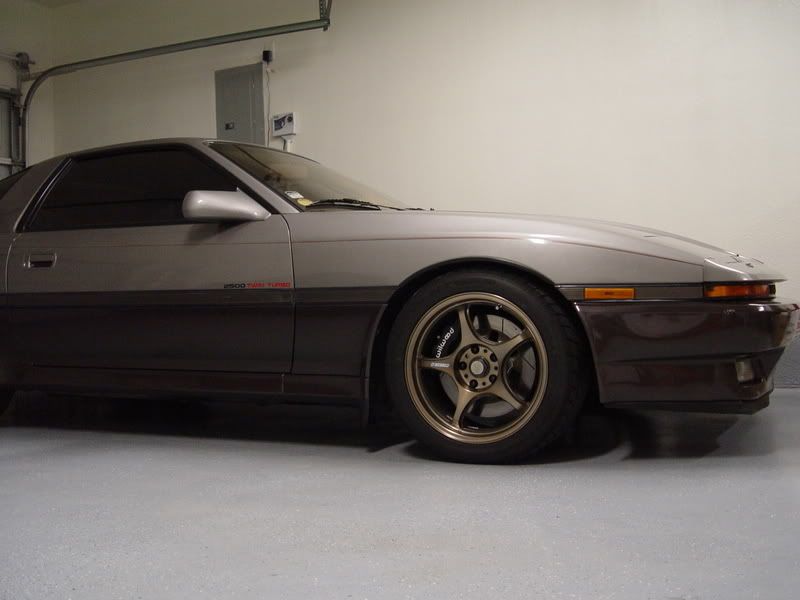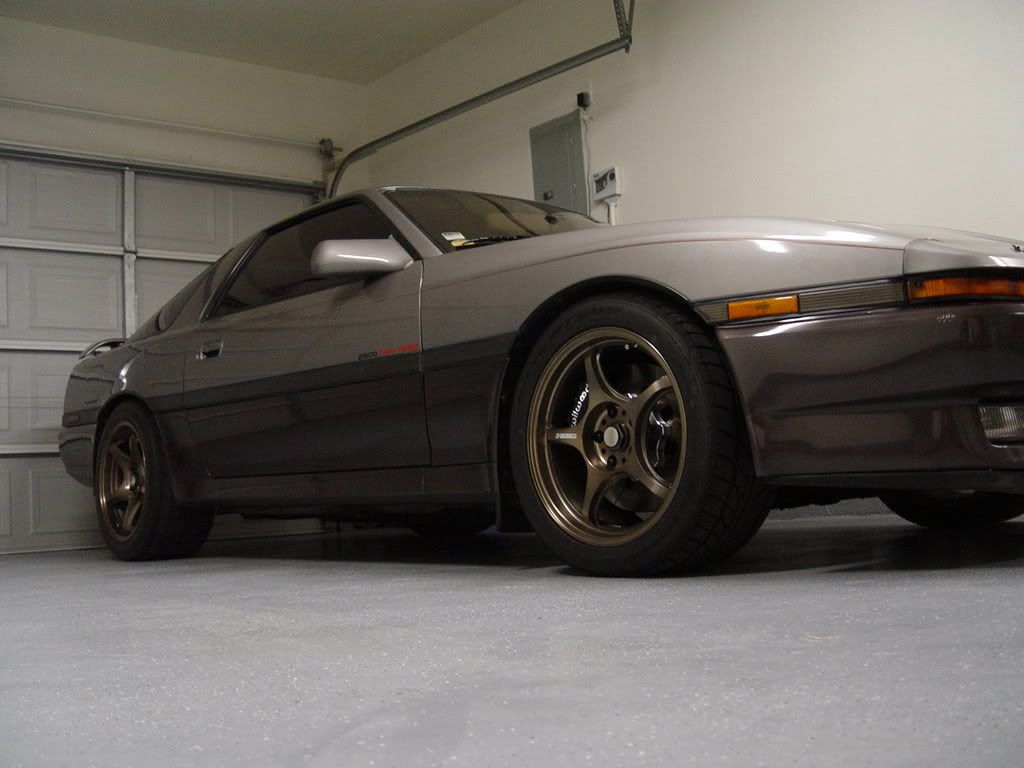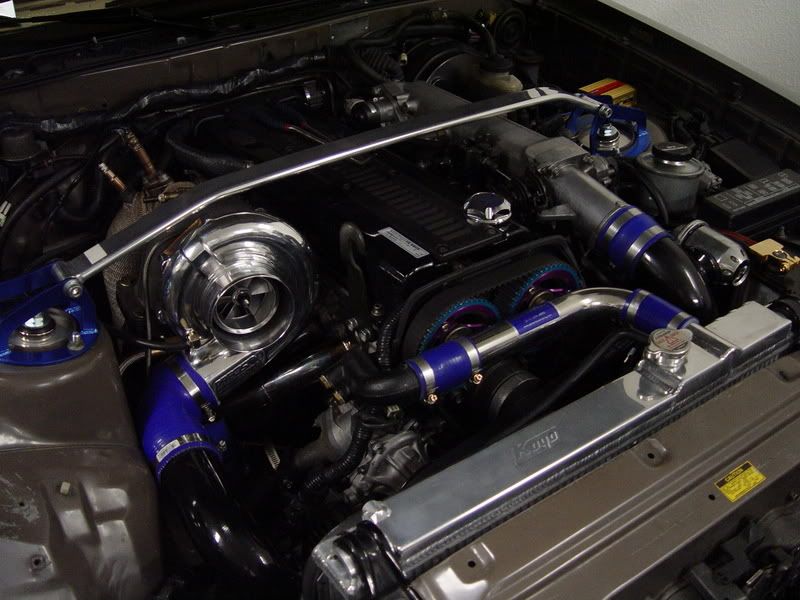 In the pictures, the Euro Turns are not mounted as I just mounted these two days ago. Additionally, I have not mounted the new Toyota OEM front spoiler or the Shine Auto front Spoiler. The buyer can select which they would like and I will mount either. I have all new Toyota hardware to mount either, which cost me $180 alone.
Thank you for your interest. Again, my price is firm. No trades and no other offers accepted.
If you have questions, please feel free to contact me directly:
[email protected]
Christopher "HamsMKIII" Hamilton