Just added
Eclipse AVN5500 Headunit with Navigation..
It's technically "used" but I would say it's brand new.... I only installed it to bring it to the TX2K6... Wasn't fully wired, or anything. Used less then an hour..
Asking 1400 + shipping + 3% fee....
97 Steering Wheel, comes with everything... no rips or tears...
300 shipped
Got a few things to sale... Brand new OEM Floormats Black / Silver.. I bought these from MVP awhile ago and never used them, and I could use the spare cash... so yeah...
Sold
BFG KDW 2 Tires 285/40/18(x2) Under 100 Miles (Tirerack:$229 My Price:$200x1)
BFG KDW 2 Tires 245/35/18(x2)Under 100 Miles (Tirerack:$184x1 My Price:$150x1)
Total from all 4 if you buy from me... 700!!! They retail for 800+ on tirerack... without shipping and taxes.... and they cost even more at discount tire!! I paid 1100 total for everything installed 3 months ago!! I've only driven the car about 4 times.... my car is still in the shop collecting dust! Taking a 400 hit, and only driven 100 miles!! No burnt outs or anything also...
BFG KDW Tire 225/40/18 80% Tread Left (Tirerack-No longer avaiable my price:100)
BFG KDW 2 Tire 225/40/18 80% Tread Left (Tirerack:129 My price:95)
BFG KDW Tire 265/40/18 50% tread left My price 65...
All prices are OBO except the almost brand new BFG KDW 2 Tires...
If you buy my rims, I'll hook you guys up...
Volks Racing AV3 18in rims... Fronts are 18x9 or 9.5 I believe... Rears or 18x10..
Minor curb rash, but can be fixed easily......
Asking 1400 OBO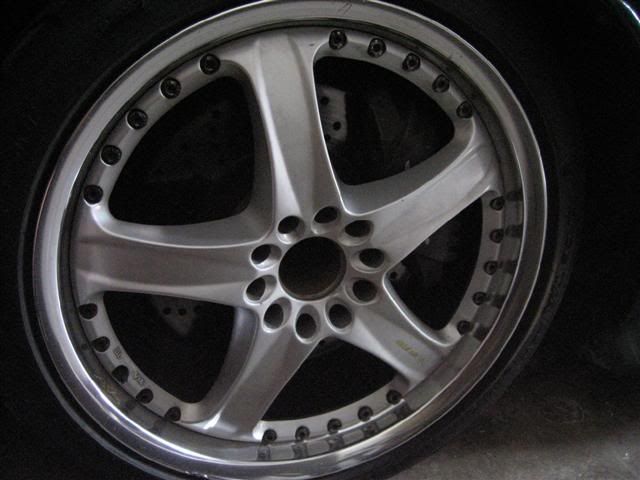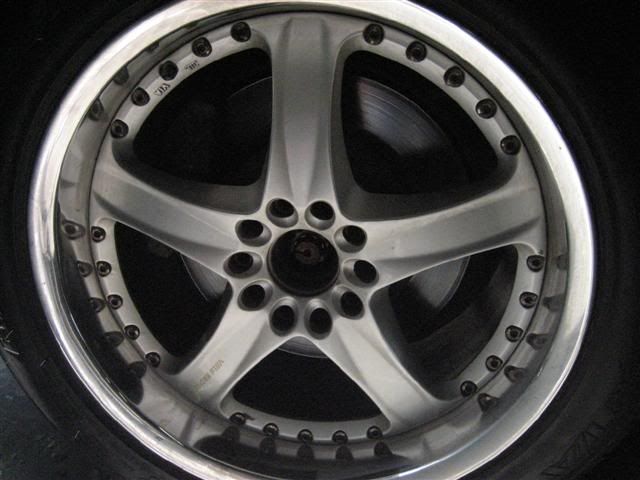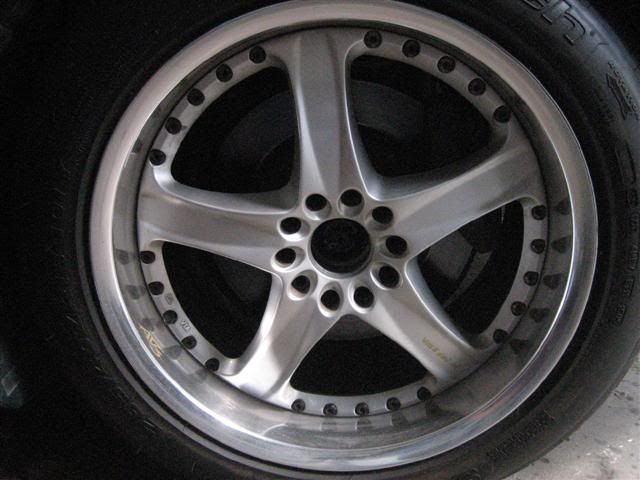 97-98 Headlights.... 6.5/10 Condition or so... Just had them cleaned + resealed awhile back.... Asking 425... I'm sure if you don't like the way they look, you can send em to MDSuperstar, and he'll do you right.... The hi-beam rings are peeling...
**SOLD**
Tanabe G Power Medallion Exhaust - 300
All prices is without shipping(except the floormats).. and I'm taking any kind of offers on these, as long they're reasonable! Thanks!
If paying by paypal please be sure to add the 3% fee... I'm already broke ><
Local pick ups are welcomed....