What is your First & Last name?
Ben Freed
What is your email?
[email protected]
What is your City? :
bowie
What is your State? :
MD
What is your Zipcode? :
20715
-----------------------------------------------------
Ad Description:
------------------------------------------------------
new pics up
I have an IS300 engine and auto transmission for sale or part out. I wanted to use it for a swap into my daily beater but finding the ecu and harness for it is seeming impossible. That plus I'm being overrun with 2JZGE parts so here's some stuff I need to sell. I'm going to try to get pics and organize all this stuff but not sure when I'll have time
All from an 01 IS300, mileage unknown. Engine compression is 180 in every cylinder, cyl 5 was a tad lower, around 170. no oil pans
-cylinder block $250
-cylinder head sold
-auto trans $200
-complete intake manifold and throttle body $100
-oil filter housing $40
also have some misc parts, coolant pipe, water pump, oil pump, valve covers, timing gears, etc.
-coilpacks $125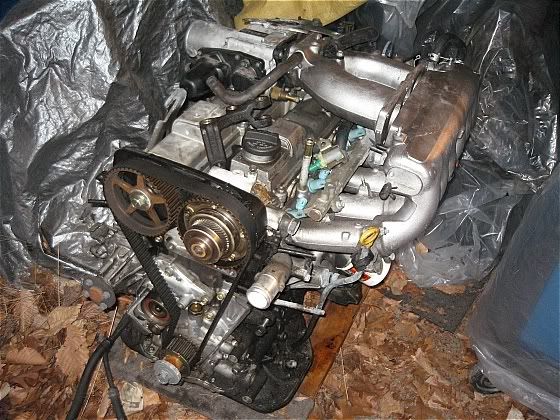 Non-VVti 2JZGE parts:
table of parts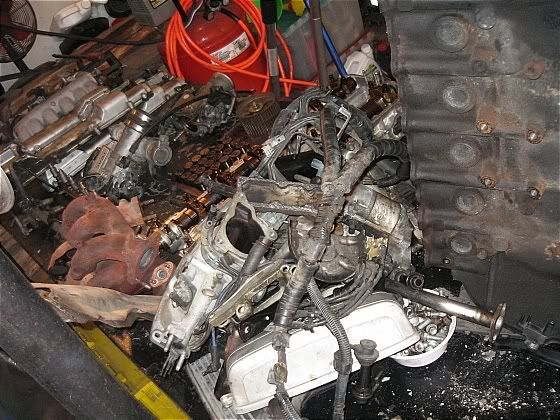 Shortblock, good working condition afaik. leak tested motor before I pulled it apart and valves were leaking, engine was overheated.
$200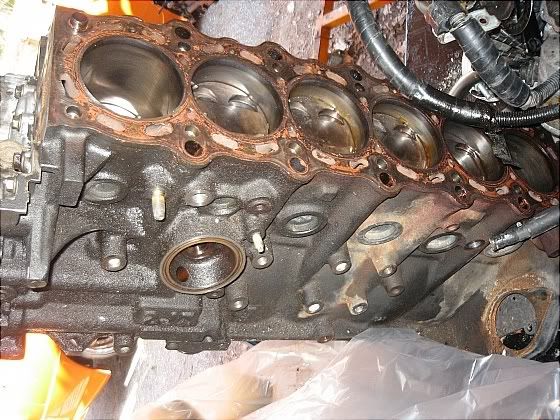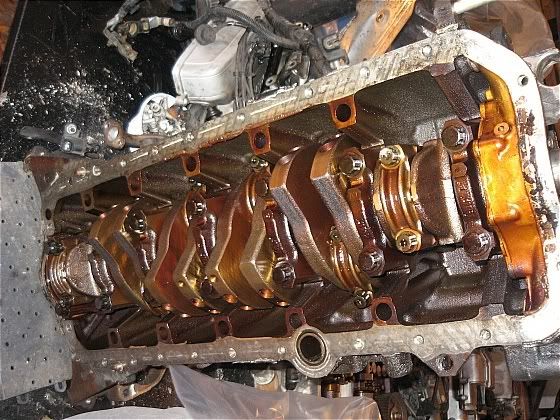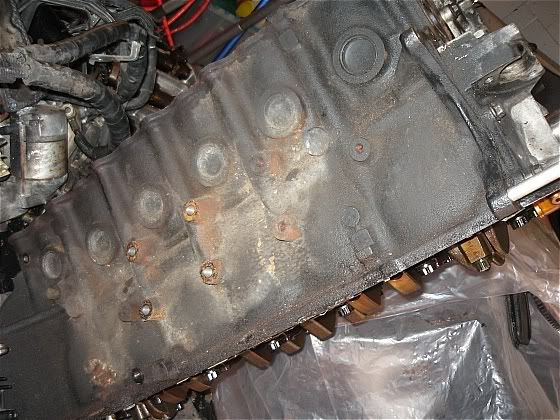 head, needs valvejob. Engine overheated and head was resurfaced but valve job not done.
Head $50, cams $20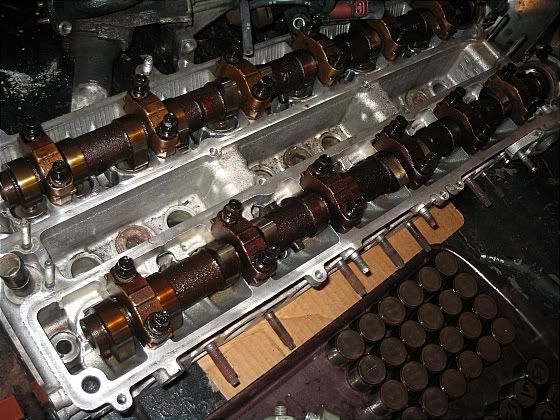 head, needs rebuild, miles unknown. leak tested motor, and was leaking from valves
Head $50, cams $20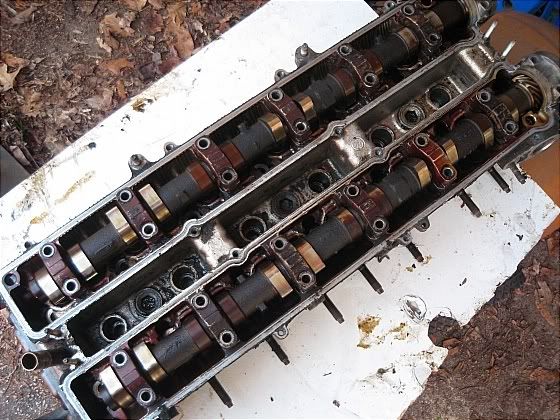 upper intake
$50
and lower intake
$50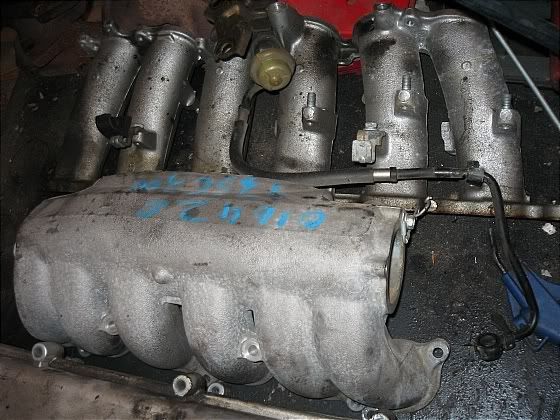 valve covers set $30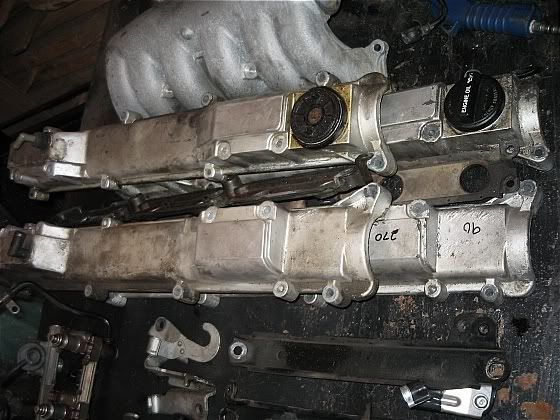 non-trac throttle body $30
trac throttle body $30
fuel rail and injectors $25
engine lift hooks $10
intake manifold bracket $5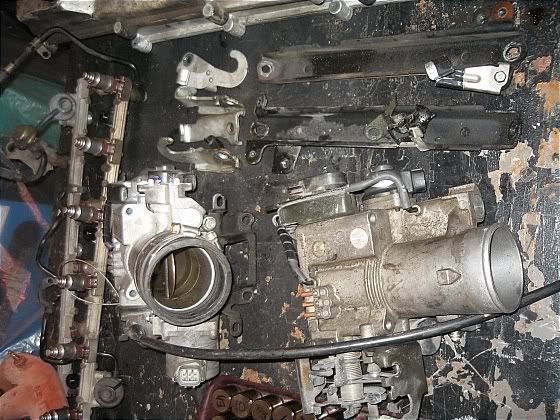 OEM cam gears and bolts $20
knock sensors $10ea.
oil pressure sensors $5
exhaust manifolds $20
exhaust manifold heat shield $10
shims and bucket set $75/set of 24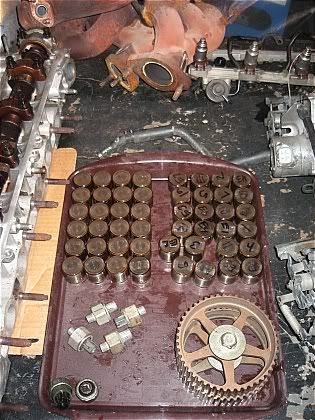 intake Y-pipe $10
upper rad outlet $5
misc brackets
starter $50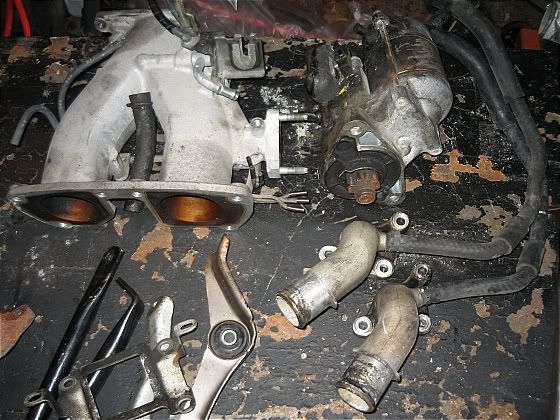 EGR crap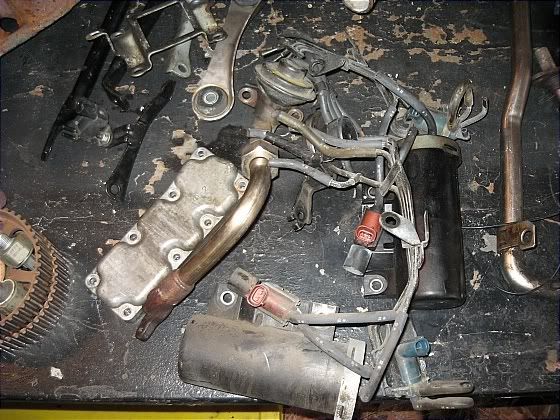 oil filter housing $40
water pipe $15
tensioner pulley, good condition $30
o2 sensors, plugs cut $5
lots of bolts
water pump, unknown condition $10