Discussion Starter
·
#1
·
Well I figured it was about time that I started one of these Build Threads to help document what I've been doing to this car.
I bought this 1989 Turbo in 1992 off of Irvine Toyota's lot while I was still in the US Marine Corps after my ZX7RR race bike was stolen. I wasn't even looking for a car; in fact I was coming back from a Ducati Motorcycle dealership with a buddy who wanted to stop off and see the new MKIV Supra. While he was talking (dreaming) with the salesman I was off strolling the car lot. I found it sitting out front and loved the lines and aggressive styling. It was in excellent shape inside and out with about 80,000 non smoker highway miles.
I drove it around in stock configuration for the next five years, until a high speed run from Tijuana to Dana Point (hit 150+ several times and rarely dropped below 110), overheated and blew the head gasket. Aftermarket support was minimal (HKS and a few others), so I put it back together with a stock head gasket and had the turbo rebuilt by Turbo City (no CT-26 60-1 back then). She ran great for another 2.5 years, until the dreaded waterfall behind the dash started to appear. I moved to Colorado and swapped a JDM 7MGTE (I kept the original engine, to rebuild later) into her along with K&N Fipk, Greddy SP exhaust, HKS DP, Apexi AVCR, new Toyota clutch, springs and struts, strut tower bars, cross drilled rotors, SS brake lines and a few other small cosmetic things.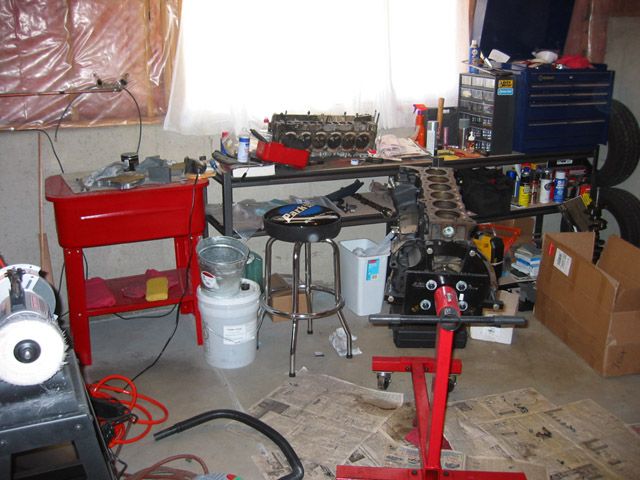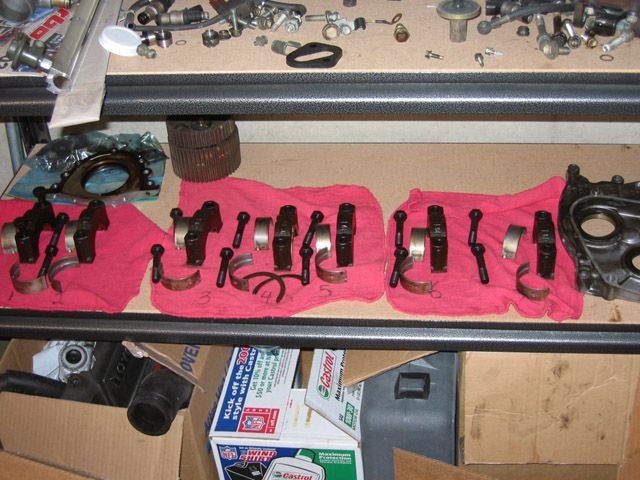 This really woke up the potential for more power in her and in me! This configuration lasted until I blew the JDM HG in 2003. I got married and started a new life—the Supra sat for a year and a half before I started collecting parts for the rebuild. I decided to do it right and spared little expense: Pauter rods, 0.017 Ross pistons (coated by Swain Tech), PWR radiator with FAL dual fans, Toyota oil pump and bearings, ARP mains and head studs, RC 550, Lexus AFM, Aeromotive AFR, SAFC-2, BOSS 550 DBB turbo (58 trim with big shaft), Jet coated and ported exhaust manifold, Spearco IC, Defcon hard pipes, Greddy BOV, S&T sway bars, RT down pipe, test pipe, RPS flywheel, Spec 3 clutch with SS line.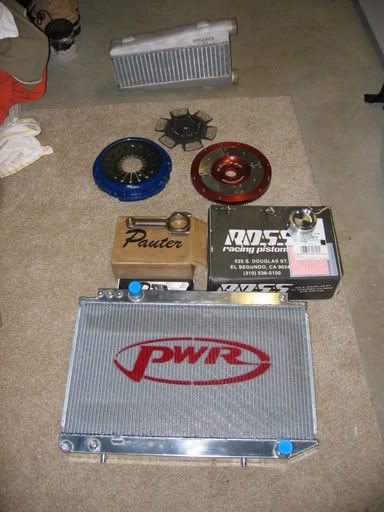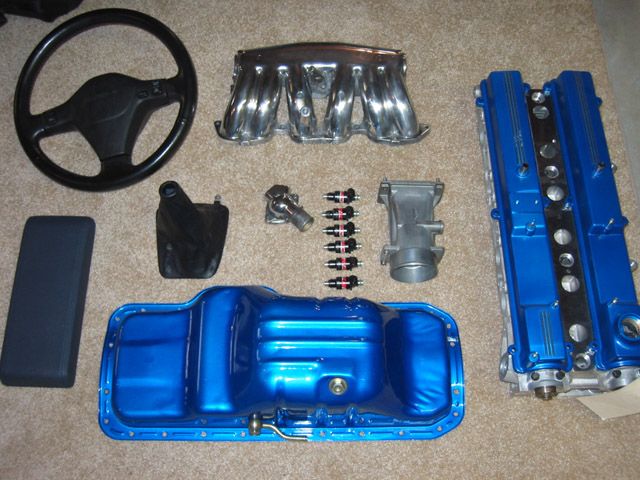 I actually bought the very first commercially available BOSS Turbo (Thanks Charles):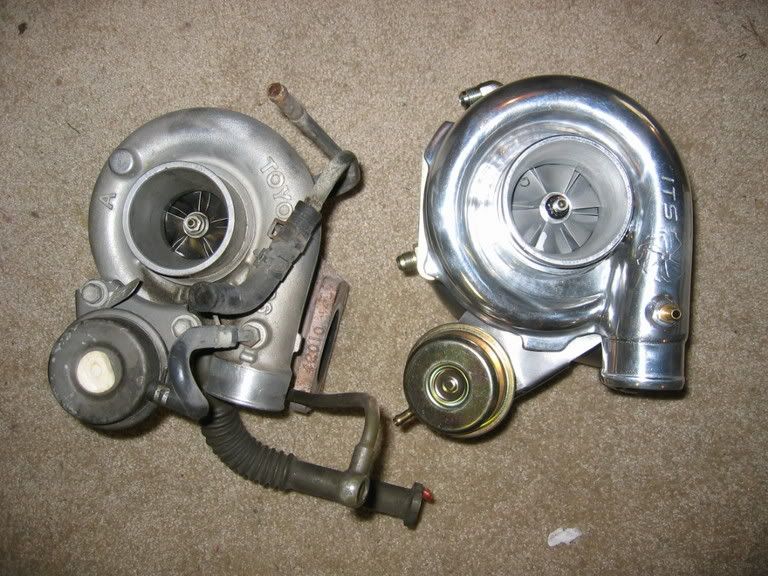 A friend of mine gave me the tires off of his Audi S4 so I went out and bought some new ROH Drift-R 17x8 rims. Liked the lip, now they look small compared to the new 18" Stern rims.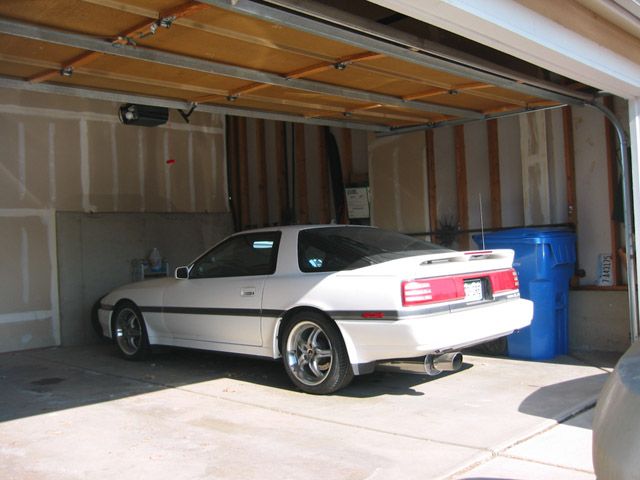 After I found some Super White trim:
At SILV05